We're sure that the first few steps of the restaurant to the mobile food ordering system transition process have helped you understand the magnanimity of the change that is about to happen. If you haven't got a chance to ponder over the first part of this blog, click here. It must have also helped you prepare a bit before shaking hands with the fresh tech concept.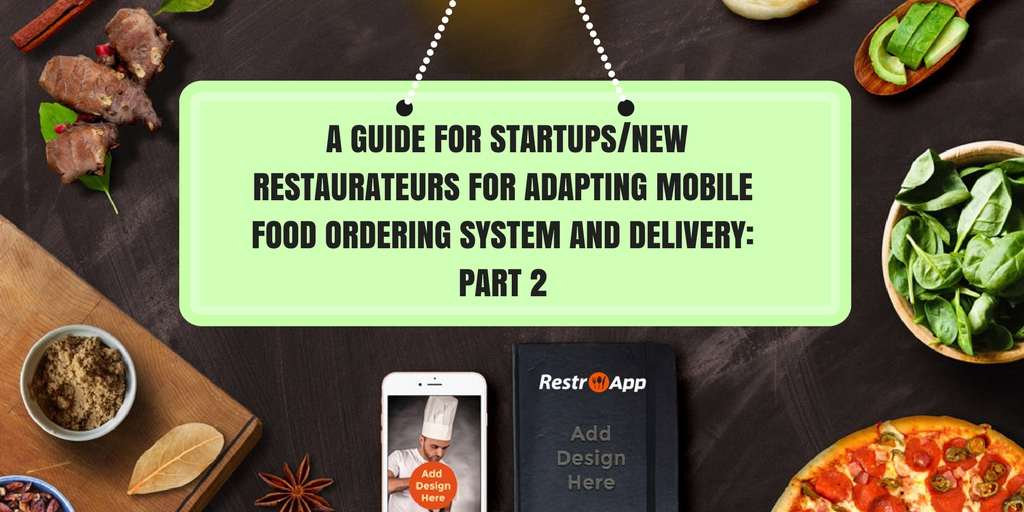 Well, there are few more factors, the understanding of which will help you understand the level of efforts and the kind of benefits the transition is about to bring about in the latter stage.
Here is your complete guide to perfect transition to Mobile Food Ordering System and Delivery System:
1. Managing your brainchild:
The idea of bringing in a mobile food ordering app was yours and trust me, it's the best possible move you could ever make. With such a massive and strong move, now comes the responsibility of taking this ahead. With the app doing what's expected of it, you are now expected to work on additional features and functionalities that will help you move ahead.
A reward program, an online wallet to make payments or an online tracking and instruction giving feature. The possibilities never seem to come to an end and you can simply choose from among a plethora of such ideas that you feel will maximize the potential of your app and team,
2. It's all about branding and marketing:
With the addition of an app to your system, you are actually venturing into a market that places emphasis on brand value. With this brand value, your restaurant business can go beyond the conventional territories. With an app in your digital gear, you are converting your business into a specific brand that enjoys a special image and carries value along with it.
Most customers expect the name to pass on value to them as well. Hence, business apps carry the onus of creating and passing on that brand value. It is important to employ a team that is always in a research mode to find better ways to market the app and all its offerings to gain the trust of its customers while enhancing the brand name.
3. Analytics is important:
Conceptualizing, designing, developing and employing; Restaurant owners must keep an eye on the results of their analytics. An app can bring about a 360-degree change and keeping a track of the change is important.
Real-time information about the most popular dish, occupancy rate, the busiest day, areas where the demand for delivery is the highest and all other factors that seem crucial to take further decisions. Analytics gives a detailed access to consumer behavior and preferences, target the niche and further help in the decision-making process.
So, here is your complete guide towards a smooth and perfect transition to a mobile app ordering app.
Have an app idea or thinking to get a thriving fresh app for your restaurant, food or catering business? Don't wait any longer! Simply write to us at info@restroapp.com. At RestroApp, our experts with diverse areas of skills and prowess would love to hear it out, discuss and chart a perfect transition for your restaurant business.