If technology was at its best back in his times, Colonel Harland Sanders wouldn't have thought twice before creating an app for his famous chicken company, KFC. Not that he would have really required one back then but the question is that, in this digital ecosystem, does your restaurant really need a mobile app to survive in these times? Does it take your dream to its penultimate destination?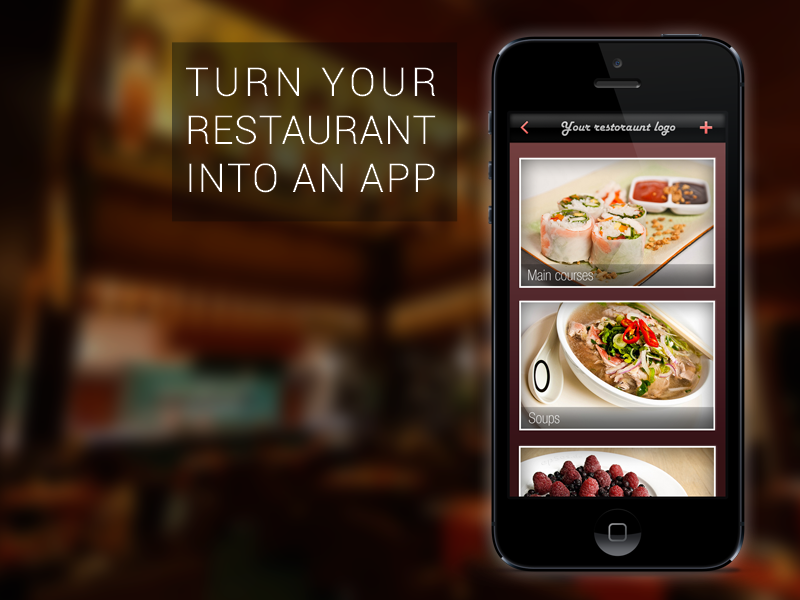 A study conducted by the marketing division of a leading restaurant chain in Mumbai found that almost 57% of their customers (the majority of them being office goers) ordered their food via their mobile app with about 30% of them always on a search for some coupons or promo codes to go with. Their sales had increased by 56% post the birth of their app and these figures were much better than the figures that showed on their competitor's account who worked without an app. The app had definitely done its bit for them but will that work in your favor? Investing in an app is definitely one of the many plans a restaurateur might have but are you really ready for it? Here's our take on some of the major factors that will determine the success you will witness in your app journey:
What do you expect from your restaurant app?


With most restaurateurs taking the plunge into an app, a question that is often found unanswered is that what exactly are you searching for with an app in your media kit? From increasing sales to expanding your brand image, what is it that you intend to accomplish with an app. Having an app is definitely a good idea and it gets even better with an idea that accentuates such a move. You simply have to visualize your app and the many benefits you intend to reap of it.

Do you have a clear investment and budget plan for your restaurant?

Once your idea with regard to an app is clear, the next major step is to have a budget estimate. Developing an app is indeed an expensive affair but an appropriate plan can help you get a lot more in return of this investment. Once you have decided to invest in an app, it is always advisable to have a budget charted for it. This will help you zero in on features and other aspects of your app without disturbing your pocket.

Are you planning for your restaurant's expansion in recent time?

If you are planning for an expansion, a mobile app is definitely going to help. Expanding your business' horizon is indeed a crucial aspect but with an app, you can actually accelerate the process by about 30%. These apps, if conceptualized and created with the appropriate features, will definitely work as a promoter for you. It can help you publicize your business and can become your digital self. Make sure you hire the right team to design your app because this alone will determine your success with the app.

Do you plan to stay on top of your Customers' Expectations?

With restaurateurs, hoteliers and cafe owners offering a lot many options to their customers, it is natural for your very own customer base to feel the same. With such a plethora of options, your customers seek for some reasons to remain loyal to your name. From online orders and payment options to referral programs and rewards, they always expect something better each time they deal with you. Most customers look out for an ease of access and it definitely gets you a positive point if you can give them this comfort via a mobile app for your restaurant. An app can help you here if you intend to retain your customers and prove that you can go that extra mile for them.

Do you want your restaurant to enter the world of digital?

With most businesses opting for mobile apps, surviving in the digital times demand that you remain adept with the changes. With the want for a change enveloping you all the times, it is necessary that you have it in you to survive the competition. From customized orders to a customized reward program, an app can do a lot for you here.
It's indeed a crucial yet an unavoidable point of discussion – the introduction of a mobile app. Having an app or sticking to its age-old cousins, traditional publicity and websites, is your decision. Most businesses have flourished with the introduction of an app yet some have failed miserably. It is the lack of an ability to visualize your life post an app; that causes many such failures.
A plan of action from your side and a dedicated app development team together can do wonders for your restaurant business.
Planning to switch to the app mode?
That's perfect! To hire the best team of app developers for your restaurant business, simply write to us at info@restroapp.com
Get the best, from the best!