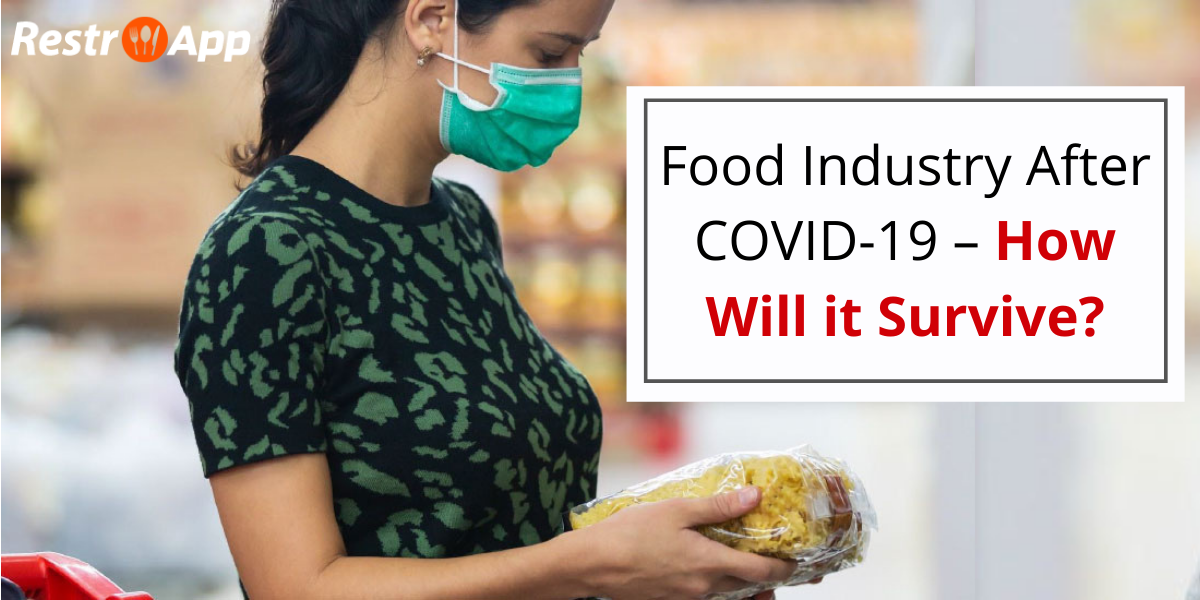 Has the food industry decimated or still there is a hope of survival? 
The food industry is facing some of its biggest challenges ever – both from the social and economic aspects. And that's because COVID-19 did its job.  
 But will coronavirus pandemic be the final nail in the coffin that transforms the food industry and its behavior?
 Overnight, the food industry was upside down. The news of this crisis was so sudden that it didn't even allow the food industry to even think about their survival in this situation. 
However, they have started to implement several policies and measures now. They have woken up to this reality, which is going to exist till the time, COVID-19 is here and even after that.  
Food Industry Post COVID-19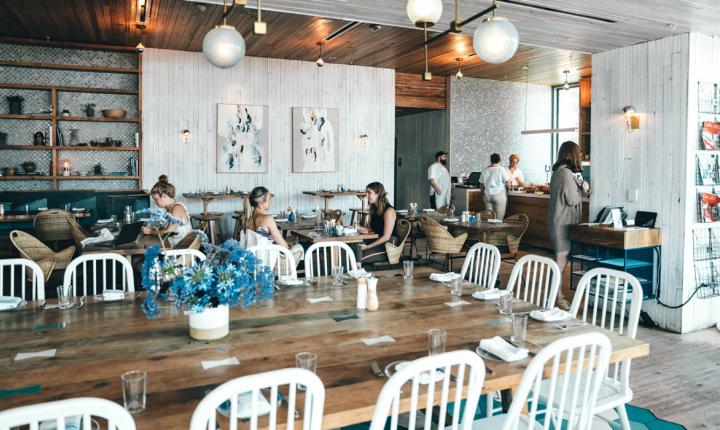 The pandemic crisis changed the situation right away for the food industry. But as we can see it has its own survival strategies now, it is important for us to speak about how this industry will behave post-COVID-19. 
So, how does one manage to grow a food business post coronavirus pandemic?
 Well, we all can witness how differently this industry is behaving now. Their functioning has taken a different route, and it is not the same as it was before COVID-19. We all can see those immense shifts in the working and safety measures taken in the industry. For instance, the supply chains are highly affected and it's probably not as smooth as it was earlier. Besides, the imposed new hazard controls and customer's preferences have changed too. 
Overall, we have witnessed shifts in different areas and aspects, which is the ultimate basis for the food industry to survive now.
 Consumer Preferences are Not the Same 
Patrons were never so worried about their safety prior to the pandemic. Now the scenario has changed. Customers prefer to stick to the food places that are safe to visit. By that we mean, the restaurant should be following the safety measures, sanitization process, and cleaning procedures aptly to keep the customers.
 Patrons are not even hesitating to switch to the alternatives. For instance, your competitor is following better sanitization policies or relying on better services, it would take the custoemrs no time to shift to your competitor.
Even in the food industry, some are still confused about what has happened and how survival is possible in this situation. Hence, those who have understood how customers are to be treated during this time are winning and others are not. 
So, post COVID-19, we can expect the food industry to be more concentrated on how to make their customers feel safe in their spaces rather than just selling food to them. 
Newly Adopted Behaviors are Here to Stay 
Post COVID-19, the food industry won't start behaving differently. The adopted habits of this industry are here to stay. The pandemic has brought sweeping changes in our lives; however, these changes will not disappear so soon.
 For instance, customers are going to stick to the grocery stores for a good amount of time. They want to be fed; however, they will not be trusting the restaurants or other eateries so soon. Customers are now highly concerned about their health and safety, which is why sticking to the grocery retailers for availing quality services with minimum disruption and maximum safety regulations will be preferred. 
Customers tried to enjoy the restaurant's services during the pandemic too. But due to the increasing cases, that didn't turn out to be a good option for them. 
Online groceries, however, took off the sales crazily during this pandemic phase. People were highly relying on the grocery shopping delivered using the contactless system at their homes. And, that's probably going to be the trend even after COVID-19 too.
 The customer hyper-awareness of sanitation and safety is definitely here to stay, and by no means the restaurant industry is going to get rid of this customer behavior. 
Masks, Sanitization, Health Checks Have Stepped In 
The food industry is one of the most impacted industries since COVID-19 has happened. The safety measures have been redefined, and it will stay here, no matter what. Nothing will be modified in the food industry, post-COVID-19, in terms of safety practices. 
Sanitization processes like cleaning doorknobs, keyboards, tables, chairs, handles, and even the surfaces will continue to happen. The reason behind such a sanitization process is so obvious; customers are not ready to compromise when it comes to their food and health. 
There are higher chances that we all will be face masked, sanitized, and checked on a regular basis to avoid this pandemic to transform into a much more serious woe. 
Regular health checks could be boosted in the coming future, especially in the food industry. Technology will also play a major role in settling the sanitization issues. Even how the customers are interacting would be analyzed. 
Hence, the future of the food industry is certainly much safer, relying majorly on following the best safety measures, including face masks, sanitization, and even regular health checkups. 
Customers Have Discovered New Joy in Cooking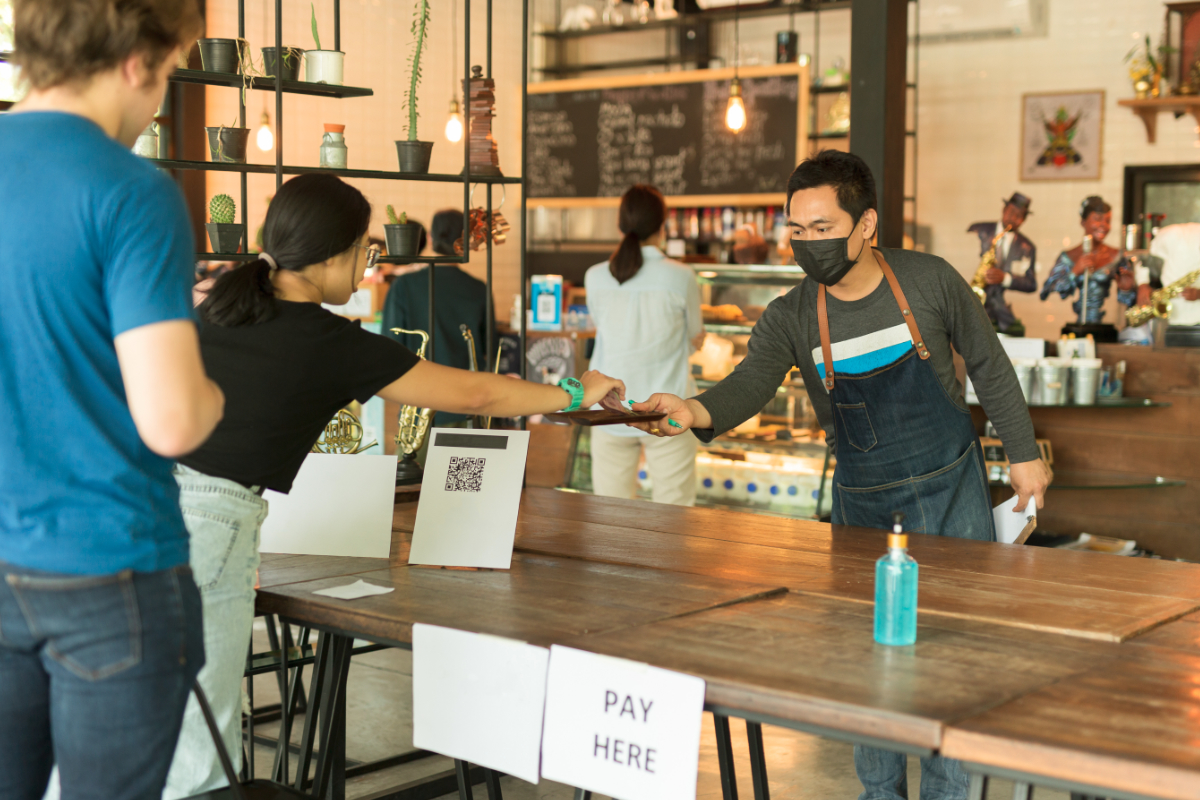 The restaurant and food industry has faced the consequences of the coronavirus pandemic like anything. However, no other industry has been so adaptive in taking up safety measures so well as this industry. Their capacity to adapt to new realities is simply outstanding. 
The food industry has introduced service extensions, including the take-outs, contactless deliveries, and pop-up grocery stores to make it entirely an easy experience for all the customers. These extended services do have a higher chance of staying in the food industry for longer. 
However, the pandemic has posed a new burden on the food industry. People are enjoying cooking their food – it seems to be a more reasonable and safer option for the customers. They know what's going in their food, how their food is being prepared, and how healthy their food is in reality. Hence, it has become the topmost choice for customers to cook their food themselves. 
The food industry will have to break this joy so that their business doesn't suffer. However, it wouldn't be so easy to do that. They will have to make customers believe that the 'food industry' still serves them better. And, probably the restaurant industry will have to invest more time in finding innovative ways to impress the customers. They might rely on innovative options like DIY meal kits, heavy discounts, and even a high-end dining experience to stick to the food industry like before.
 A big sigh of relief for the food industry is that the luxury dining experience is not going anywhere. Hence, all they need to do is modify the dining experience to make customers stick to their business. 
Technology Utilization will be a Boon 
It is said that every crisis sparks innovation. In this pandemic, it seems to be the food industry that has proven to be much more innovative than we all expected. Technology has become the ultimate supporter in letting the food industry survive, even in this crisis. It is only because of the technology that we have been experiencing timely food deliveries at home. The contactless ordering system, cashless payments, quick pickups, and processes are likely to take place even after the impact of COVID-19 is over. Thanks to the pandemic the food industry turned into such an innovative business. 
Besides, another example of technology incorporated in the food industry is the 'mobile order and pay' system. These factors were not in the mainstream earlier. It came into existence and in limelight only after the pandemic. 
However, this blend of technology and the food industry will be staying here even after the coronavirus impact has blurred. People will be highly relying on cashless transactions, mobile order and pay, and even contactless delivery options to stay in touch with the food industry seamlessly. 
Vegan, Healthy, Home-Cooked Food Might Stay
 We have seen a strong shift in the food habits of people during this pandemic. Since the COVID-19 has hit the world, and such a strong need for healthy food has been initiated, people have inclined more towards healthy, vegan, and home-cooked food. 
This has sort of become a lifestyle for almost all of us. People are inclined towards healthy, organic, and vegan food since the coronavirus seems to be the result of eating non-vegetarian food. 
The people are more inclined towards eating vegan, healthy, and home-cooked food preferably. It seems that this trend of being more conscious about the food people eat will continue even after the coronavirus pandemic. A significant rise has already been seen in the usage of healthy eating after the coronavirus pandemic has grown. 
'Vegan only' brands are more likely to prevail in the market. The future is about healthy, vegan, and organic food. Also, it has become the ultimate choice of the customers. Hence, by any means, the food industry will have to invest in healthier food options rather than junk food, which once used to be the favorite of many customers. The restaurants and eating places will have to focus on vegan menus and organic meals to survive in the food industry. 
Delivery Driven Restaurants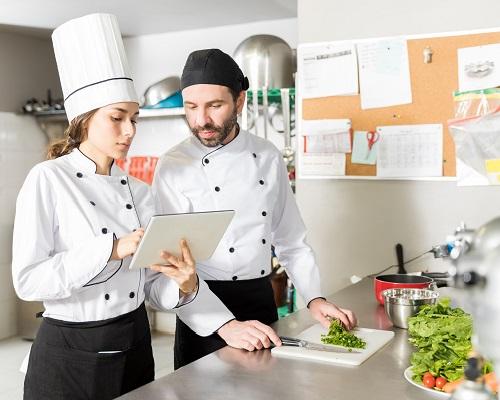 Many restaurants that were earlier offering a fine dining experience to the people are now focusing on venturing into the delivery business. The reason is pretty much obvious – customers expect comfortable and quick services at the comfort of their homes. 
The impact of COVID-19 has been severe since the beginning. When it ends, customers still expect the food industry to be offering them the same comfort and quality delivery services to enhance their food delivery experience.  
 Customers are enjoying this 'comfort' while being safe at their homes. Restaurants have been vacant for a very long time. However, things are getting better now. People are trying to go out and enjoy the same dine-in experience at different restaurants. However, the situation of eating out has not been so good yet. Restaurants shouldn't expect people not to be panicky so soon.
 People might still panic in the future, and the restaurants will have to plan their strategies accordingly to match this trend. For this, the food industry will have to shift the focus from delivering a dine-in experience to making comfortable and secure 'home deliveries' at the best price.
 Transparency is the Key to Success
 Customers are loving this 'transparency' that they never really experienced in the past. Chefs and the food industry will have to be transparent about everything that's happening inside the kitchens. Pandemic has taught them to be more transparent about their services, food preparation system, and the ingredients they use to prepare the food. Everything has to be in front of the customers, to deliver them the good healthy food that they deserve.
 This was definitely missing earlier pre-COVID-19. We are not sure about what good coronavirus did to us, but they have really helped the customers in getting a much clearer picture of what really happens inside the food places.
 In the future too, the food industry has to stay transparent about what is really cooking inside. 'Behind the scenes' is not behind the scenes anymore. Everything has to be in front of the end-users and that's probably going to happen in the future. 
COVID-19 has probably been nicer to customers, in terms of seeing what the food industry has been cooking and serving them. Now, things are much safer, hygienic, and customer-centric than ever before. Hence, transparency will be the key to success for every industry post-COVID-19, especially the food industry. 
The Takeaway Message 
COVID-19 seems to be leaving the impact on the food industry for longer. Even after it will vanish, it is apparent that the impact of the crisis is here to stay. However, implementing these trends would probably make the food industry much stronger and better. Make your business customer-centric and you will be closer to winning this game. The food industry post coronavirus pandemic shall positively survive.