What comes to your mind when you think of social media, high-quality food pics, selfies, happy faces, beautiful locations, DIYs, and more, this is how people use social media. Social Media has become a medium for interaction. And, even antisocial people become social on social media. They share their favorites with their friends. There are over 3 billion social media users and numbers are expected to grow further. For many restaurant owners, social media plays an important role in their restaurant social media marketing strategies.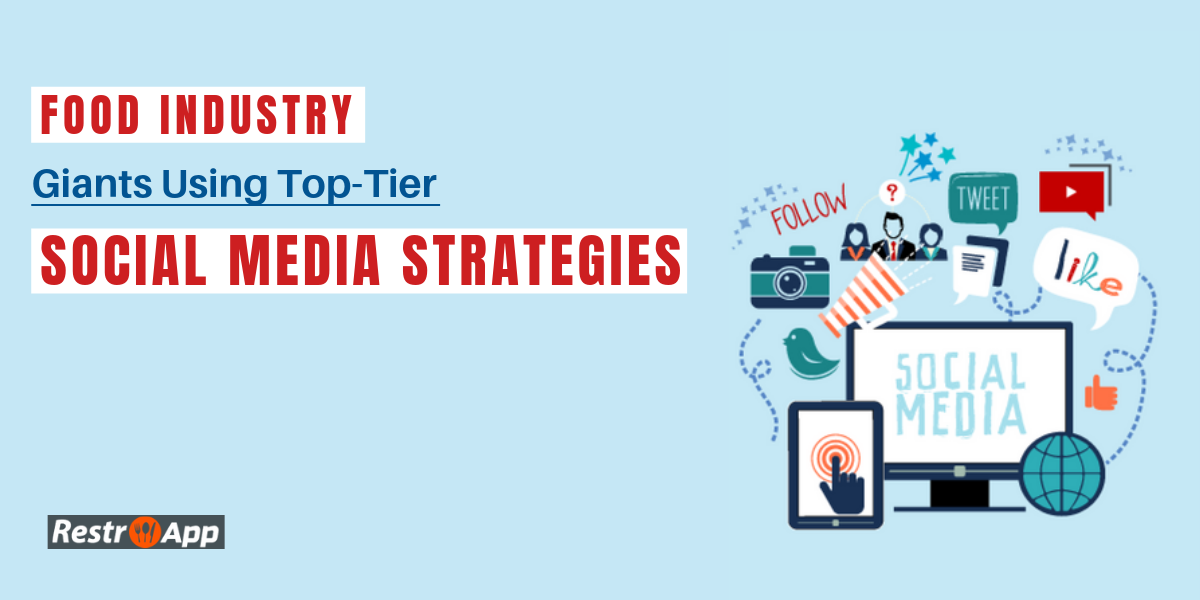 As a restaurateur, you need to take advantage of social media to reach a large audience. Many restaurants have already joined social media and are posting regularly.
As per the Cornell University restaurant social media statistics, 59% restaurant chains and 79% independent restaurants use social media.
Here in this blog, we have quoted examples of companies using social media marketing strategies and have mastered the game of social media. Moreover, you can learn from their success and decide whether you should be on social media or not.
Some of the best Food Industry Giants Using Top-Tier Social Media Marketing Strategies:
Sweet green works on fresh food and ideology which has made it an ideal restaurant brand. Sweetgreen uses modern aesthetics and lowercase letters on social media, which stands them apart. They used social media branding to showcase their iconic salads.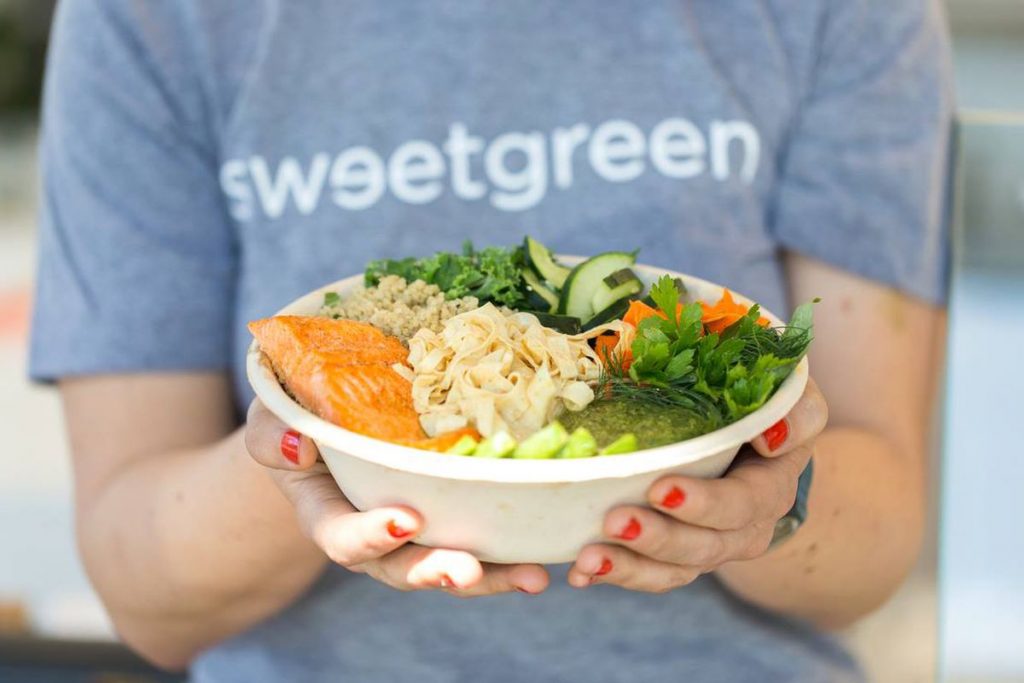 For this, they worked with a professional photographer Allison Zaucha and spread their vibrant, fresh food pics over the social media. They interacted with healthy communities and connected people with real food. Furthermore, they displayed their staff and farmers. This fetched them thousands of likes as their fans found messages clear and genuine.
Pepsi
With there #LiveForNow campaign, Pepsi max brought the "unbelievable" nature of the drink. They created an augmented reality window that displayed flying saucers, a loose tiger and other subjects making their way down  London's Oxford Street.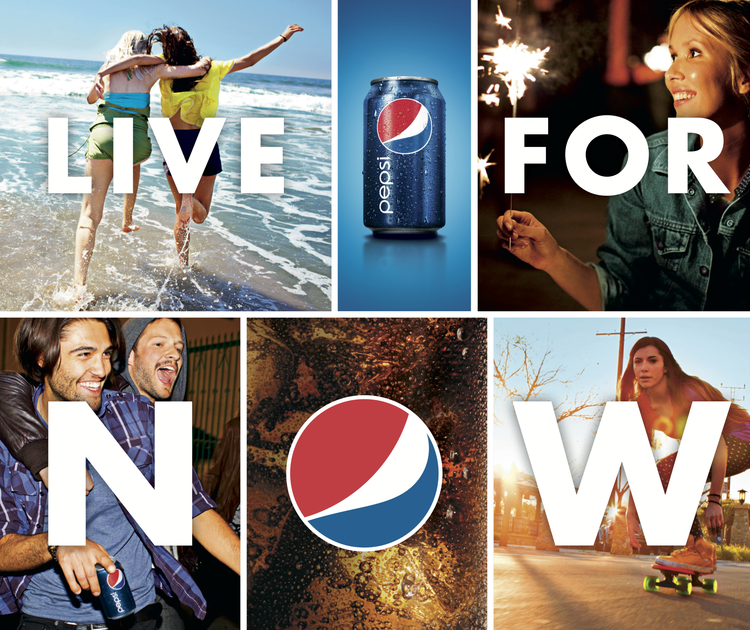 It gave London people a good experience and video went viral and reached 7.9 million views on YouTube. You can also try creating a unique campaign like this and give your audience an extraordinary experience.
They have gained a positive reputation for their amazing food and staff. Mei Mei has made their staff part of their brand, and this is the most important aspect of their success. It is a great way to build a relationship with your staff. Sharing their "behind the scenes" funny moments can make you look empathetic and genuine among your followers. 
Which Wich Superior Sandwiches has improved their engagement rate by asking funny questions. Followers love interacting directly with the brand, but you need to encourage them in one way or the other.
However, social media is not just telling people about your services, but it's much more. You need to listen to your follower's views and strike a conversation with them. For instance, you can ask them, what would you like to see on our menu.
It is a small bakery in Brooklyn, New York. They are famous for their small pastries and cookies.  On their social media, they feature their products both inside and in front of iconic places of New York.  The company has established a good connection to its neighborhood by sharing highlights of the products and the shop.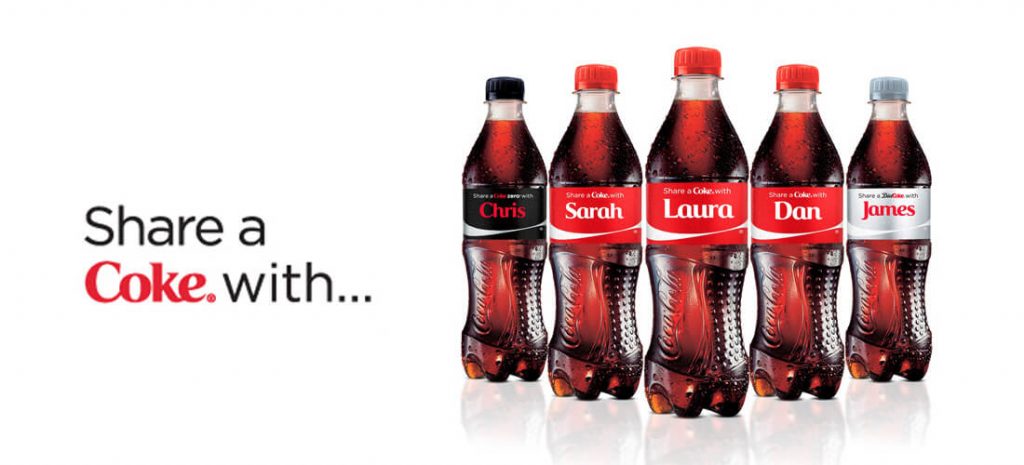 Coca Cola "Share A Coke" marketing campaign did wonder and strengthened the brand's bond with its consumers, which mainly comprises of young people. They encouraged people to share moments of happiness in the digital world.
As a result, Coca-Cola sold more than 250 million named bottles and cans in the year 2011. To date, it is still the most viral social media campaign. 
Heineken
Heineken started it's #WorldsApartcampaign which had a social message. They did a social experiment with 6 people who had strong beliefs. Moreover, people having opposite views were put in a room together and were left to work out their differences toward a common goal -building a bar.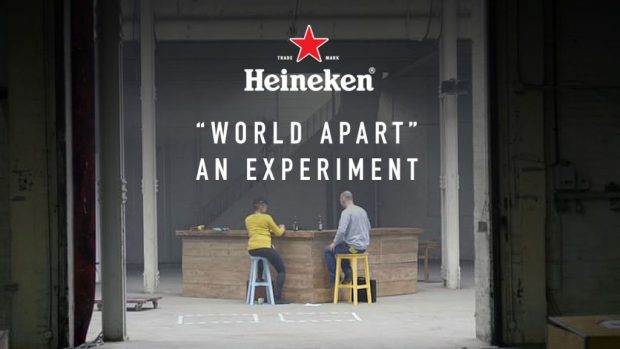 People used to share a Heineken and discuss their differences. This way, Heineken grabbed the spotlight and the video went viral. The video got 3 million views in 8 days and 50,000 shares in a month. Most of the comments were positive because they chose a sensitive issue of society. Moreover, the brand promoted openness that can solve the differences between the two.
They won Chicago Eater's Restaurant of the year because of their amazing Italian food and local fans. They spread the word about their nomination and directly approached patrons and asked them for votes. This campaign did amazingly well, as people felt connected with the brand and supported it. In addition to this, Monteverde shared other people's posts on their Twitter account. 
Wendy's Twitter account gained popularity in 2017 when they responded to a tweet of a fan. Carter Wilkerson's tweet has now set a record for the most retweeted post of all time, at 3.6 million retweets and has officially beaten Ellen Degeneres "Oscar selfie" having 3.4 million retweets.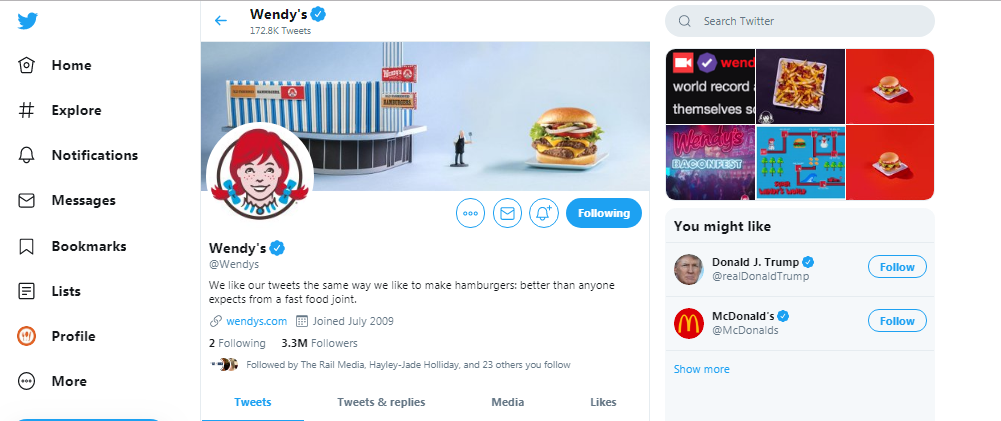 Wendy has been in the spotlight for it's witty and humorous tweets which have gained it free advertising on Reddit. It has been trolling McDonald's by its bold statements. It is not easy to incorporate this strategy as a business, but you can take some inspiration from their bold replies.
Tip to Take
Apart from the above examples, you can also try guerrilla marketing for restaurants. It was invented by Jay Conrad Levinson in the mid-1980s, which can help you to promote your business in a cheap and effective way. This is also known as unusual marketing campaigns that could be set up with little finance. In this marketing, a message is advertised creatively.
It's not too late to join the league of social media marketing. You can try various social media marketing strategies for your marketing campaign and see what works for you.
The key is to be authentic and creative in your social media approach. Using social media marketing strategies will boost your engagement and increase your fan base. 
We at RestroApp, will help you in choosing the right strategy for your restaurant business.