There has been intense competition among restaurants.  Don't try to promote in only a single way. Instead take steps to set up your promotional branches in every platform as it enables customers with varied taste, location and communities take a notice of your promotional efforts easily. The below-mentioned 8-step plan is a solid way of attracting guests and promoting your restaurant: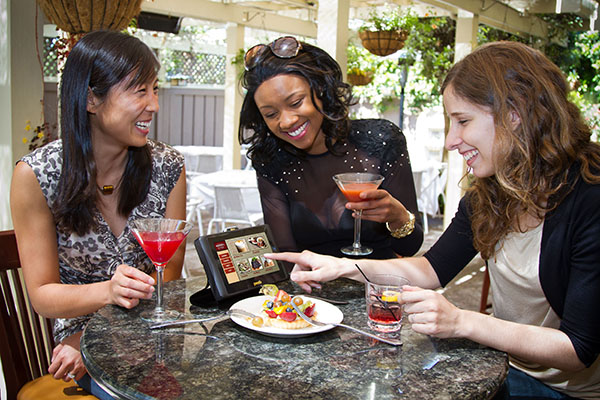 Foodie Photos
Undoubtedly, the most effective way to promote your restaurant online is with superior quality, drool-inducing photos.  These days, there is a heavy demand for high-quality visual content and having exquisite-looking photos on your website as well as on different social media outlets is necessary for attracting hungry eyes.
Yelp
Yelp enjoys a good reputation in the restaurant industry, and earning positive reviews from Yelp can make your restaurant business proper. The most pertinent thing about Yelp is that people can review you, even if you don't have an account. For this reason, you should take active interest in dressing up your Yelp account so that it is advantageous to you.
This means providing as many details as possible, such as:
Photos

Menu

Price Range

Location

Store Hours

Wi-Fi/Seating Capacity/Parking
Other than the above, thanking Yelpers for their review, be it positive or negative, will keep your restaurant in good stead.
Develop A Better Website
Maintain daily updates to your website with rich and unique content.  Make sure that the website is well-supported by each and every apparatus ranging from smartphone to laptop. User Interface of the website needs to be in a way that each and every functionality is identified by its icon clearly. It should not consume much time to load as most number of people these days visit websites from their phones and if the loading time is too slow you could risk losing a large group of potential diners.
Broaden Social Media Presence
Capitalize on the proliferation of social media's presence in the restaurant sector through promoting discounts, different offers, and exclusive events, new openings on  Facebook,  Google+, Instagram and Twitter. This way it will help you adding new customer base to your restaurant.
Encourage customer check-ins will widen your restaurant's popularity in social media. Coupled with this, making use of mobile ads, developing your brand identity, and soliciting reviews from food bloggers on your restaurant's specialties, setting up Google alerts will prove to be the other viable sources of making your restaurant noticeable.
Build Your Own Restaurant App
Collaborate with Mobile Food Delivery Platforms
Enter into a deal with varied online food delivery platforms. Ensure that your restaurant name is displayed on each and every service provider's list.  To ensure loyalty of customers, you can provide discounts and different coupon offers through such application. As the case with foodpanda, you can take up promotion of your offerings and specialties.  This accords you the dual advantage like the benefit of home delivery and takeaway services and promotion of your restaurant.
Further, focusing on your menu, beginning truck food, offering loyalty programs, promoting your restaurant through images of food delicacies and sending e-mail newsletter will give you the opportunity to prop up your restaurant in each facet.
Promote Through Varied Restaurant Management Software
In the IT era, it is paramount for every restaurant to have restaurant management software as it promotes the operation and service of your restaurant without any hassles. This software gives customers a comprehensive view on your restaurant menu app, staff qualification, and food and ambiance along with existing offers and discounts.  Your customer's last visit and their food choice are the indirect ways of promoting your restaurant.
Build Location-Based Marketing
Take up location-wise promotional activities and tailor your food menu to the taste and species of your customers. Offer locally popular food specialties to draw the attention of local crowd. When promoting your restaurant's location-based marketing, imbibe the culture of specific locations and combine your way of serving with local touch that will surely arouse the customer's interest. You can bank on Google Ad Word to promote your restaurant at particular locations.
Geo-Targeted Ads
A large number of folks prefer to enjoy good eats what they tend to have at home. You will derive the most value out of your online marketing efforts by spending on geo-targeted ads. Such as not only economize your money but ensure that only users in specific cities or inside a particular radius view your ads.
Build Your Own Restaurant App
Add potential diners to your restaurant and enhance your table reservation by crafting a mobile app for your restaurant, using Restroapp's App Builder.
In addition to promoting your eatery without any coding, Restroapp's Restaurant App Developer enables you to develop stunning mobile apps with the following features such as:
Creation of Menu with Food Ordering Page
Promote Events and Offers through Push Notifications
Loyalty Card Feature to incentivize regular customers
Reservation using the Appointment mark
Providing directions to customers via GPS to reach your restaurant
Coupon feature to offer discounts during prime hours
Assess patron's dining behavior with Google Analytics
The customized app is accessible on all platforms – Android, responsive HTML5 websites and iOS.
Conclusion:
Apart from maintaining a clean atmosphere and quality food, announcing great deals on food, offering delivery service will expose your restaurant to a group of diners whom you may never have reached otherwise.