A recent survey conducted by Quartz Media revealed that about 60 percent of the millennial land up dining out or ordering in when they plan to do something fun. About 40 percent of this crowded land up gathering their friends and family for some fun time. This is the era of the internet and with advanced facilities and options; you can simply promote your restaurant via online media and tap the best of what tech has to offer!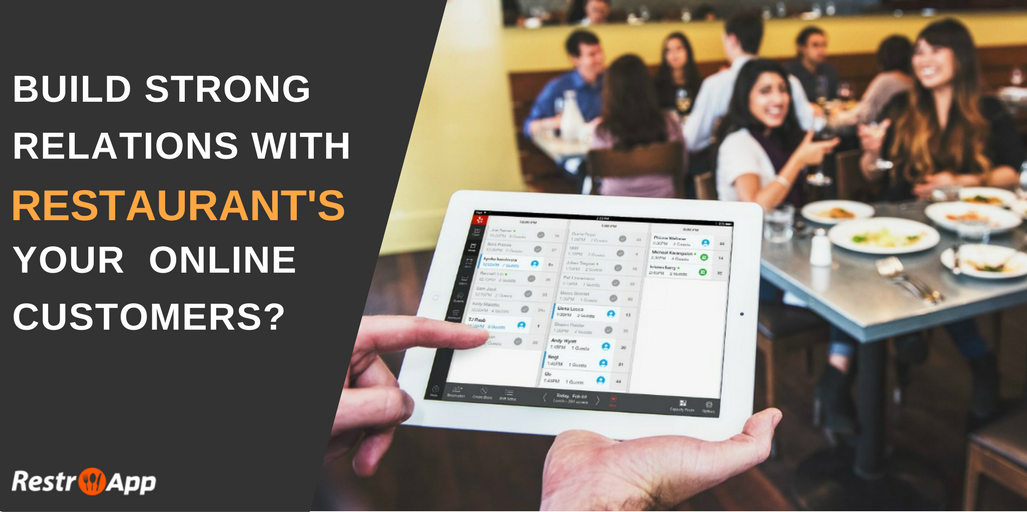 With the internet making things easier for all, every possible business organization has started utilizing its insurmountable potential. From the little eatery across the lane to high end dining outlets, all of them have begun their pervasive efforts With so many of them working towards improving their online presence, it is high time you warm up to make the most of it. Since you are here and are reading the post, we know that you want to exploit the best of tech to create, maintain and pursue a great online customer relationship with your customers. We get you some of the best tricks out there to succeed in your pursuits:
1. Be genuine: If you want to gain that edge over the rest, you have to tap on this particular quality that seems to be missing from the scenario these days- a genuine approach. Be true to whatever you ought to offer to your customers and watch them turn from a casual customer into a genuine one. From your brand story to your menu, customer service oath to the point of sale completion, you have to extend this quality to your people in order to maintain your position in the market. Be it an in-house customer or an online one, you must adhere to such practices.
2. Images: Let me put this straight. Images do a lot of the talking about your brand. With social media booming with so many image-based channels and options, you only have to employ the right channel that works well for your target audience and showcase all that you have to offer via amazing pictures and videos to communicate how incredible the dining out or takeaway option at your restaurant is.
3. Engage your community: The internet is a big game and you need to have great public relation skills to maintain your brand image. To become an indispensable part of your field, you simply have to have a brand ambassador among your regular customers, provide them with that extra care and facilities to lure them into becoming your brand ambassador. This will force them into engaging further with your online brand and heading a community that supports your culinary offerings. Constant engagement and fruitful conversations decide your fate in this competitive world. From your online websites to Facebook, Instagram and all other digital channels, make sure your visitors return rich with information and experience.
4. Online ordering facility: the websites and apps aren't restricted to viewing the menu and ongoing offers. It also includes a great deal of online special offers. It includes easy and multiple payment options and live order tracking facility. There is a lot that you can include in your online customer relationship efforts. A customized order is undisputed the best online facility extended.
5. Customer Satisfaction: This is a perennial point in every DIY customer relationship practice list. Satisfying the customer and practicing every possible method and technique to extend the best possible services to your subjects is of the utmost importance. You simply have to do everything possible and beyond the comprehensible realm to hit the bulls-eye. To get and retain customers is an art that requires a lot of dedication from the management. From online discounts to referrals and free gift cards, there is no dearth of techniques to employ in here, in the world of technology and intent.
6. Build your network: To be seen, heard, tried and remembered, you ought to employ excellent online communication techniques and skills. Further, you have to build a strong network of customers, both regular and the irregular ones to remain in the forefront. Be it a weekly customer or a once-in-a-year invite, you can put the best of your skills to test for birthday and anniversary wishes, a little personal celebration during such occasions and so much more.
So now that you have a list of online customer relationship management techniques, you just have to strategize your process and get started. Online customer relationship management goes way beyond the quintessential factors that must be addressed. With a lot that remains unexploited, the tech doors await you!
Need some help in the strategizing front or simply in need of some tech empowerment? You need the best techniques from the best in the country and that's us! Connect with us now! Write to us at info@restroapp.com and get expert advice from our web specialists.