Can you guess the new best friends in the food-tech world? Did I hear iBeacons and mobile food ordering apps? You've got it right! With an impressive rise in the number of restaurant business owners opting for online food ordering apps, the world has witnessed a shift in the manner by which they would like to connect with their favorite restaurants. They expect their choice to be represented as a brand passing on brand value to their loyalists.  Using technology creatively combined with the ability to exploit every possible data gathered from previous interactions to engage with them. Mobile phones being the most popular (about 70 percent of the urban crowd use their smartphones for about 1.5 hours every day) and used an electronic device, it is important for business owners to fine-tune their messages to ensure that their potential target audience relates to the information at that very location. Thus, integrating mobile ordering app with beacons is necessary. Making it a part of your marketing efforts can help restaurants have a more resourceful engagement with the customers. It surely will lead to quicker conversions and a much greater loyalty base.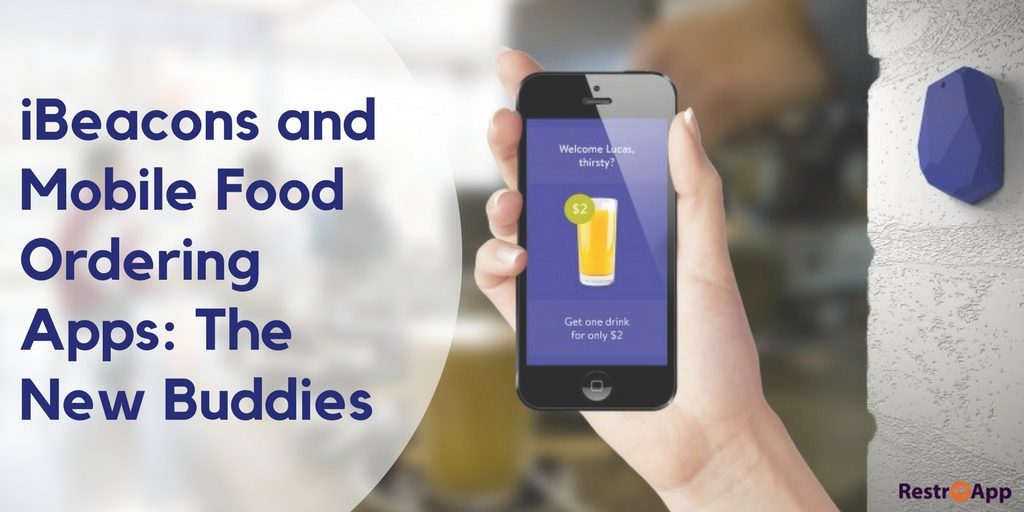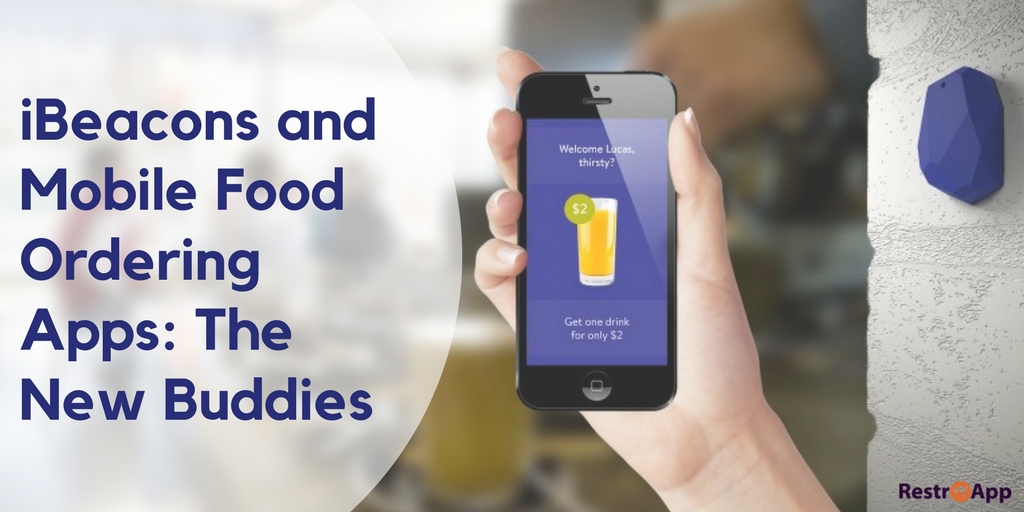 Still wondering as to how this duo can get the best of the marketing elixir for your restaurant business, here's our take on the mobile app-ibeacon partnership:
1. Mobile Payments: Enabling a better mobile ordering experience and managing easier payment options makes you an all-time favorite. 57 percent of the people under a study mentioned that they would remain loyal to a brand that takes care of the user experience.Hence, enabling mobile payments via beacons can nudge a customer into choosing your restaurant over the competitors. Some apps even let their customers view dishes liked by the fellow diners and friends with links that connect to their social networking links.
2. E menu: This is yet another important element. Customers often get frustrated in the waiting for their order. You can use an e-menu to solve this issue. Also personalizing the customer's dining experience is also important. This is your debut at coming up with an innovative solution. With iBeacons by your side, you can feed your menu and its cost at the point of sale to manage the business effectively. It makes it a cost-effective solution and customers can place orders from a distance thus making your restaurant management process smooth enough by reducing considerable obstructions.
 Related Post: Mobile Food Ordering App: The Newest Features to Include.
3. Give your customers an upper stake: Loyalty programs have graduated in their importance over the years and with restaurants taking the entire program to a higher level, it wouldn't be wrong to mention that this aspect is as important as the operational aspect of the restaurant. Beacons can help you drive engagement by easily intertwining the customer's need and preferences with the loyalty program designing. You may use them to find the time a customer spends with the establishment and manage their reward plans ranging from some complimentary vouchers, free drinks or even a free lunch!
4. Gamify the process: Beacons can help you create the best deals possible as compared to your competitor's. There are a lot many restaurant brands and you know it better – competition only gets tougher with each passing day. With so many deals, offers and so much more devised to engage customers, you have to focus on grabbing the spotlight with something unusual. Beacons may be used to convert a deal into an engaging, interactive game that will bring you, as a brand closer to your customers. This is a crucial business strategy and can help you greatly if plotted well.
5. Notifications: Using beacons, it becomes easier for you to understand your customers and makes it easier to create deals for them. Even better, you may send them customised push notifications, it can help you there too! Beacons collect a lot of information that you may employ while making important customer oriented or marketing decisions. Beacons and restaurants mobile app ordering system are in fact, still at the nascent stage. Their partnership hasn't matured as yet and there is a lot more to extract from this power-packed duo. iBeacons may be used to gain a 360-degree view of the customer's needs and interests. Although there have been a number of beacon implementations across the various verticals, restaurant marketers, in particular, haven't banked on this invention.
Haven't you joined hands with this latest gift from the tech world? Well, about 40 to 50 percent of your competitor's are contemplating on going the iBeacon way. It's high time you shake hands with iBeacons. How do we know that? We just know everything. Drop us a line at info@restroapp.com. We, at RestroApp, can help you get the best of this mix marketing tool for your restaurant business!