Food is potentially the most important thing that brings respite in our lives. Thinking as a restaurant owner, this is exactly what we want. More Customers, More Profit. Having said that, imagine having thousands of customers physically present at your restaurant every day. It's obviously lucrative for the business but managing so many people every day in a single place can be distressing. Even though you succeed in the management part, some customers are likely to leave somewhat dissatisfied due to reasons like delayed service, no seat available, waiting for queues, etc..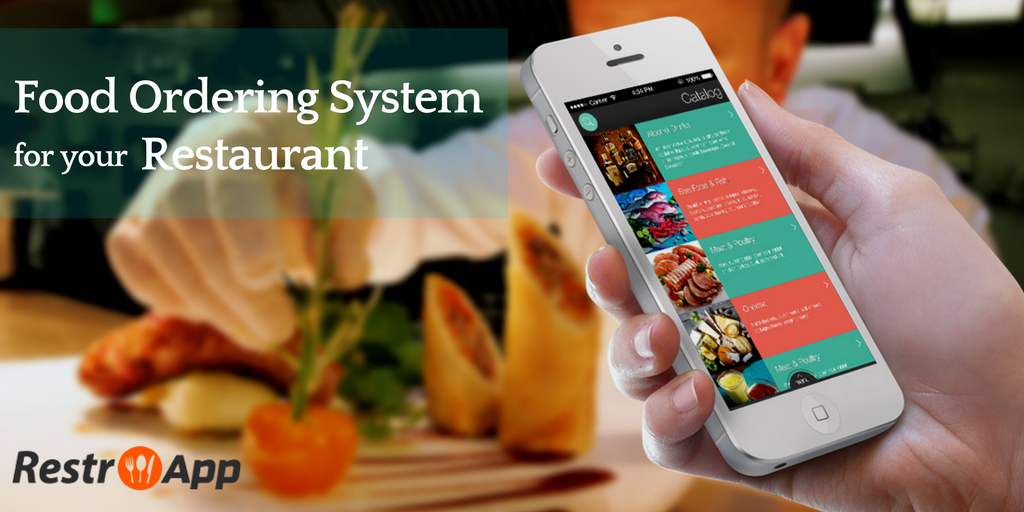 As they say, there is no problem without a solution in this world and having a "Mobile Food Ordering System" for your restaurant will definitely be the best bet for your business. It will help you provide the desired service without losing customers easily and efficiently.
What is a Mobile Food Ordering System?
Technically, a mobile or web-based Food Ordering System is a software that will allow a consumer to order food using a mobile food ordering app or a Website.
In the Food Ordering System, a Customer will place an order using the mobile app or website and the request will be forwarded to the Restaurant Owner. Based on the request received by the customer, the restaurant owner will provide the desired response. Here, the mobile app or website will act as a bridge between the Customer and the Restaurant Owner.
How does it work?
Any mobile application or website works in Request-Response model. A consumer can raise a request and the software will return a response based on the request. The Food Ordering System will not be any different.
The request provided by the customer can be anything. Some requests are mentioned below.
 – Placing an Order
– Canceling the Order
– Tracking the Order
– Browsing for Cuisine
– Making Payment
Same way, the responses provided to customers by a restaurant owner are below.
– Taking Orders
– Delivering Food
– Receiving Payment
So how do you have one Food Ordering Solution for your very own restaurant? Continue reading to solve this Jigsaw.
When you are looking for a Mobile Food Ordering System, there are at least two possible ways by which you can have one for yourself.
 – Third Party Menu Listing and Ordering Apps and Websites.
– Your Own App and Website
Third Party Menu Listing and Ordering Apps and Websites
This is a very common and easiest way of doing food business in the current scenario. Food Portals like "Zomato", "Foodpanda" are a few names who help any restaurant in going online. In a Third Party Menu Listing vendor like Foodpanda, you can get your restaurant listed by visiting their online portal.
Under this section, you'll be asked to fill up your registration form and after paying a registration charge your restaurant will be listed on their Website and Mobile App. However, after the successful listing and registration, Foodpanda will ask you to pay anything between 12-20% of the order value. Moreover, just like your restaurant, there'll be so many other restaurants listed on the Portal which can very well distract the customer's attention.
Going by this approach obviously saves a lot of effort and time but as they say, "There are No Shortcuts to Success", the idiom fits perfectly here. Few inevitable questions must be answered before adopting this method.
 – Why should I pay the Registration Charge?
– What if Foodpanda shuts down completely?
– Why should I pay every time my customer places an order?
– Why should I have so many competitors in a single window?
The answer to all these stressful questions is having Your Own App and Website. It not only takes away the registration charge but it also takes away the fear of shutting down completely. There are a lot of other features which are definitely going to tempt you for having Your Own App and Website.
Your Own App and Website
I am a restaurant owner and I don't know anything about Technology. How on earth am I going to have a Mobile App developed? How will I own a Website? These are very legitimate and worrying questions but ironically, the answer to these questions is very easy and simple.
Online Portals like RestroApp, a restaurant centered sub-product by ValueAppz is a proven and reliable solution for a custom and quick to implement. Here you can have your own customized and synchronized Food Ordering Mobile App and Website developed in absolutely no time.
In a solution like this, it becomes easier for you to customize a pre-coded product that suits your business type and requirement. This method is very cost-effective and provides you with a lot of flexibility at the same time.
Having your own Food Ordering Mobile App and Website is a very prolific approach towards online Restaurant Business. Advantages are listed below.
 – No Fear of Shut Down
– Zero Registration Charge
– No Competitors on a single window
– You don't need to pay every time you receive an order
A few successful Food Giants that have their own Food Ordering System are Domino's, Pizza Hut, and KFC. There is a reason why they are so successful, and the reason is their own Food Ordering System.
Having your own Food Ordering System for Restaurant doesn't mean that you cannot register yourself through a Third Party Menu Listing and Ordering Portal. You can definitely register your restaurant there as well for expanding your business even further.
For any further queries about mobile app technology, integration, custom solutions or anything else, just drop us a line at info@restroapp.com and we'd be happy to help!