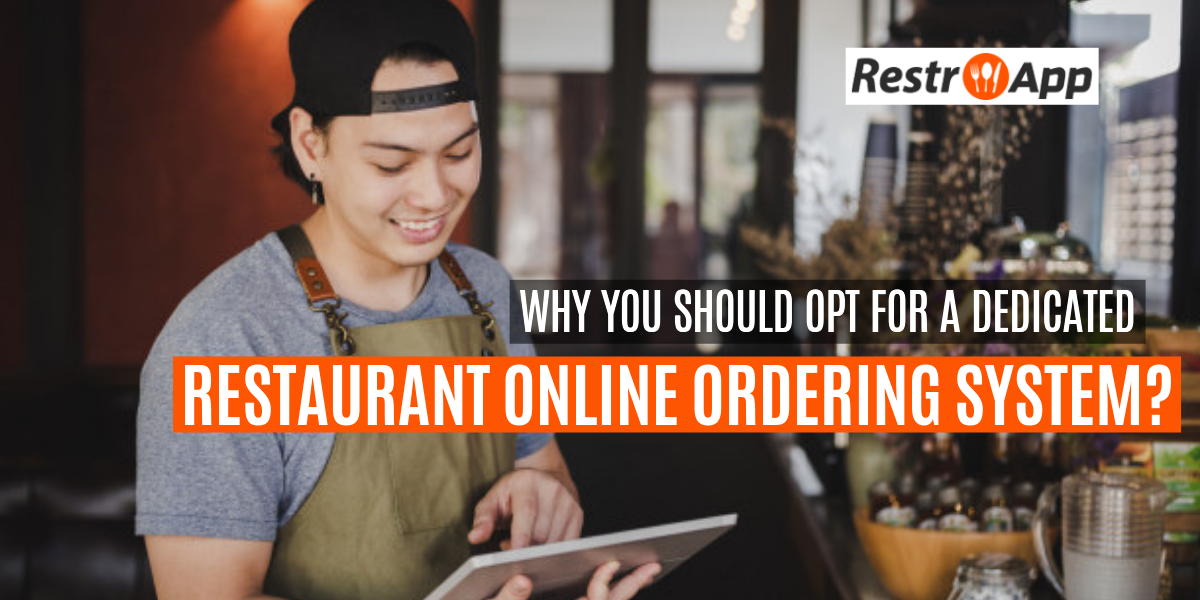 With online apps becoming an integral part of industries like retail, entertainment, banking, etc., the food industry is not far behind. A lot of big restaurant chains have come up with their own apps which are doing wonders to their businesses. Whether the customers want to order their food online or they want to dine-in their favorite restaurant, online applications are helping the foodies in both ways.
Now ordering food on a lazy afternoon is just a click away. The Internet has changed the way people used to order food from restaurants and that too in a great way. It has been observed that online food ordering system makes up about 30% of the entire total takeaway ordering. This is on a rise because people are becoming more and more dependent on readymade food to cope with their busy lives.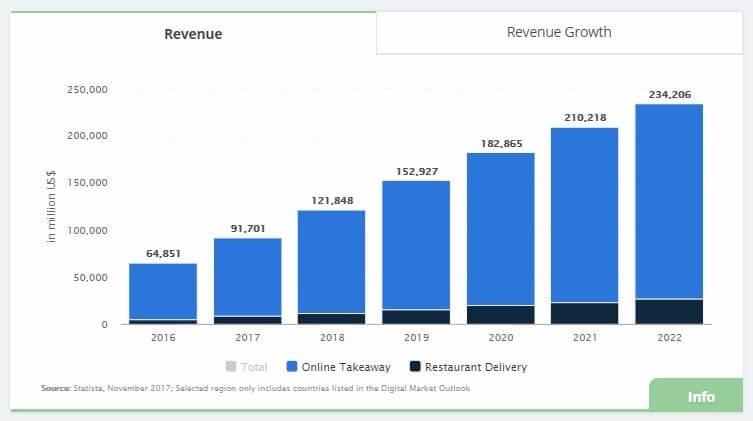 (Image Source: medium.com)
The above infographic points at the rising trend of both online takeaways as well as restaurant delivery. If you are still not sure about the amalgamation of technology with your restaurant's kitchen, then take a look at the following benefits provided by a restaurant online ordering system:
The Convenience Provided By Online Systems:
Technology is advancing each passing second. But the popularity of every technical intervention is directly proportional to the convenience it provides to its users. As soon as the users develop a liking towards the new comfort, the old ways of doing business become obsolete. There were times when people used to rush to banks in scorching heat just to withdraw some cash. But with the introduction of ATMs, no one even thinks about the old ways of cash withdrawal.
Similarly, your dedicated online system can make your regular customer's life easier by multifold times. Epicures go through a lot of discomforts for coming close to their favorite food. They have to dodge the noisy traffic on the road, wait outside if you are fully packed, and most importantly, change from their comfortable pajamas to those uncomfortable jeans. Customers will really appreciate you if you can help them by bringing your food online.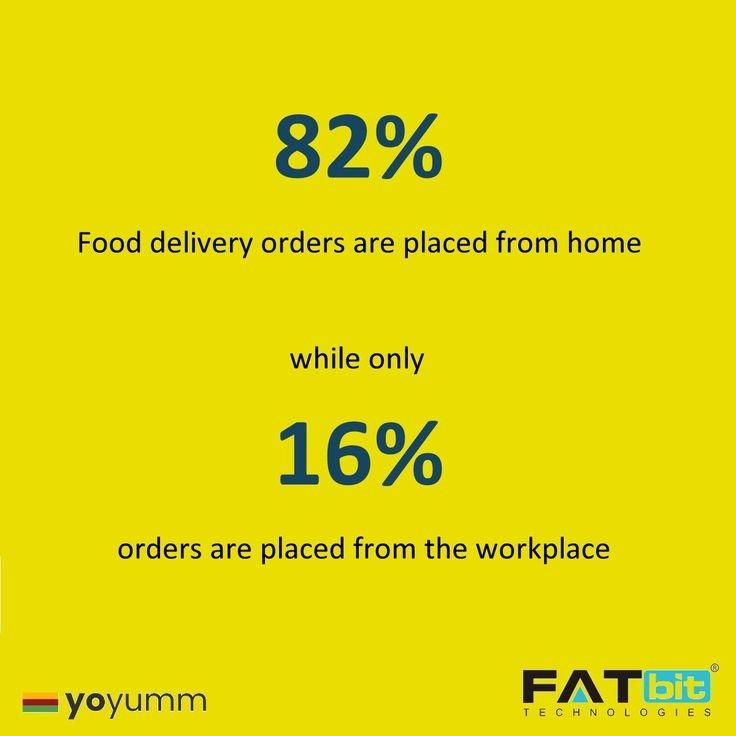 (Image Source: pinterest.com)
The Accuracy Provided By A Restaurant Online Ordering System:
Restaurant management systems have revamped the entire working of food sellers. Operations have become more accurate even with highly customized orders because the information is directly fed into a system which reduces the scope of the error to a minimum. Restaurant food ordering systems have come a long way in terms of avoiding any miscommunication due to common mistakes.
An online restaurant management system can assist you with advanced features like menu management, inventory management, and staff management. These features, when combined with your online ordering app, will make your work so much simple as a restaurateur.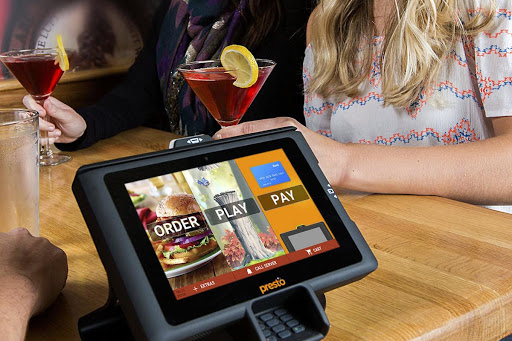 (Image Source: eater.com)
Food Ordering Apps Can Help Save Customers' BIG BUCKS
Not every time your customers want to spend heavy money on your food. Going to the restaurant comes with a lot of other additional associated costs especially traveling expense. In crowded cities, sometimes the traveling expense reaches close to the food bill itself. The customer can easily avoid all these extra costs by just paying a nominal delivery charge. Your dedicated online ordering app will come as a very cost-effective alternative for customers who can't resist your restaurant's food.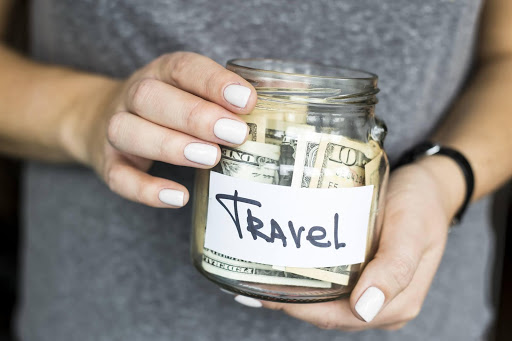 (Image Source: Bearfoot Theory)
Easy Promotions Through Restaurant Online Order Apps:
You can boost your sales or increase your visibility with the help of apps. All businesses do marketing and promotional activities to get noticed and call-back their customers, but a mere creation of attractive offers is not enough. Effective communication of those offers is also critical. A dedicated mobile app can prove to be the most effective channel of one-to-one marketing for your restaurant. With the help of push notifications and in-app messages, it has become much easier to reach the customers.  
On the other hand, customers also enjoy using your mobile app because it provides them with updates on attractive discounts and deals. They feel special when they receive exclusive offers created for them. Customer loyalty can also be increased by creating premium clubs in the apps for frequent customers and provide them with extra benefits.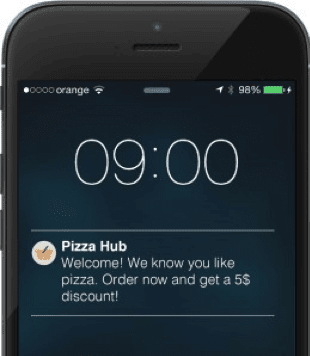 (Image Source: marketingland.com)
Food Analytics:
With huge amounts of data gathered from a restaurant app, significant insights can be drawn for a better understanding of the customer needs and behavior. This will help in coming up with new ideas corresponding to services and variations in cuisines offered by your restaurant. The analytics will also give patterns of the consumer's preferences and their changing taste. Hence, it will keep you one step ahead of the competition.
Since the food industry is one of the largest and evergreen industries of the world, it has become all the way more important to tap more and more information. It will help you provide better-customized solutions to the customers which will further lead to more growth of online culture in this business.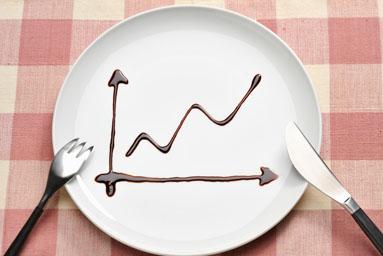 (Image Source: blogs.oracle.com)
A Spike In Business Profits:
So you have an app which can attract customers with better advertising and exciting offers. It saves their time, money and effort. You have a significant online presence and visibility among your target audience. The online system has increased your operational efficiency and improved your working style. It will increase both volumes as well as willingness to pay of the customers. What more ingredients do you want to cook the delicious dish of profits? In short, with all the benefits of taking your restaurant online, the positive bottom line is a by-product.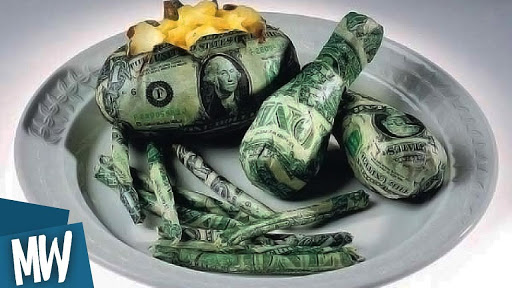 (Image Source: debtshepherd.com)
Conclusion
Although many popular food aggregating apps are floating around in the app stores which come with many compromises. Your special offers will find a very small space on their screens. Your restaurant's name will be just another name in the list of food providers. It is also very difficult to improve your ratings on these apps once they get a hit. And lastly, these apps take their own cut from your sales for keeping your restaurant active on their app. Therefore, a dedicated platform will help you avoid all these pitfalls.
Apart from this, we also discussed a few other points above on why restaurants should have their dedicated online ordering system. With soaring competition, more and more restaurants are incorporating an all-inclusive restaurant management system. If one does not have its own then it will lose out on loyal customers very quickly. Soon mobile apps and web apps will no longer act as a differentiating factor for restaurants. Hence, if you want to spread the aroma of your mouth-watering food, go online with a dedicated system.