Whether you have a small restaurant business or a big chain, you cannot ignore Yelp. Yelp acts as a city guide to find a place to eat. Moreover, it is a popular local business reviews website that comes to people's minds when they search for local restaurants, pubs, bars, etc. People love reading Yelp restaurant reviews, and then decide where they want to dine in. 
Yelp has become one of the hottest online marketing places. It has over 135 million Yelp restaurants and business reviews. Also, 142 million unique users visit Yelp per month.
According to Nielsen study, 4 out of 5 Yelp users confessed, they visit Yelp when they feel like dining out, and 35% of them will visit a searched business within 24 hours. 
People turn to Yelp to express their good as well as bad experience at a restaurant. According to Yelp data, the second most reviewed category after shopping (22%) is restaurants. So, restaurateurs, it's time to pay attention to Yelp restaurant reviews.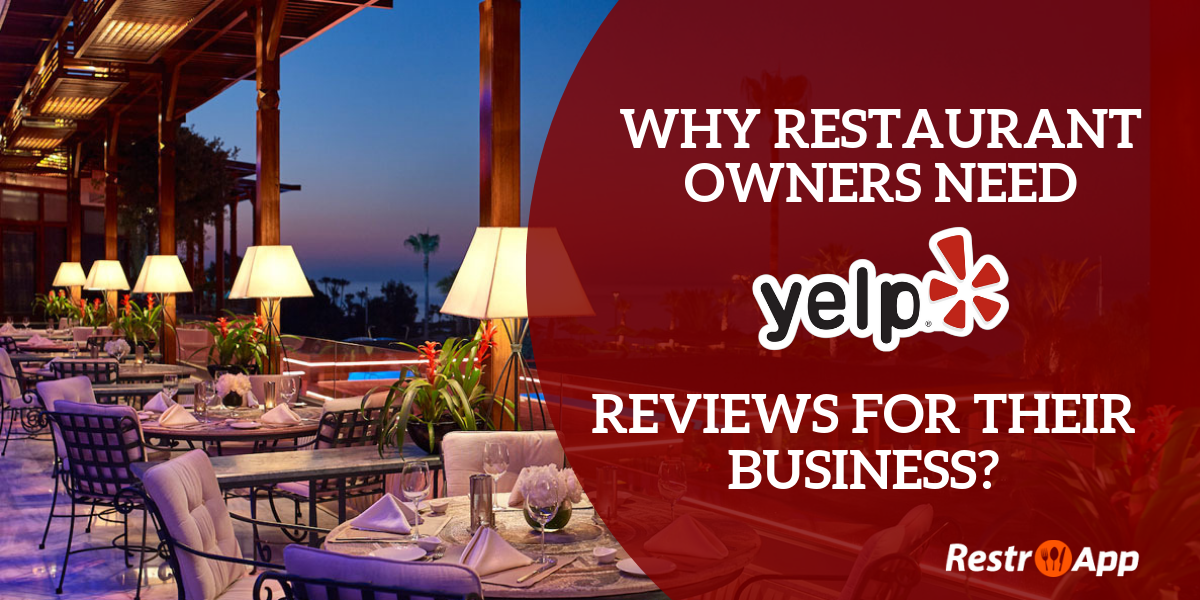 Restaurants mainly can't ignore Yelp Reviews!
There are more chances that people will come across your restaurant on Yelp than on your website. So, your restaurant needs to be in this space to attract a huge audience. Moreover, you can use this space to advertise your restaurant, to connect with customers and gain exposure. It is great for the businesses who don't want to spend much time on online marketing, they can simply create a business page on Yelp.
If you think that Yelp is merely about reviews then let me tell you, Yelp is a lot more than this. This platform has many benefits, but one needs to use it in a correct way.
Getting started on Yelp, just follow these points:
Firstly,  check if your business is already listed on Yelp. If it is, then you can claim the listing.
After your business gets verified, you need to update your page with accurate information like contact number, address, location, menu items, timings, and more.
You can also create a photo gallery for your restaurant with high-quality food and restaurant pictures.
You can optimize your page via SEO ( Search Engine Optimization)by adding keywords.

Moreover, through the Yelp analytics page, you can get access to reviewers' demographics and track visitors who visited your page.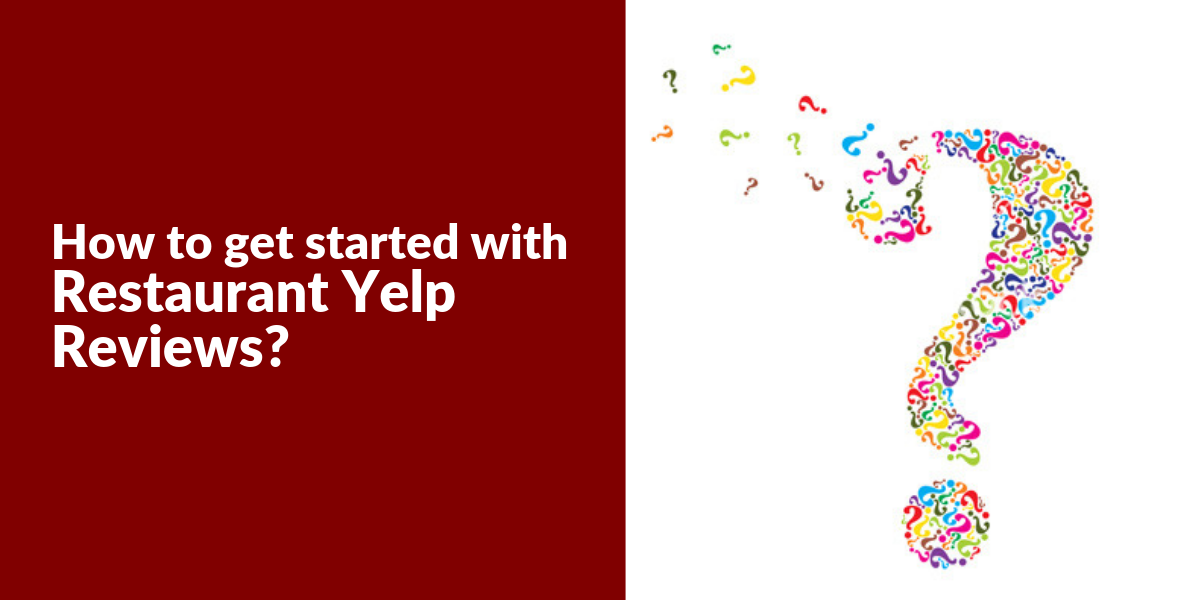 In this blog, we will tell you how you can use Yelp restaurant reviews and get the most out of it:
How to use Yelp Restaurant Reviews for your Business?
Post quality photos:
Yelp allows business owners to add photos to their company's profile. So, grab this opportunity to add quality images of your food and ambiance. These can entice people to visit your restaurant or try your mobile food ordering app. 
Moreover, you can hire a professional photographer who can click amazing pictures of your food, decor, and ambiance. Post these photos on your Yelp, and you will start noticing people engaging with you on a good level.
Promote special offers to the customers:
Yelp guides you and you can easily post or remove the offer on your business listing. Moreover, provide exclusive offers to your customers that don't get usually. Give exciting discount offers to the people who visit you on Yelp, this will boost your sales. 
It is seen that customers love to spend more money when they are offered discounts. It is a great way to attract customers and when they redeem the offer, they might write a good review about your restaurant. 
Take advantage of Yelp's reservation system:
If you provide reservation to your guests' overcall, then you should think about taking reservation on Yelp. You should utilize this opportunity as many of the Yelpers would love to book a reservation on the Yelp app, rather than on a call or your website. This way, you can encourage customers to choose you over competitors.
Value Customer Feedback:
As a restaurateur, you would love to give your customers the best service so that they keep coming back and shower you with positive reviews and 5-star ratings. There might be some instances when your customer point on missing points of your restaurant or leave a negative review. 
How to reply to negative comments?
Take negative reviews patiently and don't get defensive. For instance, some may point to your small portion or about the taste of a particular dish. 

You can keep the track of the notes that people points and try improving your services as per the feedback. 

Sometimes it's better to listen to constructive criticism as it can help you improve your business and serve your customers better. 

Yelp also provides an option to respond to negative comments privately, so that you can resolve the issue. This will help you to establish a good bond with your customer again. 

You can ask your customers to revise their Yelp reviews if they are happy with your answers. If this doesn't work, you can respond to the negative comments opening in a professional manner. 
Yelpers read both negative and positive reviews, so don't ignore the negative ones. Try answering and providing solutions to your customers, this will create an impression that you care for your customers.
Respond to Customer Feedback:
You should never ignore your customers' feedback and try responding to all of them. Thank the customer for visiting your restaurant, and handle negative reviews with care. Address their complaints and give them the necessary solution for the next time. 
You can also ask them to send you a direct message so that you can get into the root of the problem. This will make you appear compassionate towards your customers.
Take Advantage of Positive Reviews: 
Bring your best reviews in front of your potential customers through your website, so that more people can see what people think about your services. You can also re-post some of them on your Facebook or Twitter to gain exposure.
Study Competitors Profile:
Check your competitor's profiles with a good rating on Yelp and take some ideas to improve your own profile. 

Don't ignore competitors with a poor rating and negative reviews. 

Get little snoopy and see what negative their customers are saying about their services, and avoid those mistakes. 
Now, the questions arise is it worth to spend money on Yelp: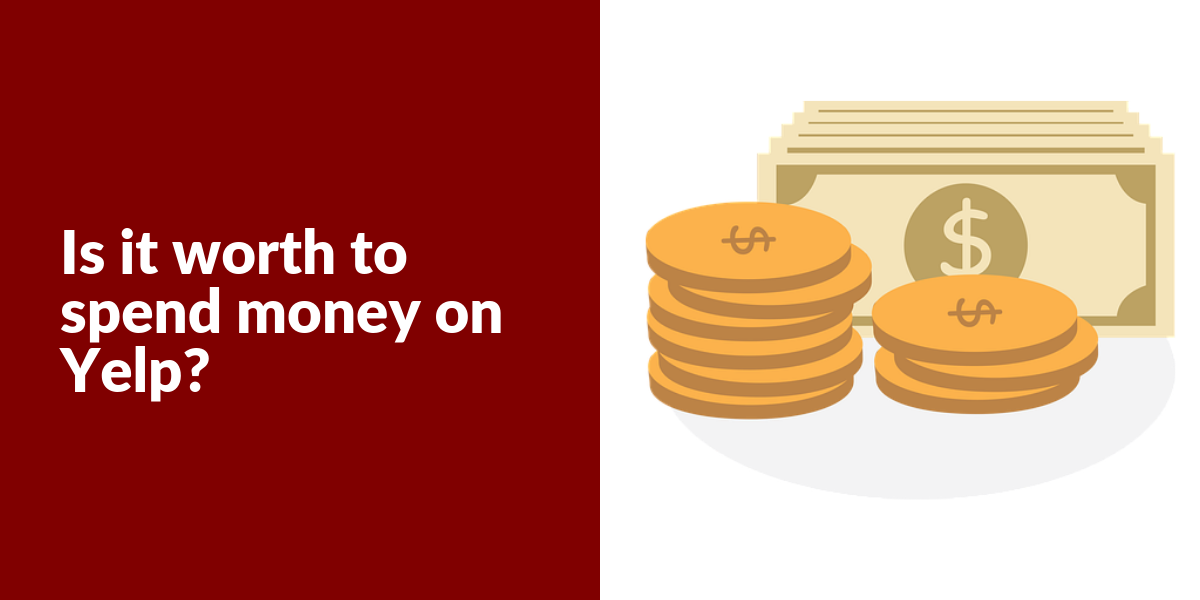 You can advertise your restaurant business in two ways on Yelp. The first one is, by creating local ads and then targeting the nearby people who are already looking for a restaurant. You can also run a Yelp deal and offer prepaid vouchers to your customers as a discount. 
Yes, advertising on Yelp will cost $350 minimum, and this will be much more expensive than online advertising. It has been seen that a single visit from a customer would earn hundreds of dollars If the customer gets satisfied, then a long-term relationship can be established. This way, restaurants can earn significant ROI ( Return on Investment ). 
With this information, you might have figured out ways to attract customers using Yelp. Yelp restaurant reviews can be beneficial for your business.
All you need to pay attention to Yelp restaurant reviews and utilize this platform in the right way. So, get on Yelp and discover this review platform yourself.
For any further queries about restaurant business, mobile app technology, integration, custom on-demand app solutions or anything else, just drop us a line at info@restroapp.com or visit RestroApp, we'd be happy to help!