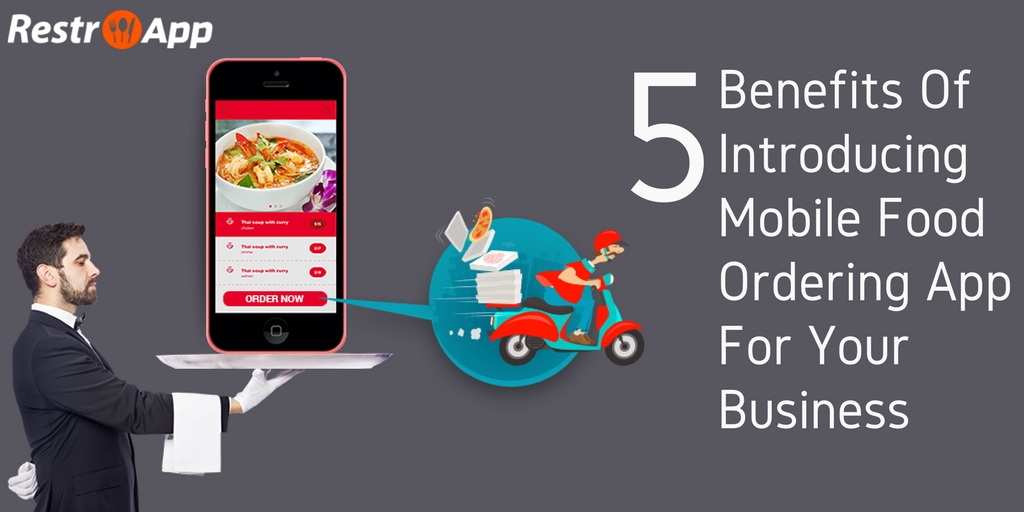 George Bernard Shaw's famous quote about food says, "There is no sincere love than the love of food." Imagine owning your lover in your pocket near your heart. Wow! This is how it feels when a food lover has ease of getting his favorite dishes at his doorstep with a Mobile Food Ordering App.
Awesome things happen within the mobile world these days. It's an accepted indisputable fact that nearly every business considers having a mobile app to spice up sales, increase awareness and show+reward loyalty to customers. The restaurant industry is not an exception. With lives getting simpler with mobile apps – everyone wants to churn up the business with getting one in one's digital kit.
For a Mobile Food Ordering System that works wonders for your restaurant – it should be a feature-rich app that is also easy to adopt – it shouldn't be a technological burden on you.
Mobile Food Ordering App from a Consumer standpoint
Everyone feels comfortable to order food with the entire menu right at fingertips, together with the items and dishes people otherwise are not much aware of
Ordering ahead on a personal device provides convenience throughout a busy day and permits selecting food on the go.
There's no additional waiting in line or obtaining reservations or places on hold.
Mobile Food Ordering App from Restaurants standpoint
Integrated loyalty programs guarantee customers keep returning.
They can handle a lot of orders using a mobile ordering app.
The mobile ordering app improves accuracy.
Customers pay more with food ordering apps than personally because they have more time to make a choice, the entire beautiful looking, picture-packed and descriptive menu is before them and they also order more in return of loyalty reward points.
They also refer apps to their friends paving way for referral business.
The operational costs lower down with more automation.
You as restaurant owners have an entire view of your business on a single system. Also, you can gauge ROI, performances, etc.
The food and restaurant business has used technology solutions to enhance their overall performance, productivity, quality, and customer satisfaction. Furthermore, having an online presence can be very beneficial for your restaurant business in many possible ways.
Here are the 5 Benefits of Mobile Food Ordering App you Can't Otherwise Think of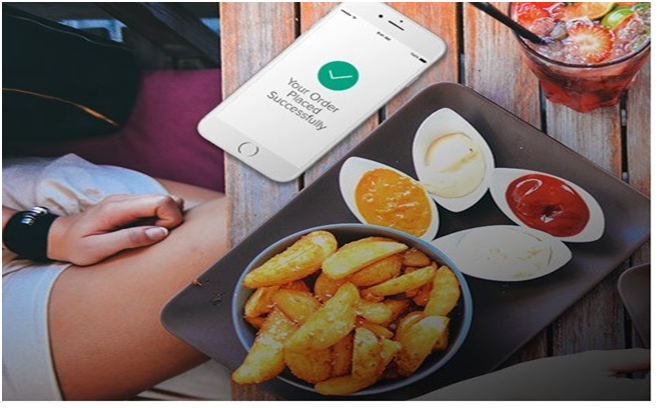 1. Location-based and Personalized Marketing
With location powered mobile app for your restaurant, you can hit your customer's phone with a personalized offer especially for that customer when he/she is around your restaurant. You can send beautiful, automated push notifications to people in your location's physical proximity to lure them into your restaurant during mealtime.
Location-based mobile ordering app not only sends push notifications about deals to prompt more purchases, but also makes sure that people know where they're going, don't get sidetracked into another restaurant while they're walking that last stretch to your restaurant's front door and start feeling great about your personalized approach and just-in-time deals and offers.
2. Increased Footfall, Interaction, and Trust
A Mobile Food Ordering App will not just augment your online sales but will also impact your overall sales. With increased reviews, online presence, and personalized approach, customers will relate more to your restaurant. They will be updated with all the new things and food ordering with a feature-packed app and will also get attracted to visit your restaurant. Being aware that they must wait for a table, customers can pre-book it through your mobile app. Also, by allowing your customers to use your mobile food ordering app to make a reservation without the worry of having to call in and contest with the growl of a restaurant's background noise, you make your customers feel pleasant.
3. More Social Listening, Reviews, and Brand Recognition & Engagement

With a good app, people start relating to your food and brand all the more. They mention your good food in a gathering at which they might have ordered or a celebration that they might have hosted at your premises.
People start tagging your restaurant and also instigate friends and family to download the app for good offers and a friendly interface and facilities. Feedback sharing also spreads like wildfire on social media and positive reviews on your page that talk about eateries in an area will double your sales within hours. The reason is nowadays, customers prefer to check the restaurant's overall rating and reviews on such websites or mobile apps whether they want to visit there or not. If you are rated well on a website, then there will be a chance that people can visit your restaurant at once!
Instagram lets your customers click a picture, tag your service and give you a free branding! Customers start becoming your brand ambassadors and your app surely becomes your brand's face.
4. Reduced Costs and Aligned Processes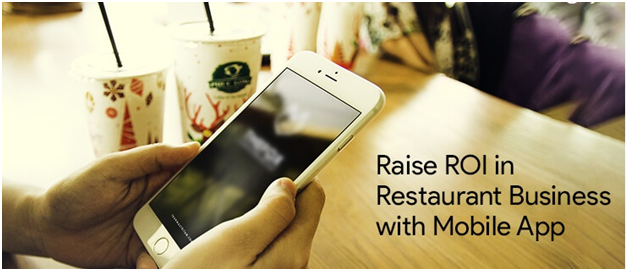 With the food ordering systems – people can access your menu on the go – your staff can concentrate on bettering the taste and introducing new dishes because most of your processes would be automated with a seamless and a cutting-edge online or a mobile food ordering system. There will be no scope of errors or listening mistakes. You will also save a lot of paper and printing costs with e-vouchers and invoices. With almost no errors, faster services and automated systems, not just your team's productivity will increase but you will also save on a lot of costs.
5. Deep Business View and a Clear hang on ROI
With every business function and system online, you will be able to track your business closely. Which dishes are performing high, what is the busiest time of the day, which is the busiest day of the week, which is a non-popular dish, what is attracting negative reviews and what is attracting positive – every detail of your business will be available. You will know the expenditures and the sales, the performances and the peak hours – everything clear and error-free.
All in all, these 5 benefits of introducing a mobile food ordering app to your customers will help your restaurant grow and generate more revenue. Wondering where can you find such a solution. Look no beyond.
RestroApp is a restaurant automation solution. It gives you a powerful food ordering app but will also strategize the whole digital journey for you – providing you a turnkey solution. Just drop us an email at info@restroapp.com to get in touch or ask questions.