According to the Toast 2016 Restaurant Technology Report, 79% of diners agree that restaurant based technologies enhance their dining experience. The compliance issue pertaining to supply chain management, operations, labor, and food safety is becoming cumbersome and hence in order to control operations and hedge profit margins and also give positive customer experience, it is important to use restaurant technology judiciously.
To stay competitive and relevant in the market and also to enjoy a larger share of the customer base, restaurants are investing in technologies that help them to engage and collaborate their back-end processes and services and also helps them in bringing down costs.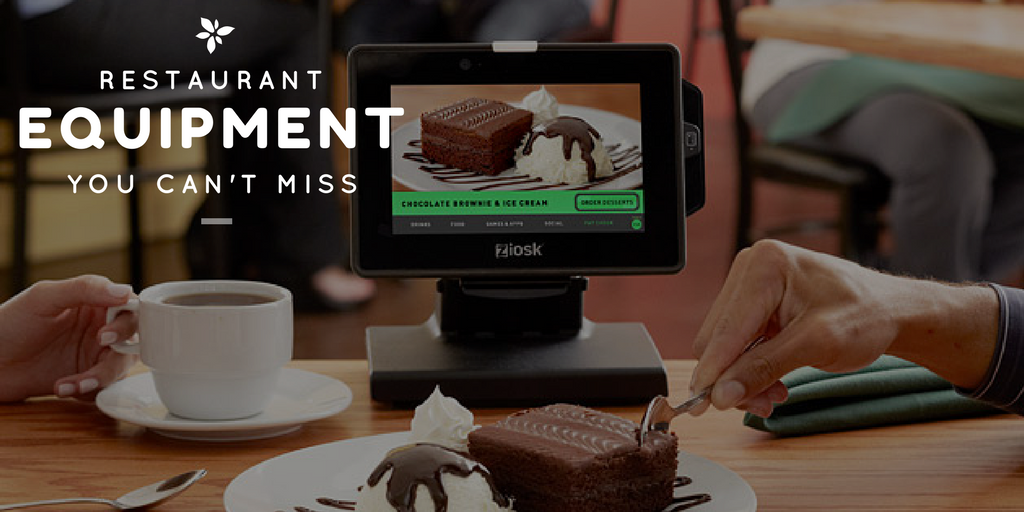 Restaurant equipment that your online food ordering app must have in order to enjoy the benefits:
1. Automate the food safety process, reduce food wastage & streamline the entire operations
Include food safety solution to deliver a better customer experience. Also, eliminate paper-based processes and automate it to enhance food safety level. With the right technology in place, you can gain complete visibility and control over your food safety standards and processes.
You can automate the safety procedures, monitor the operations, and process and optimize the cost. You can also do the periodic audits too. This will enable you to create a standardized process that will help you in managing and maintaining required compliance.
2. Simplify Payments
Pay at the table technology is gaining popularity among restaurants of numerous types and sizes. It helps in reducing the time and effort of the server in back and forth to the POS terminal.
From a customer point of view, it provides them a sense of security that their credit card or banking information is secured. And, under their control plus they have the choice to use the payment method of their preference like Apple Pay.
3. Optimize Kitchen Productivity
You can optimize your kitchen's productivity by implementing Kitchen Display or Assessment Systems (KDS/KAS). It enables your operators to make an informed decision on staffing, line optimization, and managing and setting customer expectation in terms of the service and quality.
The Kitchen Display System will provide you a comprehensive and customized data of all the activities that your staff does like the time the chefs take to close tickets on different days and times. This information will help you recognize your best performer and also the ones that require more training.
Based on this information you can set the customers expectation and best part is you can manage all the information and data using your restaurant mobile app. You can thus provide quick service to the customers and minimize food wastage due to miscommunication between the front-end and back-end staff.
4. Customer Attraction
You can attract customer without incurring much cost with the help of digital menu boards. It enables you to change menu items, prices, and also helps in promoting special events, today's specials, discounts and so on. It is green restaurant technologies that help in promotion and reduces the customers' perceived waiting time.
For chain restaurants, you can opt to have a centralized system where all the information is managed, updated and edited from the central unit. You can provide the controls to the individual restaurant where they can tailor the message, scheme, or information as per the taste and preference of the local audience.
Similarly, in your restaurant ordering app, you can opt for push notification which will help you to customize the message and launch campaign based on the selected target audience. Both of these are an effective way of customer attraction and retention.
5. Customer Loyalty Programs
Customer retention is always cheaper than customer acquisition. So, have an effective customer loyalty program for your restaurant in place. You can have an option of loyalty points, where the customer will accumulate points based on their billing amount every time they visit your restaurant, after reaching a certain limit they can redeem those points in the form of discount or cashback.
Similarly, you can also reward your customers for referring their friends or family members to your restaurant with some discounts or loyalty points. Additionally, you can encourage your customers and reward them for sharing snaps or images and experiences on their social media platforms or share a detailed review of the review platform to influence other prospects.
Thus, in order to streamline your business, lower wastage & enhanced customer experience you can use an online ordering app that has all of the above 5 restaurant equipment.
However, if you want to have a customized restaurant technology that will enable you to manage and maintain your front-end and back-end process or a specific process, you can any time reach out with your queries and concerns to the RestroApp team. Our dedicated team of developers works efficiently in giving your customers the best mobile experience of your restaurant. Just drop us a line at info@restroapp.com and we will reach out to you instantly.