If your restaurant serves fantastic food or boasts of serene ambiance, yet customers fail to visit, your marketing strategy needs reformulation. You may be missing some profitable prospects, since ever. Gone are the days when people searched the contact book to earmark restaurants; nowadays, we browse the internet for even the smallest piece of information.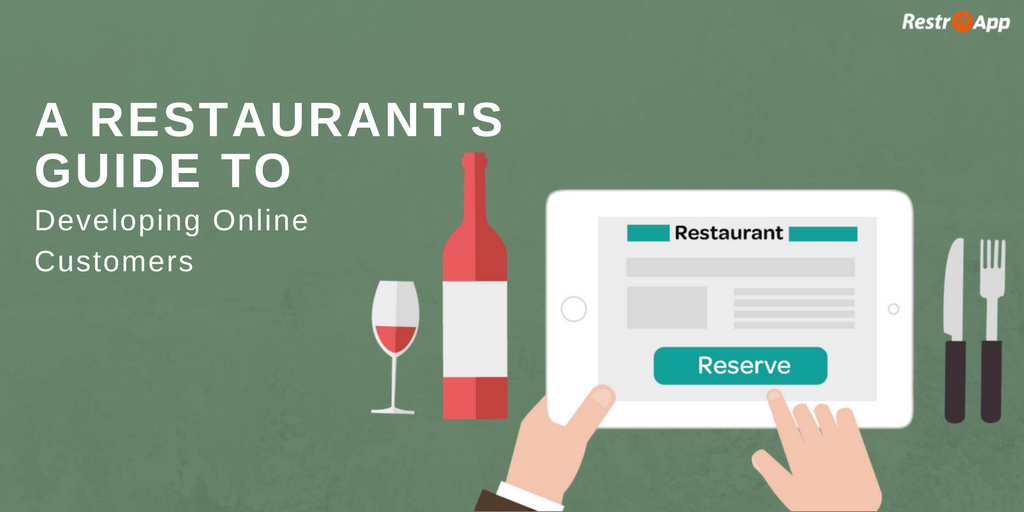 Instead of following the traditional way (specifying contact number and the address of the restaurant), the internet shares with you the contact number, address, the staff, gallery, hours today, reviews, recommendations, menu, and distance from your place. The contemporary search method enables its users to download the restaurant app. Customers prefer ordering from an app as it is efficient, less time taking, saves preferences as well as the address for future orders.
Are you on the internet?
All in all, as a restaurateur, the internet is your best bet to mark your presence among the large audience. A simple way to find out your visibility is by searching the list of restaurants in your area and checking if search engine lists you or not. You can do this by entering the keywords such as your city or town or a signature dish. There are two possibilities, you may appear in the search engine or you may not.
Ensure your visibility to large masses
Restaurateurs are keen on spending any sum of money to earn visibility among masses. It is essential to follow certain tactics, noteworthy of which is your presence on the web, to encourage people to take call-to-action, leading to sales.
1. Make a good website – Restaurant is a million-dollar business and deserves a good online presence through a user engaging, captivating WEBSITE for its audience. With a website, you get a direct link which you can share with prospective customers on various channels including social media website and other product suites. Your website is an epicenter that triggers call-to-action button; it should contain an interesting gallery, the delicious food, etc. Mobile-friendly websites are an added benefit as most of the website visitors will be using mobile phones to browse your website. But you need to ensure website has minimum complexity for an unsurpassed user engagement.
2. Trust the reviews – An individual will always trust on the reviews before having the firsthand experience. Ensure you have a list of all the review sites where customers can spot the reviews about your services. Major review apps and websites you can save are Foursquare, Yelp, TripAdvisor, Which?, Angie's List, Zomato, etc. These sites work on an unrivaled word of mouth strategy to market the services and products.
3. Expand your social circle – The increasing verve of reaching out to people across various platforms majorly assists in socializing your brand. Socializing with people will not only increase your circle, but it also escalates the search rankings. You can consider socializing as a digital marketing strategy that positive financial impacts in the long-term. According to the social media stats, one of the most popular social platforms the Facebook has rocketed its graph to 1 Billion users. That wide stretch can help you get a substantial number of customers for your restaurants.
4. Time for a campaign – Design a campaign to showcase your signature products or a brand new dish you have recently launched to the prospective customers. You can also exhibit various dishes your restaurant serves and those you find in the preference of the customers. You can also list the recipe you take pride in and that can potentially become your restaurant's signature dish.
5. Develop an app – An interesting stats reveal that more than 50% users utilize mobile applications to order products/services. It is, thus, essential for all restaurateurs to have an app to familiarize with the latest trends of marketing and maintain visibility among its prospective customers. Your app would proffer numerous benefits including instant customer support, enhanced services by the restaurant staff, and more customers by introducing various deals and offers, strengthened connectivity of customers and higher brand visibility.
Now that you understand how important it is to have a digital identity in the ever-evolving and expanding online space, you definitely got to make a move from the traditional ways. To survive in the long run, you have to have an online identity.
If you have any questions or you need help with taking your restaurant business online or optimizing your online space for better visibility and higher revenue, you are reading the right thing. We, at RestroApp, are a Restaurant Special Technology Force, which helps restaurant businesses like yours to stay at the edge and win in the digital arena. Just drop us a line at info@restroapp.com and we can work wonders for you!