Times have changed, and so have changed the way businesses are carried out.  We live in a more connected world now – a world where everything is made available at your doorstep –thanks to eCommerce and the smartphone revolution. This revolution has had an impact on almost all businesses, and food business is no different.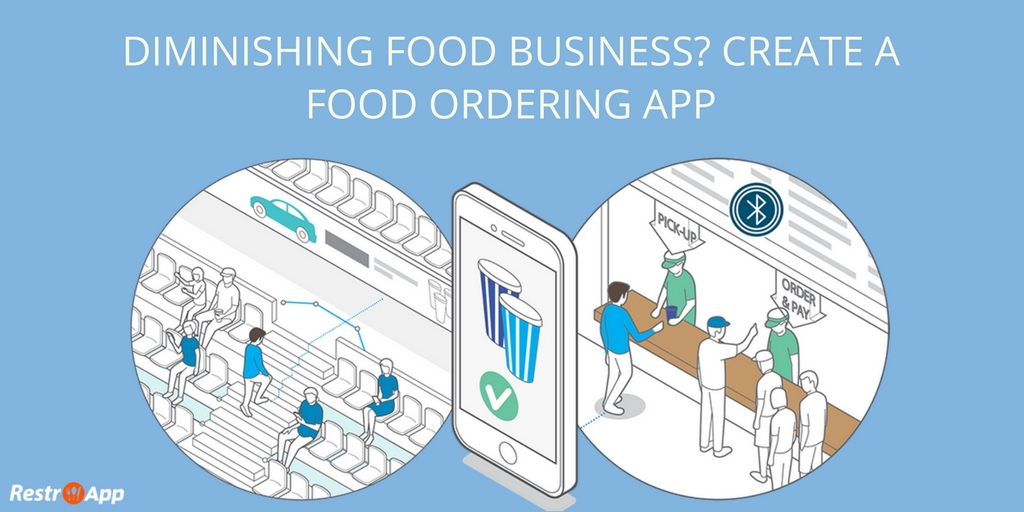 In one of the articles published on Business Insider, it was quoted that food ordering will account for a 10% share of the total revenue made by quick-service restaurants like Starbucks and Pizza Hut by 2020. This makes food ordering a whopping $38 billion industry!
Looking at these numbers, the alarm bells must start to ring if you run a food business. But, the solution to this problem does not lie in panicking, rather in finding a solution for it. Your business might not be as huge as these names; yet, you need to create a food ordering app for your business to ensure that you don't lag behind in the competition.
If you are still unsure as to whether you must create a food ordering app for your restaurant business or not, then here are some solid reasons that will help you make the decision:
1. Capture a bigger share of the pie
Like already mentioned, people are going mobile! With more than 44% of the global population having access to smartphones by the end of 2017, you need to have your business on mobile to capture a bigger share of the pie. Another statistical analysis that will paint a clearer picture for you here is about the coffee giant Starbucks. You might be amazed to know, but it made 10% of their annual sales via mobile transactions, which accounts to be $1.6 billion. So time to quadruple your sales and give your business a booster by having a food ordering mobile app for your restaurant or food business.
2. A more convenient option for the customers
Having a mobile app gives customers a more convenient option to reach out to your business and place orders. In fact, convenience is ranked the number 1 reason behind users ordering food via mobile apps. As the saying goes, a happy customer means a happy business. If you are offering convenience to the customers, you are surely going to win their heart and earn their loyalty.
3. Great for marketing
A great thing about having a mobile app for your restaurant is that you can use it as a great tool for promotions and marketing. For instance, you can offer location-based deals and offerings. Or, use push notifications to constantly remind the users about the latest offers and events that are happening at your restaurant. There's so much that you can do!
4. Get more cash flowing in!
Last, but not least, the thing you can expect to experience when you create a food ordering app for your restaurant experiences the rise in revenues. The numbers are really huge when we talk about businesses capturing a bigger share using mobile apps. According to Food Tech Connect, close to 35% of the users prefer to place their food orders via mobile. So are you ready for that plunge and take your business from doom to boom?
You can see that the reasons are plenty for you to create a food ordering app for your restaurant. Not only is it a must to keep your pace up with the competition, but is also imperative to take your business to the next level as well.
If you are looking for a reliable partner who can help you create an effective and efficient mobile app for your restaurant, then we, at RestroApp, can be your best friend. Drop us a line at info@restroapp.com or give us a call at +91-7508844938 and we will help you out instantly!