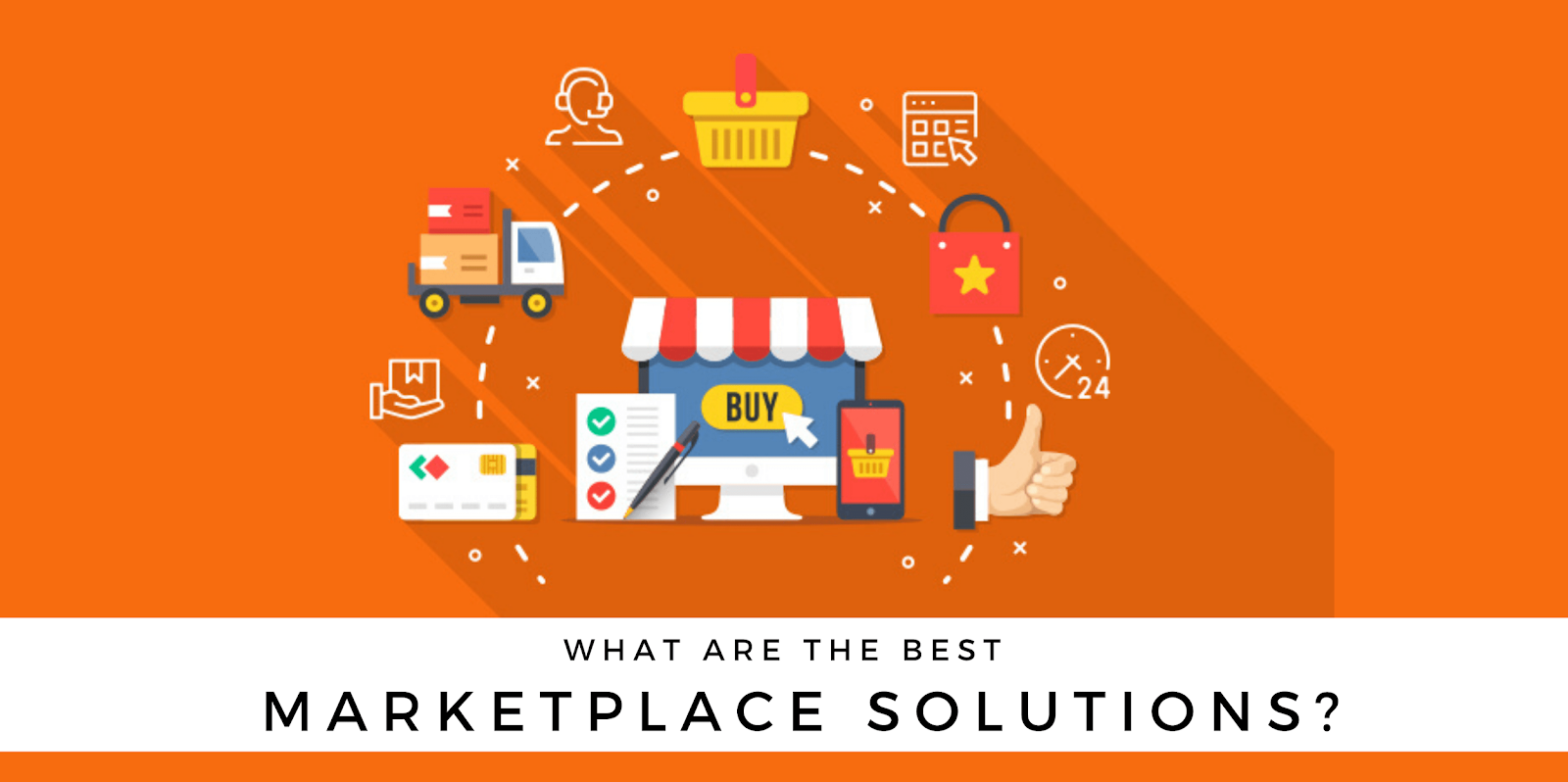 Who does not want to build an online marketplace to earn profits? Everyone wants to build it, right? One such marketplace is the food delivery app for the business. The online food ordering marketplace has been a promising business venture for startup entrepreneurs. There are a number of food ordering startups such as Zomato, Swiggy, Eat24, Grubhub which is evidence for it. 
The online food ordering marketplace is a centralized hub where all restaurants and other food outlets are listed. You earn through a commission basis but, before that, you have to plan your business model.
Here in this blog, we have mentioned step by step success formula to build your food delivery business. 
Why should you choose an online food ordering marketplace?
Food is an important aspect of everybody's life. Nowadays, people don't have enough time to go to a restaurant and eat. Instead, they prefer an online food ordering system. This system gives them comfort to enjoy the food at home.
A question may raise why third party aggregators and not restaurants own ordering and delivery service? It's easier for customers to visit a single marketplace website and explore all the restaurants with more options. They can even search as per the cuisines they want and which are available in the area. So the scope of the marketplace is widening from the customer, restaurant owner, and delivery side.
Different types of food ordering apps that you can build:
Before starting your online food delivery business, one thing to look out for is what type of food delivery business you want to create. Here are some of the apps that you can build for your food delivery business. 
Order focused food delivery app
The workflow of this food delivery app model is very simple. It works as an intermediate between customers and local restaurants. Customers can browse through your app to find different restaurants and if they figure out their favorite restaurant they can place an order. 

In this business model, a restaurant is responsible for delivering an order to the customer. 

Once an order is placed, the

food delivery app

then passes the order to the restaurant. After that restaurant's logistics team will take care of the delivery.

The app owner usually charges a fixed amount of money from restaurants for each order. This can be a profitable business and also not much funding is required to start.
Order + Logistics focused food delivery app
This is the most profitable food delivery business. In today's time, building a marketplace of this type of food delivery business will gain much more profits than the rest of the others. 

The main goal of order + logistics-focused food delivery apps is to offer food delivery services from restaurants that don't have their own delivery system. 

Customers can browse the app, order from the specific restaurant and get the food delivered. 

That means, logistics-focused apps don't only handle the order from the customers, but they also handle the delivery system.

As far as the delivery costs are concerned, most logistics-focused food delivery startups charge a delivery fee to the customers to cover the delivery costs.
Restaurant app
This type of food delivery app can be built if you are having your own restaurant.  It is only suited for restaurant owners who've their own delivery system and want to expand their business through a mobile app. 

In the restaurant-specific app, customers look at the restaurant menu, place an order, and the restaurant delivers the food at customers' doorstep.

So, if you don't own a restaurant, this model is not for you.
Must-have Features in your app to build a successful marketplace –
Listing of maximum restaurants
There are already dozens of food delivery apps in the market which are well-known among the people. And in order to compete with them and make money, The foremost thing you have to do is to add as many restaurants as possible in your restaurant partner list. 
Most restaurants love to partner with multiple food delivery services to earn more profits as they will receive more and more orders. So, convincing restaurants won't be a big deal. But, you will have to market your app to reach the maximum audience so that many people can sign up for your app. You can also give them an introductory offer to woo them to signup and order from your app.
Your app should always include a unique feature that customers want and if possible it should differentiate from the competitors. One unique feature that you can incorporate in your food delivery app is the order scheduling facility.
Using this option, customers can just set the delivery time as per their convenience and order the food for the entire week. 
This is the most mandatory feature the food delivery app should have. As every industry is going digital now, your app should also integrate with different payment options. So, integrate credit cards, debit cards, and popular wallets to your app for faster payments. 
Types of apps required to start a food delivery business
The customer-side app is for end-users of your food delivery startup. In this app, customers can see different restaurants and their menu items and easily place an order by paying online. They can also give their review for the food as well as service.
However, in order to make your app popular among users, you need to provide important features –
Login/Signup

In-app payment

Search restaurant 

Order tracking

Loyalty program

Repeat order
This app is required if you are developing an order+logistics focused food delivery app. In this, picking up the food from the restaurant and delivering it to the customer's location, delivery agents app is required to track order pickup, customer address, restaurant address, driver route, food delivery to the customer, time tracking, etc.
The app should include features like
Login

Order status

Earning history
The last app that is for restaurants is similar to customers & delivery agents. All restaurants will need to go through the same registration process in order to list their dishes on the app.
Restaurant app should include features like
Admin panel

Accept/Reject orders

Receive payments

Cross interface communication
The only difference is, rather than a mobile app, it is better to build a web app to manage the orders. 
How will you monetize and scale the food delivery business?
Having so much competition in the food industry, online food delivery seems very promising. Know the sources of revenue of the food delivery platforms and learn how the food delivery marketplace solution monetize the business.
The commission model of making money is very profitable. The commission model charges a small percentage of total order price from the restaurants, which is a good way to make money. 
Surcharge during peak hours
This monetization option involves a delivery surcharge (just like Uber) that increases prices during peak hours. In case of heavy traffic or rainy season when there is heavy rainfall in a certain area, the majority of the food delivery apps use this method to generate more profits.
For example, during peak hours, you can limit restaurants and locations and charge extra fees to make them available.
Another way to earn is through advertisement, which is a favorite way among top food delivery apps to make money.
In this model, you can offer restaurants to be on top of a fixed amount of monthly fees. In fact, this model has proven to be the most effective one for Swiggy, a popular food delivery startup that is earning millions through this. 
This model can only work if you are going for the order+logistics focused food ordering app development. Taking every possible thing into consideration, you can earn a fair amount of money from delivery fees.
This delivery fee can be either a flat fee that you charge for each order delivery or a small percentage of the total order price.
Wrapping Up
The food delivery business is highly profitable but one should look out for every model you plan. Customer satisfaction and retention should be your priority. 
Are you ready to join the bandwagon of online food delivery business then we can get you on board. Get in touch with us at info@restroapp.com.