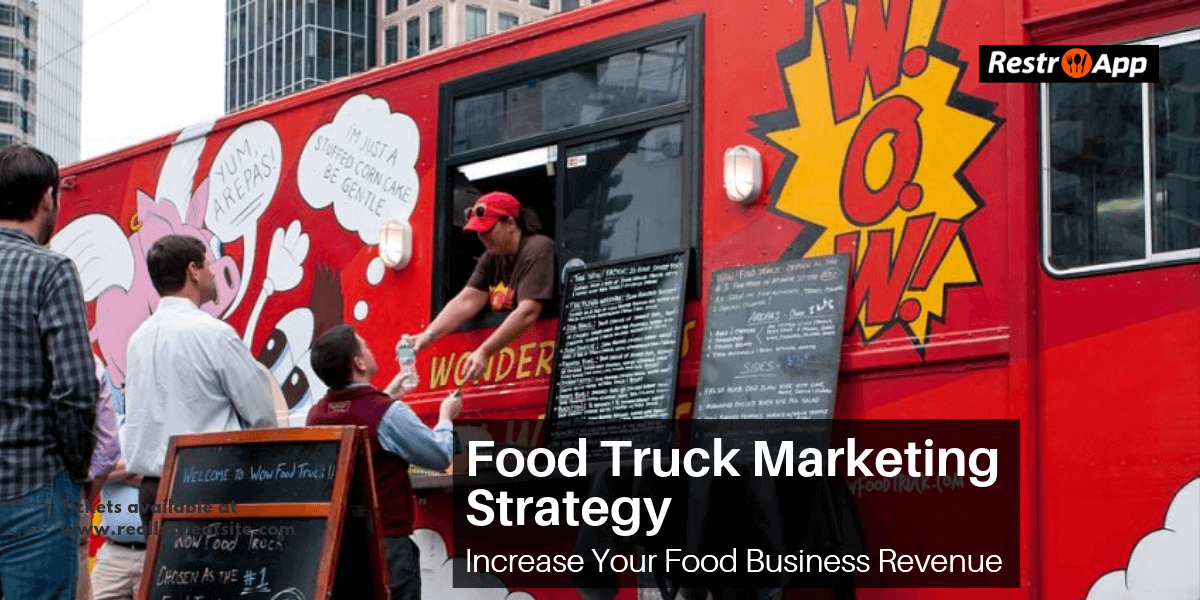 People love having mobile cuisines, this trend has been on the rise between 2008 and 2014 and still goes on. It accounted for a revenue of 12.4%. Having your food truck can earn you great profit as it is a profitable food truck business plan. It can get you $500,000 per year by investing $40,000. Getting a truck and offering a few of your favorites is not enough for a food truck business as it leads to nowhere. 
However, you need to equip your food truck and need to try good food truck marketing strategies, and you are good to go. If you have decided to start your food truck, now is the right time.
Here in this blog, we have highlighted some food truck marketing strategies, that will help you reap more profits, and attract a good amount of crowd:
 1. Think of a solid concept:
Come up with a different concept to attract people. A strong concept will help to earn the publicity which you need to grow your food truck business. When people start talking more about your business, you can generate more conversions.
If you are an established business, then your food truck should be designed well, have a unique name, unique offering, and a good logo.
 2. Offer something unique:
If your town is serving hotdogs, then you should not be selling those. Think of some other popular cuisine in your city and sell that. Going against the ordinary will help you make more money and get more customers, who will be interested in trying different cuisines.
Apart from this, you need to find a specific niche for your food truck, where others are not operating. Search for a location that is easily accessible and has ample parking space to increase your food truck sales. You need to dig deep down and do market research, see what's missing in the market and what you can offer.
 3. Mobile ordering and online payment option: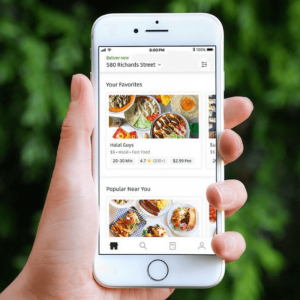 People search for various eating options on their smartphones via food ordering apps, so you need to be visible on these apps. Make sure your food truck is listed on the popular online food ordering apps in your area so that people can easily find you.
You can also create a mobile food ordering app for your food truck, and offer online ordering and safe payment options. Today people look for mobile payment, and mobile ordering has become a trend. If you want to increase your customers, you need to provide them both, so that they don't look for another place. Moreover, make your website mobile-friendly and offer online ordering.
 4. Offer delivery:
It is a great way to increase your food truck sales. 61% of millennials admitted that takeaway and delivery options impact their restaurant choice, and 74 % prefer to order from a table service restaurant. So, you can partner with third-party mobile food delivery apps like Zomato, GrubHub, or you provide your own-in house delivery option.
 5. Introduce seasonal item in your menu:
People get bored with the same stuff, they are always looking out for new eating options. You can add new seasonal items to your menu to bring more customers to your food truck.
Moreover, you can try farm-table-spin, a trend which has grown over the past few years and treats your customers with different seasonal items. This is one of the best food truck marketing strategies to attract a huge crowd. It has been seen that 59 % of customers are more likely to purchase a menu item titled "seasonal".
 6. Enhance your social media presence:
We cannot ignore social media marketing for restaurant businesses these days as it has become so influential. People search almost everything on the net and are available mostly on various social platforms. So, to reach your target audience and market your food business, you need to be there.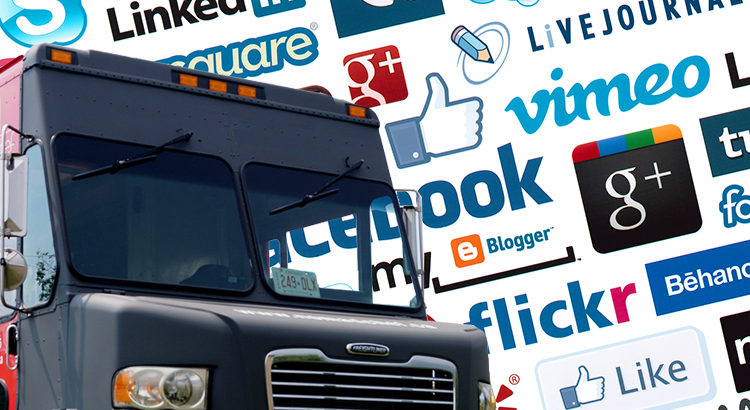 Integrate a social media marketing strategy to your food business. Start creating a Facebook page and a Twitter account and share your location, so that people can reach you. Also, offer discounts, exclusive coupons and add quality food pictures on your account. Further, you can conduct polls or ask questions related to your services. This will make you popular and help you to establish a good bond with your customers.
 7. Yelp reviews:
Yelp plays an important role in your food business. Positive Yelp reviews can earn you good mobile food business. People go through yelp reviews to choose a better restaurant to dine in.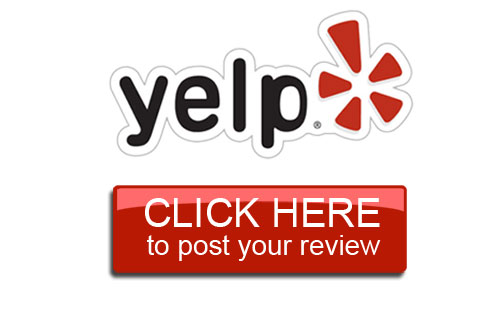 As a food truck owner, you need to set up a yelp account, where you can add your photos, timings, menu items, prices, locations and more about your food truck. Remember to thank customers for positive reviews but, don't stress about negative reviews, instead politely answer your customer query as this will build their trust in your services.
 8. Get on Instagram:
Instagram is the most popular social platform, and you need to have a strong presence on Instagram to attract millennials. Promote your food truck business with good visual content on Instagram.
Use Instagram to your fullest and upload great food pics, truck pics, and your top dishes pictures.
 9. Cater to weddings and parties:
Many food trucks offer catering services to corporate events, weddings, and parties. You can also offer something interesting to your guest by providing catering service at weddings or special events.
Customers found appealing to have something interesting on their plates such as food truck food. It is a cost-effective method to cut down on food costs, so many will look forward to hiring you and this way you will get a lot of publicity. Before getting started doing a lot of research about the local laws and your market. Also, figure out what event you want to target and dishes you want to serve.
 10. Attend local festivals:
Festival is a time when many people gather and celebrate. Why not, you be the reason for their rejoicing. Take your truck on the road and serve the hungry diners with your special dishes.
Attend local festivals is a great way to get exposure among the locals and maximize your visibility. Don't just bang at any festival, select the one which can bring you money. Also, you may need to pay a fee to sell your stuff at a festival.
 11. Increase your efficiency and speed:
People don't expect from you long waiting for hours and queues. What they want is seamless and fast service, so give them one. Invest in a good POS system for your food truck business which can seamlessly handle your daily operations such as :
Billing: A POS system with Bluetooth printing can help you generate invoices rapidly no matter where you are. 
Real-time reporting:

With this, you can analyze reports and track your food truck performance from any place.

Mobile ordering:

With the POS system, you can track the order when it is on the move.
Apart from this, you will be able to carry a lot more, all you need is an efficient staff and right system placed.
These food truck marketing strategies will help you run your food truck business successfully and will quench the hunger of your food lovers. So, keep your food truck wheels moving as long as they can go.