An essential factor of the restaurant business is a customer management, which is measured with customer engagement. Where competition is high, and one wants to improve upon the food delivery services, it becomes extremely crucial to retaining customers. One primary step of customer engagement is getting feedbacks and reviews.
Feedbacks act as a tool through which customers feel that they have importance and value. If you are planning to manage reviews, here we can say a restaurant feedback system plays a vital role.
For an enhanced takeaway home delivery system, one needs to rectify their shortcomings, and that is possible only by analysis of genuine feedback from customers.
What is customer feedback?
Feedback refers to information, which comes directly from the customers about the satisfaction or dissatisfaction regarding the overall experience they had with a business, product or service. In other words, it is all the data produced by consumers/buyers of a certain product or service.
This data comes in many forms e.g., text or speech and through various channels.
Plus, feedbacks help customers to find the best services. If your service has more positive feed-backs, that means your product will get the customer preferences.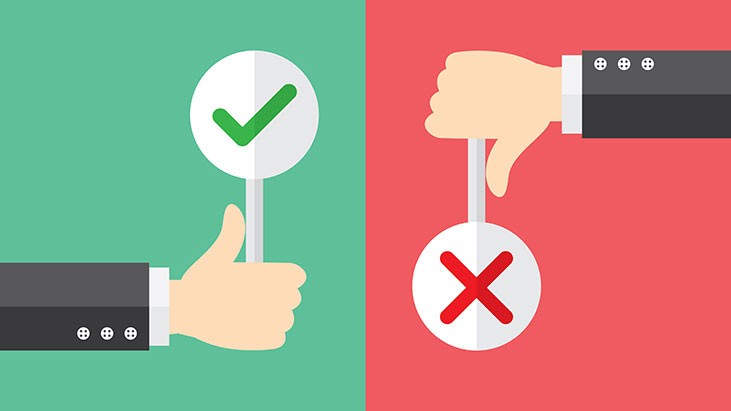 Why your Food Delivery Business Needs a Feedback System?
A restaurant management system with an integrated restaurant feedback system can act as a powerful medium to collect customer's data and feedback. If you are running a food delivery business a feedback system can help you in many ways.
In today's date, the digital medium is the most powerful way to communicate, update, and collect data. It is like an on-the-go review, which hardly takes minutes to be filled, but when appropriately addressed affects the business profoundly.
Related Post: The Future of Online Food Ordering by Restaurant App
How you Can Improve your Online Food Delivery Service with a Feedback System?
Customer feedback is essential to supervisors and decision-makers. It provides market insights that can help them to improve the customer experience and their brand's performance.
Traditionally, restaurants used to request customers to fill feedback cards at the end of meals. Today, when a customer orders food online uses the website or the mobile app, a pop-up window asking for feedback works the best to improve customer engagement.
Ways to improve online food delivery service with restaurant feedback system:
1. Positive reviews about the restaurant
When users surf the various menus of your restaurant for home delivery, they also look for accurate reports. If your restaurant doesn't have any online reviews, people may not think about visiting your restaurant at all. No matter the size of your restaurant, having no online presence and reviews can be just as detrimental to your restaurant as having negative reviews.  So, you need to get genuine and positive reviews on the website, which will help you to increase the credibility factor of your restaurant.
According to a survey by Dimensional Research, 90% of customers say online reviews influence their buying decisions. Positive feedback indicates that a restaurant offers impressive customer service, an excellent atmosphere, and top-quality food.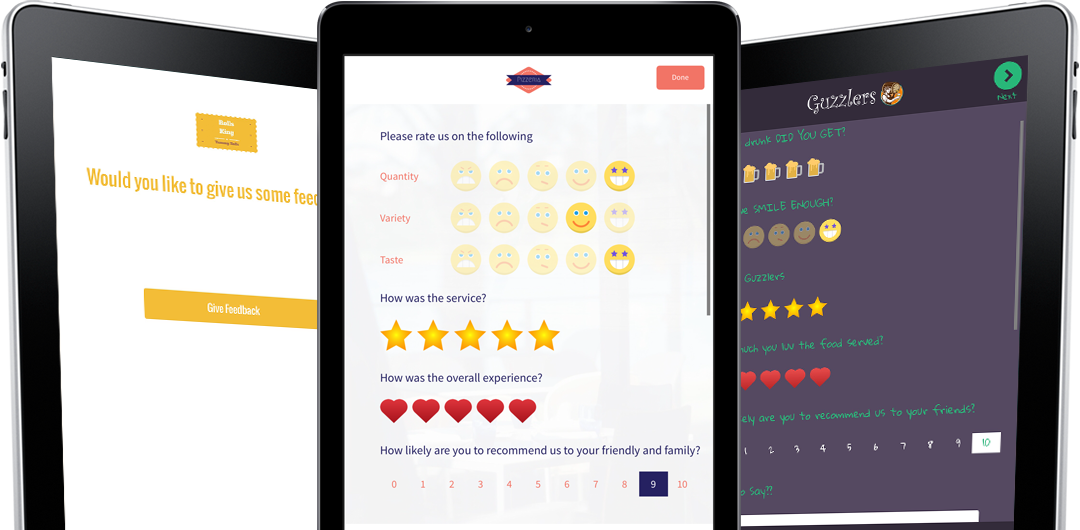 2. Signature dish
A signature dish or a service helps one stand out from the crowd. These are just unique to one restaurant only. It helps one get features on social media like Instagram. The beauty of these signature dishes is such that people not only love ordering them over and over again but also makes every effort to share the news. For this, one must, however, make something different for doing these positive reviews, which can, in turn, help in the promotion of the restaurant.
3. Market positive reviews
There is no shame in asking for positive reviews from your customers. Every restaurant in-fact must take feedbacks and also promote those positive reviews for the betterment of the restaurant. Train your employees to ask customers for good reviews are a must. But one must never be too pushy about it.
A local consumer review survey in 2014 by BrightLocal revealed an interesting insight into the growing importance of online reviews and their results. The research showed 88% of consumers trust online reviews as much as personal recommendations in their purchasing decisions.
4. Utilize Reviews
The good delivery feedbacks obtained using the online feedback system in the mobile restaurant app can be leveraged for great online marketing. If using a website, you can display them on the site. Customer interviews and experiences can also be presented in blog posts and promoted. People enjoy watching other people's experiences before opting for a particular product.
Related Post: Keep Your Customers Hungry With Loyalty Programs
5. Improve your social media strategy
Social media channels like Facebook, Instagram, Twitter, Pinterest are great promotion outlets for your restaurant brand. Once you're comfortable with the concept of social media, you can start your restaurant's promotions by creating a page of your restaurant. Where you can share your upcoming events, share photos, offers, etc. You can also ask your customers to add a review regarding the services.
6. Handle bad reviews
Let's face it: bad reviews are tough to handle for any business! They can take the potential number of customers away from your restaurant and make your existing customers question whether they want to visit again. If your restaurant gets a negative review, remember that you can't control every customer experience, mistake, or circumstance.
Check negative reviews by highlighting more positive reviews from your other customers. Furthermore, a negative review can be used as an insight. This will tell you to care about your customers and will improve your customer service and experience.
Such a reliable restaurant feedback system helps review customer's complete orders and feedback history. Which in turn, helps understand what customers want. It also helps to analyze whether the needs of the customer are genuine or not.
Or he or she is someone who likes to promote cynical about things. Reports generated based on these customer feedbacks and orders help track what the satisfaction level of the various menus is.
On the other hand, as a restaurateur, if you are planning to start an online food ordering system or confused about the concept of restaurant online ordering process; contact at RestroApp to expand your restaurant business with your own restaurant mobile app.