Everything you should know for developing a restaurant finder app like Zomato is here!
Today, people love to dine out or order online to enjoy their favorite cuisine with their special ones. Based on the restaurant industry trends, food aggregator model will be definitely on the rise. Therefore, now is the right time to enter the industry with a restaurant finder app like Zomato.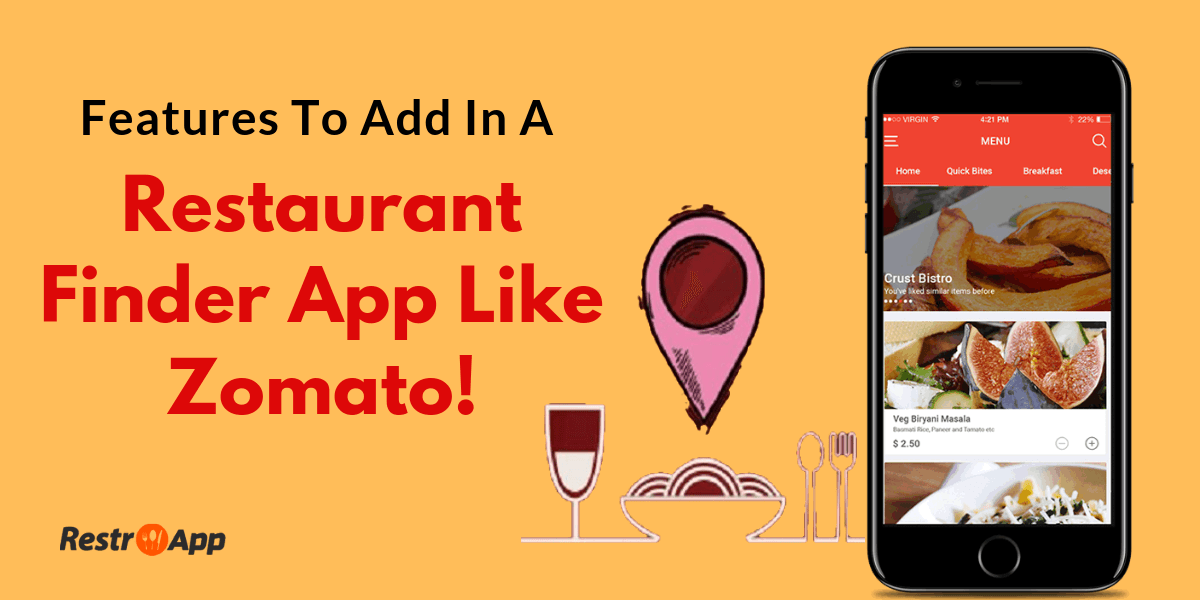 As the name indicates, a restaurant finder app is designed to help people locate restaurants around them. One can search restaurants via the address or zip code. Users can easily browse through restaurant cuisines, ratings, reviews, pictures, opening & closing hours, contact and menu.
There are many successful Zomato app clones available in the market, therefore, it won't be much hassle. But if you are planning to create a custom food ordering app like Zomato, consider the following points!
Features of Zomato Clone App: 
1. Sign Up:
Like Zomato, you can also simplify your sign up process via social media integration. This way, you can gather information about your customers from their social networks and deliver offers as per their behavior.
You can also opt for the "Sign up Later" option so that users don't leave the app. Let them explore your app and sign up later.
2. User Profile:
Create a unique profile for each user, so that they can view their favorite dishes, restaurants, interact with friends and look for new discounts and coupons.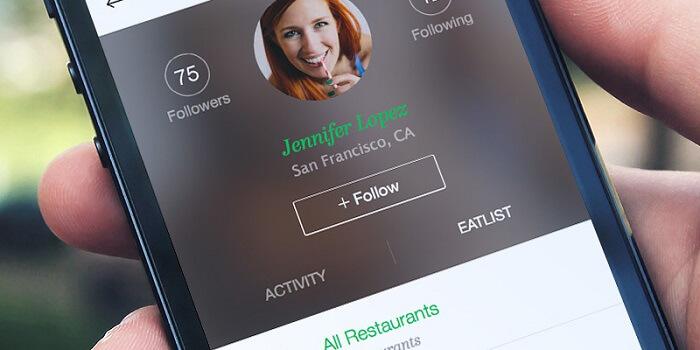 3. Search Filter:
The customer won't go through single restaurant details to choose the best. Instead, they will lookout for a better option using the search feature. So, provide a filter to your customers so that they can search for a place on the basis of location, cost, timings, payment, cuisines and so on.
4. Restaurant Menu and Information:
Restaurants must have a complete profile, including details like address, working hours, cuisines, photos, cost, menu items, call button, etc.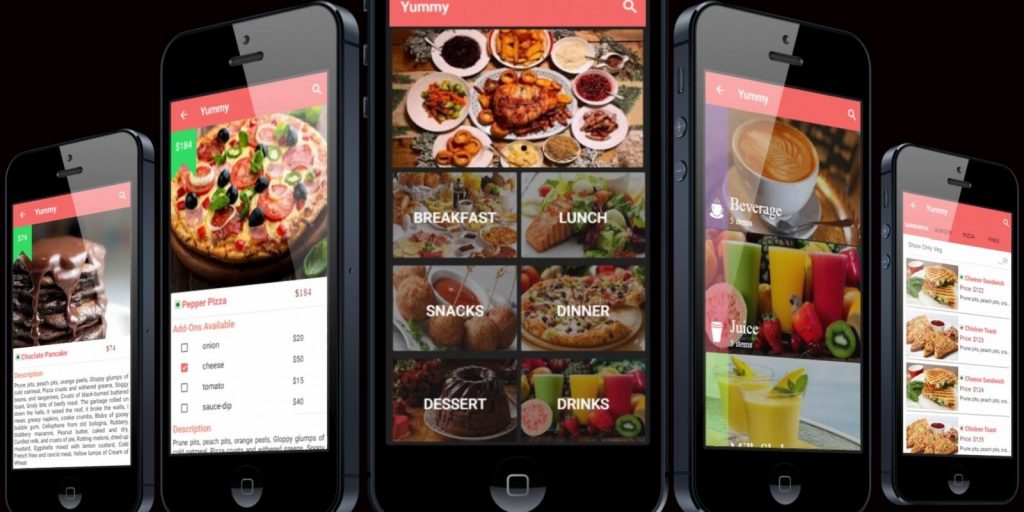 Three Different Ways to Showcase Restaurant Menu:
Scanned Menu:

The restaurants scanned menus can be added to their gallery.

Text-List:

 

This type of menu comprises names, descriptions, and prices of the dishes.

Interactive Menu Screen: 

It will take more money and time to create such a menu. This type of menu includes categories and food items photos. Users can select a dish and find relevant information about the same.
5. Delivery Tracking Option:
It is necessary to include a delivery tracking option in your restaurant app. You can also add a call feature within your food ordering app so that a user can make an inquiry. Moreover, the user experience can be enhanced by adding real-time in-app tracking feature.
6. Table Booking:
This is another interesting feature for your customers; with this, they can book their table.
Add a separate booking screen & allow customers to choose a date, time and number of persons. Or as per the above information, users should be able to see the floor map of the restaurant and decide the table they want from a single tap.
7. Checkout & Payment
Make sure the payment process is secure, fast and easy.
Let users view the final cost at the checkout including all the taxes and other expenses.

Add delete and Add function to edit the items in the cart.

"Fast Pay" option that allows users to link their card to their profile without verification.
8. Special Offers:
People love getting special discounts and offers. Include special offers and discounts, coupons on your home screen. This will drive more users to your app.
9. Push Notifications
With push notifications, you can notify your customers about ongoing offers, hot deals and many more. Not only this, you can interact with specific groups of users like informing Italian lovers where they can get good deals around them.  So, make sure to include these primary features while creating an app like Zomato.
Need our help to create a restaurant finder app like Zomato? Get in touch with us or drop your line of requirements at info@restroapp.com & our team will get in touch with you shortly.