Running a restaurant business successfully has always been a tough challenge. It is so tough that more than 60% of the restaurant gets shut down within first three years of their inception. The number goes up to 75% over the course of five years. This might give you a clear indication of how difficult it is to survive in the breakneck competition that exists in today's market.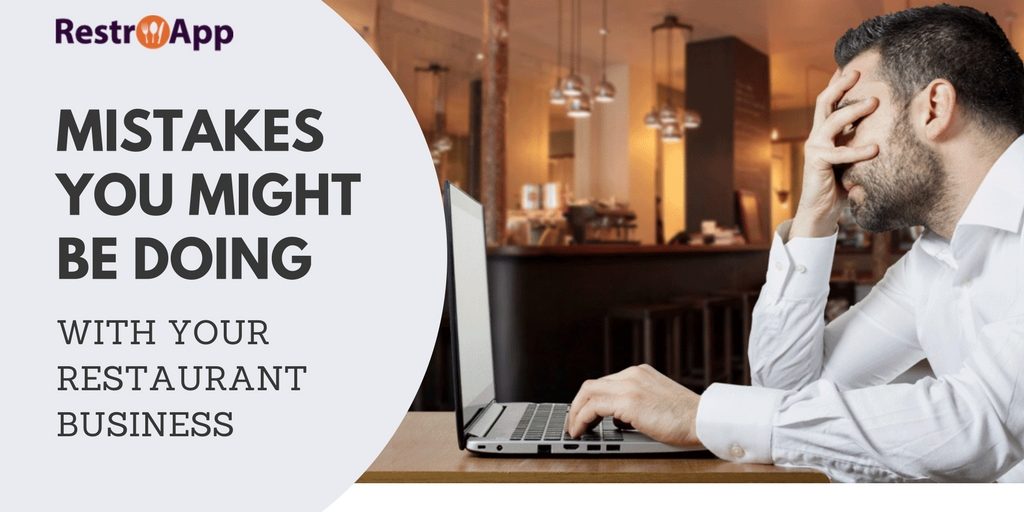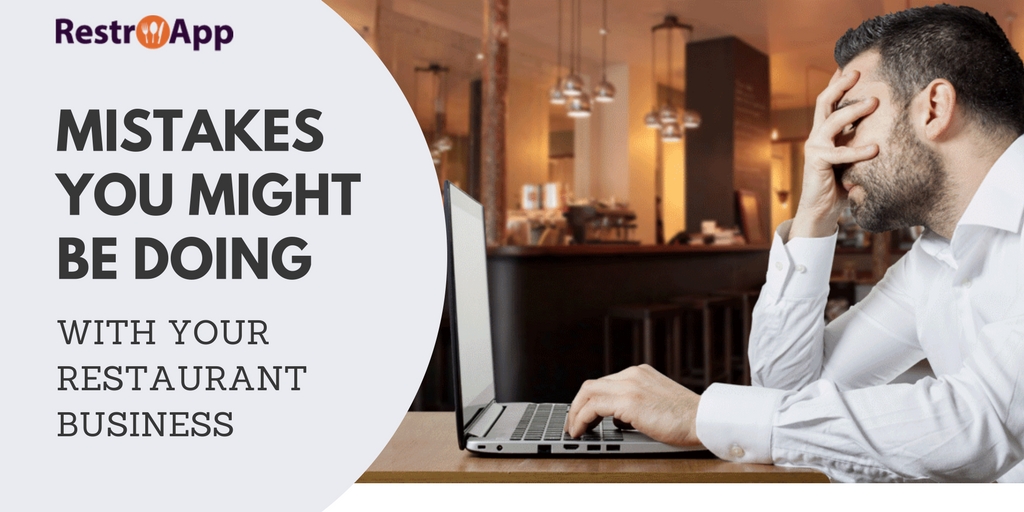 If you are running a restaurant business, and are facing some major challenges related to growth and success, then we are here with a list of mistakes that you might be making and what can be done to get rid of those mistakes. From having the business at the wrong location to not having a restaurant online ordering app the list is fairly long.
So without wasting any time, let us have a look at those mistakes –
1.Not having a USP
There are virtually countless restaurants and eateries available out there. What is that makes you different? Why should the customer choose your restaurant service over the others? Do you have an answer to this question? If no, then this is the first mistake you are making.
Offering customers something unique is a must these days. It could be anything – from bringing a cuisine that they have never tasted to blending the food with an amazing ambiance that simply leaves them in awe. You must have a unique selling point in order to fetch the attention of customers.
2.Not having the right menu
One of the first things you remember, when entering a service industry like the restaurant business is that you cannot please everyone. So, don't even try to. Try to focus on one target audience and give them what they want.
You must have a specific set of items on the menu, not too many and not too less. Too many items mean you need more staff and equipment to prepare the stuff. Too less number of items means people don't have too many choices. You need to figure out the right balance, based upon your resources and then decide a menu accordingly.
3.Poor marketing
Gone are the days when print media and television advertisements were the only ways to market your restaurant business. We live at a time when there are close to 2 billion active users on a single social media platform only. So, how can you forget about having the right marketing strategy, or should we say digital marketing strategy?
Making use of platforms like Facebook, Twitter, Instagram, Snapchat and many others must be right on top of your list of priorities to make your restaurant business a hit. You can take a leaf out of the book of many popular food chains like Starbucks, who is one of the most active food brands on the social media.
4. Not having a mobile app
Not only social media, but the world has gone a step ahead to mobile apps as well. If you are aware of the current market scenario, you must know that mobile apps have become the next big thing in the market. In fact, people have become so dependent on these mobile apps that they cannot live without it!
So as a restaurant owner you must seriously think about getting a restaurant online ordering app. Not only will it put your restaurant business in the competition, but it will also give you an opportunity to capture a bigger share of the pie as you can employ state of the art mobile marketing tactics to capture more customers.
Those were the top reasons that according to us might be making your restaurant business lag behind in the competition. Get rid of these mistakes and see how things begin to change.
In case you are looking for someone who can help you a restaurant online ordering app, then you need to get in touch with us here at info@restroapp.com and see how we can help.