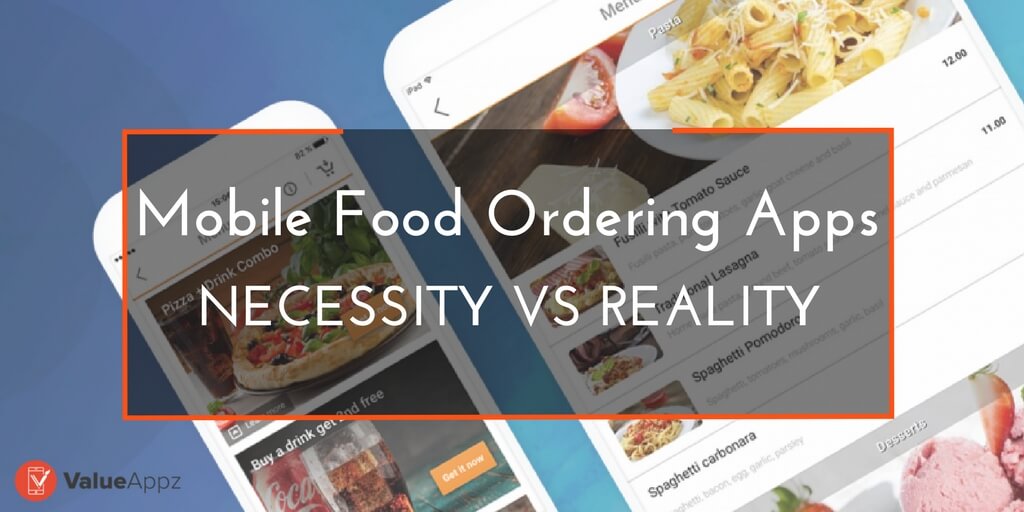 Online Food Ordering has become a trend that cannot be overlooked in today's Food business. According to a recent study published by the Interactive Advertising Bureau and Viggle, approximately 69 percent of today's consumers use some sort of mobile device to order food online. The numbers seem to grow even further because of the technological advancement and innovations. Having said that, there is always a scope of introspection and that's exactly what has been discussed further. All this hype around the necessity of Mobile Food Ordering Apps but are they really this needful, let's find out.
When it comes to the Food Business, there are some really painful problems that a Restaurant Owner comes across every now and then. The world is changing technologically and with the change in the mindset, the desires and needs of your business and customers are also changing. Having said that, below are some modern-day challenges in a Restaurant Business.
Customer Management
Imagine having thousands of customers physically present at your restaurant every day. It's obviously lucrative for the business but managing so many people every day in a single place can be very distressing. Even though you succeed in the management part, the reality is that you're bound to leave the customers unhappy and dissatisfied with your services like Taking an Order, Quick Food Supply.
Judicious Customer Management isn't just the need of the hour but in reality, it has become a problem which is needed to be addressed immediately. Mobile Food Ordering Apps have time and again proven that they can manage this tedious problem with absolute ease.
Connecting with Customers
We are very attention seeking generation, aren't we? And crave of attention is even higher when I'm a customer. Most of the customers today seek service more than anything else. So when you have a Mobile App that stores your customer's details such as Name, Address, Contact Details, Geolocations, it becomes extremely easier to connect to the customer as and when required.
Having regular communication with the customer is not just a reality but a necessity as well and Mobile Food Ordering Apps solves the purpose effortlessly.
Business Analysis
Keeping track of the sales, stocks, profits, losses as a Restaurant Owner can be extremely difficult if you don't have a well-organized mechanism for your business. The Mobile App serves as the painkiller when it comes to Analysis of your Business. The App will provide you with a Dashboard where statistical information of your business will be displayed in a single window.
Regular and thorough analysis of your Restaurant Business is a prerequisite and there is nothing better than these Food Ordering Mobile Apps for properly analyzing your business and presenting you the stats and data that matters the most.
Success Stories
There have been some Food Giants who anticipated the impact of having a Mobile Food Ordering App for their business and are flourishing with the inclusion of the Mobile Food Ordering System.
− Pizza Hut (KFC): A name that has marked its presence in the heart of hundreds and thousands of Pizza lovers doesn't need to be explained time and again. After the introduction of Mobile App into the business, online orders are almost a fourth of its delivery sales.
− Subway: Another name that doesn't require any introduction. Subway is a privately held American fast food restaurant franchise that primarily sells submarine sandwiches (subs) and salads. Subway App has been a prolific inclusion for Subway as the sales have gone higher and higher after the inclusion.
There are so many other Food Giants like KFC, Dominos who have already flourished by going the App-Way in their business.
How can you have one for your Business?
It's been said that "Necessity is the Mother of Invention" and we here at "ValueAppz" and "RestroApp" do exactly that. We help you design a customizable Mobile App for your business. The meaning of customizable here is that you can build your own App just by dragging and dropping features and controls on the Application Page.
We are immensely trusted and proven solution providers. With us, you can have your own Food Ordering Mobile App developed in absolutely no time.
In a solution like this, it becomes easier for you to customize a pre-coded product that suits your business type and requirement. This method is very cost-effective and provides you with a lot of flexibility at the same time.
Conclusion
Mobile App for your Restaurant Business is a charismatic solution that offers convenience, super- fast service, keeps the customer engaged, ease of use, there are so many jaw-dropping services that can be a game changing decision for your business. So what are you waiting for now? Realistically, Mobile App for your Restaurant Business is the most needful addition considering the current market and challenges.
For any further queries about mobile app technology, integration, custom solutions or anything else, just drop us a line at info@restroapp.com and we'd be happy to help!