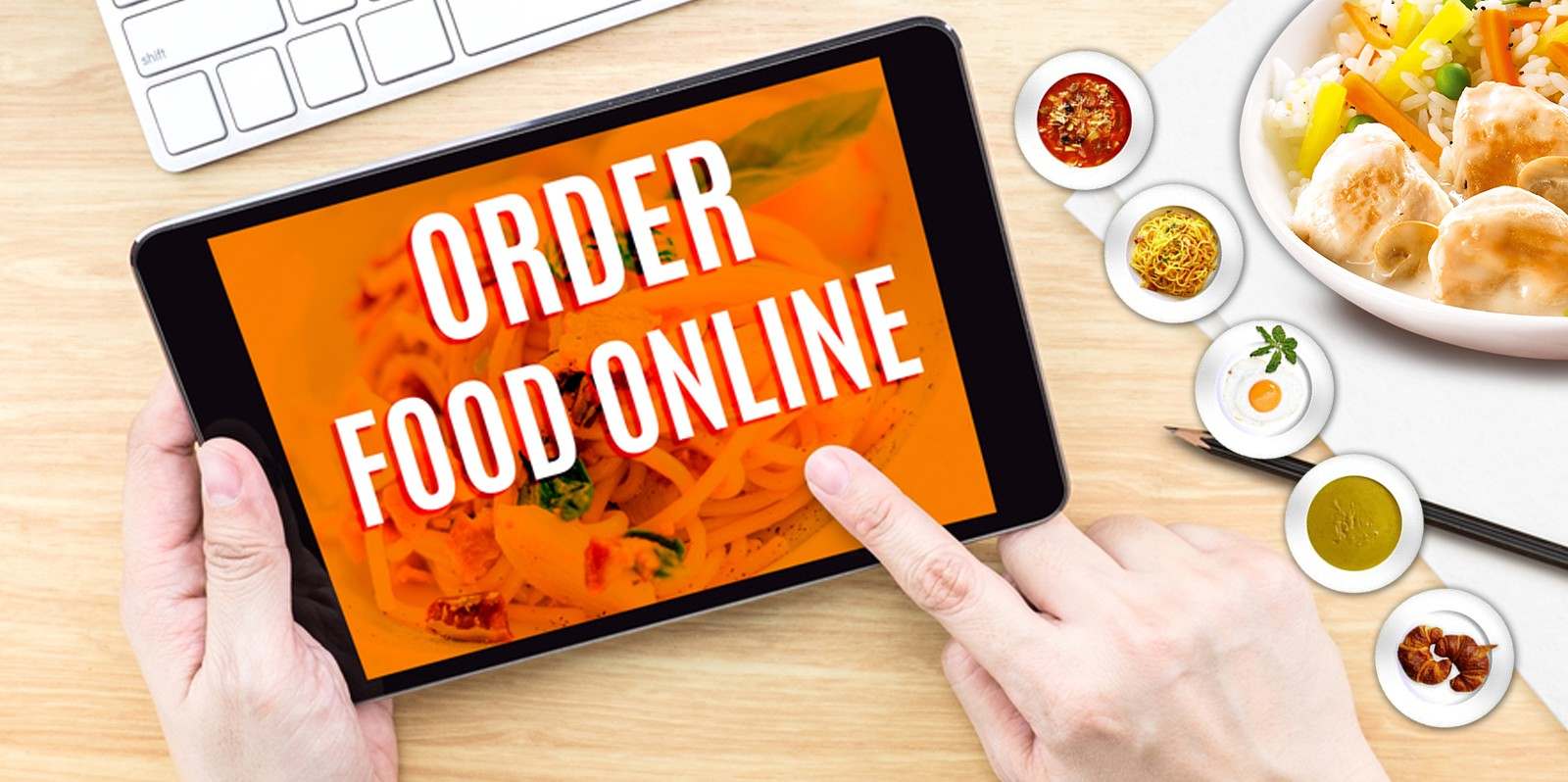 Are you aware of the profits earned from the online food ordering business? If not, then you are missing out on a profitable business opportunity. Let me tell you, according to online food ordering statistics, apps like Zomato, Grubhub, Swiggy earn millions through this platform.
Shocked? Even you can enter this industry and earn profits. But before you get blown by hearing these profits, there is a lot of struggle behind this. You have to make an initial investment, hire employees, delivery agents and a lot more.
However, if you have a successful business model then nothing will stop you.
Let's take a short overview of the online food ordering statistics and how you can achieve this.
Top 10 Facts About the Online Food Ordering Statistics
31 percent say they use these third-party delivery services at least twice a week.

34 percent of consumers spend at least $50 per order when ordering food online.

20 percent of consumers say they spend more on off-premise orders compared to regular dine-in experience.

57 percent of millennials say that they have restaurant food delivered so they can watch movies and TV shows at home.

59 percent of restaurant orders from millennials are takeout or delivery

Orders placed via smartphone and mobile apps will become a $38 billion industry by 2020.

45 percent of consumers say that offering mobile ordering or loyalty programs would encourage them to use online ordering services more often.

Working with a third party delivery service has been found to raise restaurant sales volume by 10 to 20 percent.

60 percent of restaurant operators say that offering delivery has generated incremental sales.

33 percent of consumers say they would be willing to pay a higher fee for faster delivery service.
Why People are Addicted to Online Food Ordering?
Online food ordering, the easiest way to escape from cooking your own food. Recent research about this says that one out of every four customers uses a food ordering app on their mobile. Online food delivery has revolutionized the global food industry. This trend first started in urban communities and now it has spread even to small towns. 
The reason behind the growth is, in this corporate-driven world where time is more important than any other thing, getting a door-step food service is a profitable option. Working professionals who work between 9 am to 5 pm, students and job holders staying away from home are victims of unhealthy and unhygienic food.
The scenario where women staying back at home to prepare food is changing because they want to be more competent, highly aspirational and willing to achieve greater heights. 
Humans are always on the search for a new variety of foods, delicious cuisines, and mouth-watering dishes. People's taste buds crave for variety of tastes, people opt for online food delivery as they can get their desired cuisine delivered to their homes. Food is known to build connections between people. 
Keeping this in mind, online food ordering systems created a strong image in people's minds about the benefits of this system like multiple payment options, attractive offers, and discounts. 
Online Food Ordering Statistics: Highlights for the year 2020
Revenue in the Online Food Delivery segment amounts to US$9,207 million in 2020.

Revenue is expected to show an annual growth rate (CAGR 2020-2024) of 9.5%, resulting in a market volume of US$13,233m by 2024.

The market's largest segment is Restaurant-to-Consumer Delivery with a market volume of US$4,934m in 2020.
Statistics According to Different Food Delivery Models
1. Aggregator Food Delivery Model:
There are different models by which food delivery partners earn. Restaurants that outsource delivery generate on an average of $121.29 in revenue per customer. The aggregators take care of the delivery that the restaurant has to deliver. The aggregator food delivery app offers multiple restaurants on a single portal. Customers can log in/signup into the app, find restaurants and menus, compare prices and reviews. 
Aggregators earn through a fixed margin per order which is paid by the restaurant and in return app handles the delivery service. With no extra cost for the customer, it becomes easy to get orders from them and if offers combined restaurant orders go up within a day. With this model, aggregators earn a margin of 40 to 50 percent excluding interest, taxes, depreciation, etc.
2. Branded Restaurant Apps:
On the other hand, restaurants that manage their own delivery generate $184.18 per customer.
When restaurants manage their own delivery, they make more because they don't spend 10-30% on outsourced delivery costs. This category, known as the restaurant-to-consumer category is on the rise.
Related Read: Online Food Ordering Marketplace – What Makes It a Good Startup Idea?
Revenue actually grows a bit faster for restaurants handling their own delivery. By 2023, revenue per customer will climb about $12 who have their own delivery service, compared to an $8 per customer increase for those who depend on other delivery platforms.
Customer Behavior to Look Out for Before Building an Online Food Ordering App
Customers who are new to the online food delivery platforms have a different set of needs and expectations like quality food and timely delivery service. Some of the customer behaviors have been mentioned below.
1. Online food ordering platforms are sticky:
When customers know your online food ordering app, they will sign up. Once customers sign up, 80 percent never or rarely leave for another platform. In this situation, the app wins for which the reward goes to the player who can sign up the most customers in the shortest amount of time.
2. Delivery timings:
Delivery speed is important. Most of the customers switch to other platforms because of no timely delivery. The speed of delivery is the biggest variable in customer satisfaction. Around 60 percent of customers across markets citing it as a key factor. The optimal wait time is no more than 60 minutes.
3. Meals are for the home:
From recent research, around 82 percent of orders are placed from the home. While 15 percent are placed from workplaces.
4. Weekend orders:
The highest-volume days for the online platforms are Friday, Saturday, and Sunday with an increase in 74 percent of orders.
Thus, online food delivery business is huge. With every day, the food industry is rising and to succeed ahead you need to take care of your customer needs. Take every online food ordering statistics into consideration before finalizing your business model. Also, always look for ways to scale your food business and reap good rewards.