With hectic schedules and crazy work hours, people are always running short of time. They want to save as much time as possible. Generally, when people walk out for a gourmet meal, they typically spend 12-15 minutes waiting for an appetizer and 16-24 minutes for the subsequent scaled courses. Assuming someone orders a three-course meal they easily spend close of 40 minutes waiting for their order. To avoid this waiting time people have started ordering in or restaurants have started the food ordering app service so that customers can pre-order food online and save some time. This is one of the best features of a restaurant app features. That time has come when the restaurant and technology have to go hand in hand.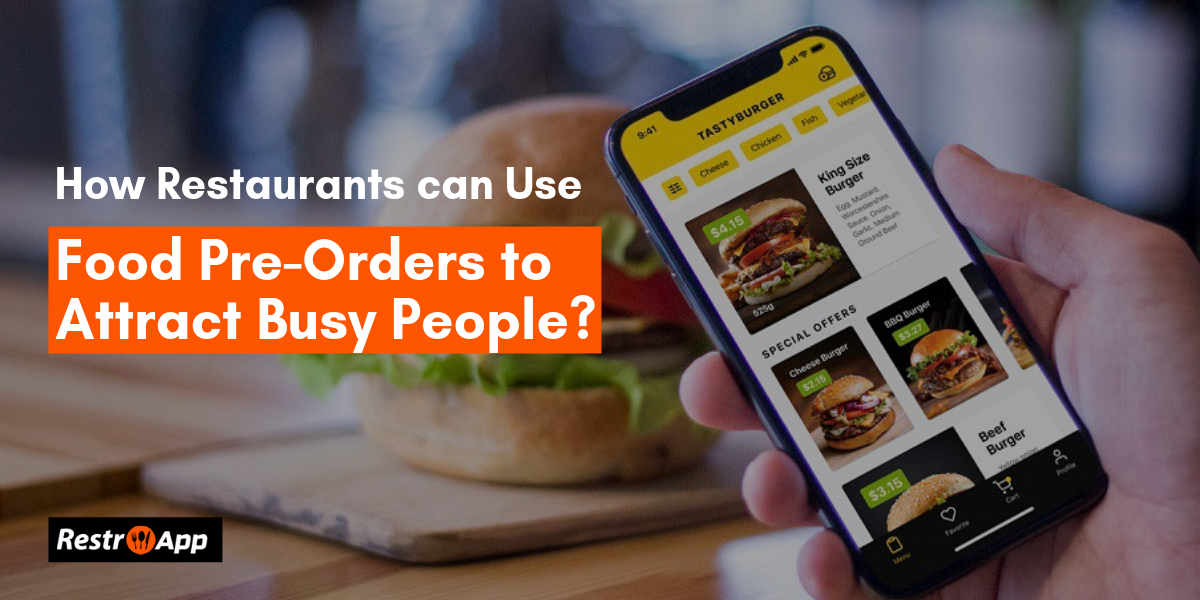 Restaurant food Pre-orders have gained substantial traction in the market. Worldwide, the food delivery market stands at $93 billion, that's 1% of the total food market. The annual growth for this space is estimated to be 3.5% for the next 5 years as per McKinsey.
Present times, Digital technology is reshaping the market. Customers are shopping practically everything using apps due to convenience. They expect the same sort of comfort while ordering meals as well. Given millennials spend close to 90 hours a month on smartphone apps, there is an immense potential for online food ordering. Biggest brands like Starbucks, Panera Bread, Subway, McDonald's have announced aggressive plans and investments in online pre-ordering and food delivery apps/ food ordering apps/ restaurant apps.
It'd be worthwhile to understand how restaurants can use Online food ordering or food delivery app or restaurant app to attract busy people.
Let's explore some Restaurant App Features:
Incentive One – Efficient Logistics
Logistics plays a key role in any business, especially in the food business as the ingredients are perishable items. Getting orders well in advance can benefit the restaurants in planning their orders, raw material quantity. Based on the pre-orders you can plan the meal preparation in the most efficient way ensuring less TAT(Turnaround Time) and more customer satisfaction.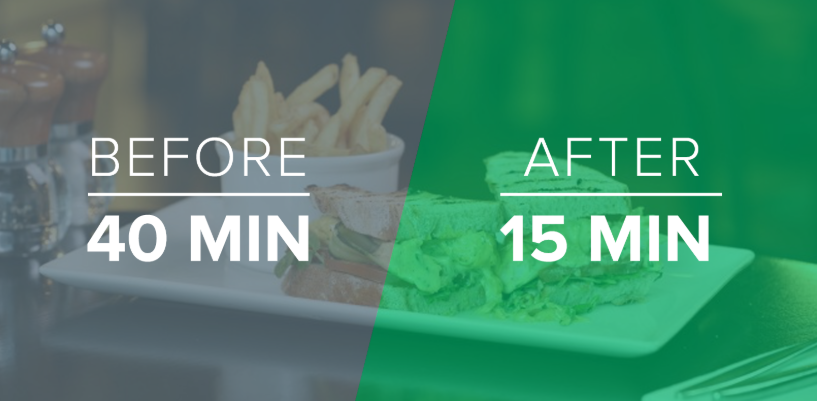 Incentive two – Increase in Table Turnover and Order Accuracy
Online food ordering apps help in increasing Table Turnover. Only order preparation and serving remain. So, when people visit the restaurant they can come, enjoy their food and leave early. As well so that other customers can refill their table.
Order accuracy is another area that improves when there is a mobile food ordering app. Restaurants precisely know the number of orders and what to prepare. They have ample time to get things ready and double/triple check their orders. This helps in creating efficiencies and minimizing errors in serving the customers.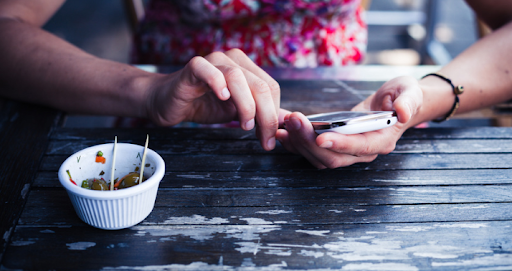 Incentive three – Gateway to Integration
Restaurant apps give you a great platform to integrate your other offerings like feedback card, loyalty points, membership services, personalized discounts and so one. Rather than having these as separate offerings you can integrate all of these in one app. This can be a great tool for attracting customers for a repeat visit to your restaurant by providing a discount or loyalty points.
Incentive Four – Restaurant Food Wastage Reduction
When you don't have a clear indication of demand or footfall in your restaurant you tend to over store stuff for preparing the meals. There is a general rule that you should not fall short of stuff even if it leads to some wastage in the end.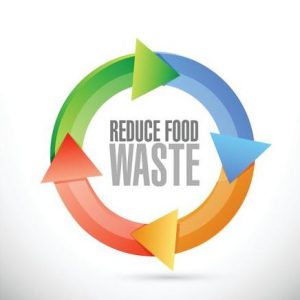 Through restaurant apps and online food ordering apps, this wastage can be reduced substantially. You will know exactly what to prepare and how much to prepare. They can keep an inventory of their food waste and gauze which items rarely get used.
The cost of food for the preparation of meals is the second largest expense in the restaurant industry, right after personnel costs. If meals are pre-ordered all these costs can be minimized and food can be prepared and delivered efficiently. This not only reduces food costs and generates revenue but also has a positive impact on the environment.
Incentive five – Amalgamation of features – Table Booking + Pre – Ordering Meals
Table booking/Reservation is another space where apps are providing a lot of convenience to the end-user. Putting the two features together definitely adds significant value to customer experience and serves as a very powerful selling point for the restaurant.
Due to the time saved in this process, there will be a significant amount of customer loyalty and people would love to come back and avail the services of your restaurant. This can be a very good feature for working people who like to step out for lunch. Who would want to keep changing their options in such a scenario? Once these people feel that they have the convenience of pre-ordering their meals and a table pre-booked they will be repeat customers of your restaurant as it will be a convenient option for them.


Incentive Six – Convenience for Restaurant owners
For restaurant owners, it's a win-win situation. There are no set up costs for the app, there are no hardware requirements, a single click/tap on the food app and the order gets placed. They don't have to do crowd control on the reception area. Everything is pre-booked, the restaurant has to simply serve the customer.
People can go straight to eating and the restaurant can go straight to serving. This scheme is attractive, especially to millennials, early-adopters and Tech Savvy folks. So, what are you waiting for? Make Pre-Order food online a must-have part of your restaurant app features.
What is RestroApp? 
Now that we have walked you through the power of restaurant apps in attracting the busy strata of the population, you can get one made for your business as well.
RestroApp brings food, technology & convenience at a common pedestal by helping the business get your mobile application. We bridge the gap between restaurateur & their customers. For more information contact us at info@restroapp.com