The thriving restaurant industry has got a lot to offer in terms of both growths in revenue for the food businesses as well as a new enriching experience for the customers. With the average increase in the disposable income of an individual around the globe, there is an increase in the money spent on food.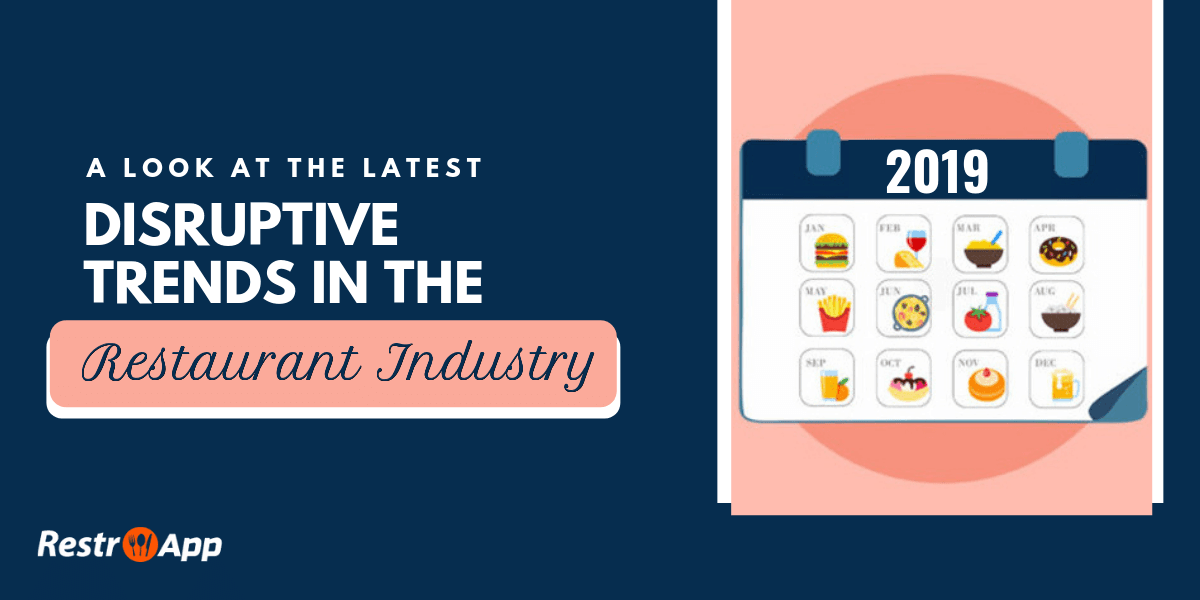 There has been a sharp increase in sales in casual, fine dining and fast informal kinds of restaurants. In a report by the National Restaurant Association of USA (2019), the restaurant industry has been referred to as an economic powerhouse. 
Also referring to the restaurant performance index, the expectations index is rising every year. In order to make sure that the restaurant industry can match the expectations of the customers, it is essential for the restaurants to leverage the latest disruptive food service and restaurant industry trends. 
Some of the major food service and restaurant industry trends:
Experience-Driven
With the expectations index of the customers rising about the experience the restaurants offer, it is essential for restaurants to innovate & come up with ideas to engage the customers. The adventure experience begins the moment the customer places an order with the restaurant.
Customers appreciate a beautiful décor or rather a theme like an open village type sitting space or some other theme-based setting. Experience includes the ambiance not only in terms of the décor but also some events to supplement the dining experience.
For example, traditionally restaurants hosted events like a live band which would occasionally take requests from the audience too. But this is gradually changing as restaurants are now coming up with engaging activities like some board games or an outdoor space to play or a small fish spa.
This provides the customer to spend a lot of time off their busy schedules and completely engross themselves in a particular activity.
Dining today has become a time to connect with important people in your lives whom we tend to spend a very less amount of time due to hectic work schedules.
Delivery Disruption
Apps like Zomato, UberEATS, GrubHub, have become so popular due to the convenience they have brought in the lives of the customers by transforming the entire delivery system.
Some facts around the rise of online food ordering systems according to the National Food Federation of US are:
Three out of five customers in the US use an online food delivery system or takeout at least once a week.

Online food delivery could grow to become a 365billion dollars industry by 2030.

Pick up, takeout and delivery by a third-party vendor like UberEats are expected to show an exponential increase in the coming years.
These third-party online food ordering platforms are facing a lot of competition among themselves due to high demand. They offer a lot of discounts and offers to attract customers to use their food ordering apps.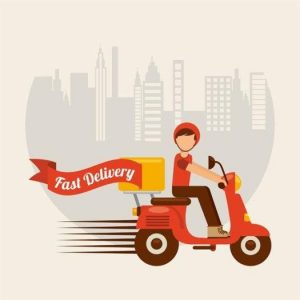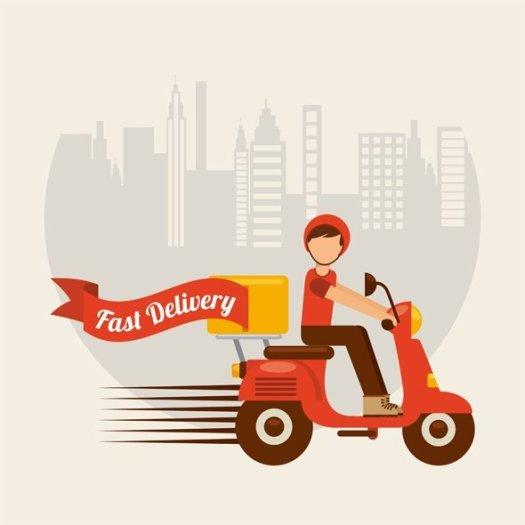 These options are also a life savior when after a busy day one reaches their homes late or when working late night in offices. The customer can conveniently order food from these online food ordering from their phones only just from anywhere. They can be traveling back to their homes and place their orders with some clicks.
These online food ordering apps stores all the customer's information right after the login, so placing order becomes even less time taking.
They also get customized to the particular user and make suggestions from which the customer can easily choose without needing to spend a lot of time.
Related Read: A Comprehensive Guide For Online Food Ordering App
Value for Money
The customer today is very conscious and aware of his/her spending. There is a shift in consumer values today as they place higher importance on affordable, convenient, and flexible kinds of eating options. A vast majority of customers are looking for value-priced deals.
And these customers are valuable to the restaurants as they bring the maximum business. There is a lot of demand for meal solutions approach, which is an economical option for the customers. Restaurants need to revise their menu and bring in more value-priced and meal type solutions.
Customers will be more likely towards quick-service restaurants, which might be in a challenging marketplace but will continue to do well because of their cost advantage.
These restaurants will continue to improvise their menu and extend their discounts and offers. They will have the customers attracted to their restaurants until such time that they can offer them value-priced food.
Instagram Ready
A lot of restaurants have regularly updated Instagram pages, which have become essential to bring more visibility and for the better branding of the restaurant. Customers post photos of their experience, which significantly adds to the publicity of the restaurant.
There are few restaurants that hire professional photographers and post pictures of their guests and post it on their social media pages of Facebook and Instagram. All these social media updates create visibility for the restaurants and also engages the customers as they can post and share their favorite restaurants with their friends.
Restaurants can post new menus and food items they are trying on these social media platforms and push notifications in their online food ordering apps so that customers are aware of the latest additions. 
Sustainable Packaging
With rising awareness against the use of plastics, consumers have a liking to restaurants that use biodegradable packaging. Some restaurants declared a complete ban on using straws. Other restaurants are following suit and also shifting towards using more eco-friendly and disposable packaging options.
A study showed that 75% of millennials globally are willing to pay more for sustainable products and around 66%of the millennials are willing to pay more to support ideas and brands that are committing to a positive environmental and social impact.
Plant-based Menu Options
There has been a rising restaurant industry trend for the plant-based meat industry over the past few years. There was once a dearth of opportunities for plant-based menu options for people to choose from. And, are now brands like Impossible Foods and Beyond Meat, which are already breaking the barriers with plant-based food items.
People are looking out and trying these new meat alternatives for several reasons like a declining interest in red meat, fear of meat-borne diseases like Ebola, and growing concern for personal and environmental health. In the US, the population going for these plant-based foods in 2014 was only 1%, but it rose to 6% in 2017.
This 600% increase in the number of people going for plant-based foods or also called the vegan population was reported by Global Data.
It has been seen that a significant percentage of the people who are going for plant-based foods is because they feel these are a substitute to proteins and also healthy too, but a minor population feels this will contribute to decreasing the footprint of animal production. Fast food joints like Burger King and White Castle have started keeping meat-free burgers
A lot of celebrities have adopted vegan foods in their diet like Russell Brand, Ellie Goulding, Venus Williams, etc.
Global Flavors
Research shows that there is a change in trend with Generation Z having an increasing liking for African, Indian Middle Eastern Flavors. Restaurants might need to change their menu in this direction.
Restaunuers need to keep a tab on the latest food service and restaurant industry trends and modify their menu to include food items from different cuisines.
Snacks and Micro-dining Experiences
Coco-Cola did some research through their DINE360 survey and published the following results:
Snacks comprise around 11% of sales from all their restaurants.

The percentage rises to about 15% of young people aged 18-24.

Moreover, there are approximately 33% of their customers in the age group 18-24 was reported buying a snack in the past two days.
There is an increasing trend towards snacks and smaller size meals which customers prefer to eat between their traditional meals with some hot or cold beverage. Restaurants should try to revise their menu and come up with innovative snacks for this changing trend towards snack eating.
Self-Ordering kiosks
Nowadays, automated restaurant online ordering systems are used to ease the process of placing an order for the customers. Furthermore, self-ordering kiosks are trending in restaurants these days because of the convenience and enhancing experience it gets for the customers. Also, customers can avoid those long queues, especially in fast food joints. 
Healthy Food Options
There has been an increase in awareness in choosing healthy food options. This is especially true in the case of kids. Parents want to choose the healthiest option available for their kids. Some restaurants have already taken steps in this direction.
For example, Smashburger offers as part of its kid's menu grilled chicken strips while Burger King instead of traditional French fries offers Fresh Apple Fries, i.e., peeled apple slices as part of its kid's menu.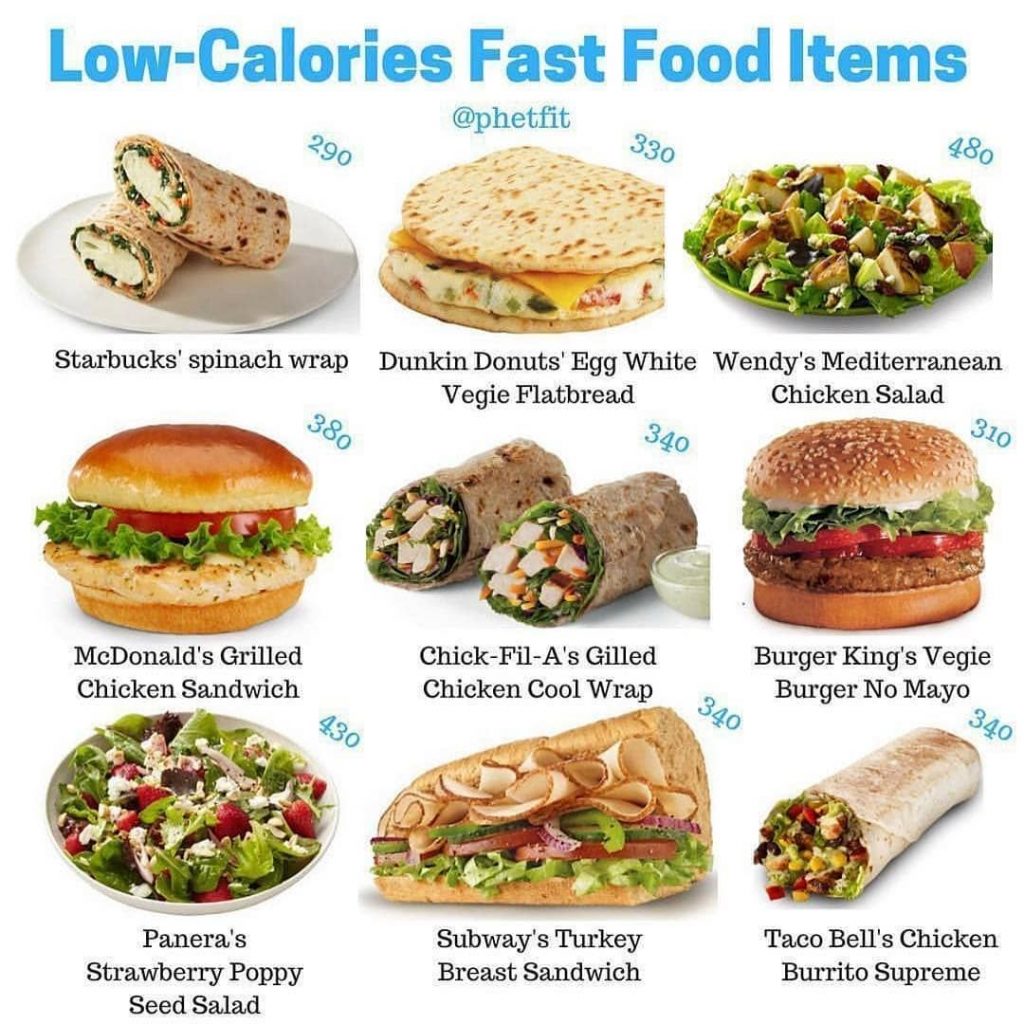 Variety in Breakfast Options
New flavors and a variety of foods are coming up in the breakfast section. Customers enjoy opting for healthy breakfast options like oatmeal; bean topped grain bowls, unique flavors in sausages, globally inspired dishes like shakshuka or chilaquiles.
Flavors like cotija cheese, Cajun spices, Caesar dressing are becoming hugely popular among customers as options in the breakfast menu. A lot of restaurants have introduced specific breakfast meals to offer to office going customers. 
Conclusion
Above are just a few of the changes in the restaurant industry, we can say upgradation. Right from the type of foods the new generation prefers the online food ordering options, there are disruptions in every facet of the restaurant's industry.
Restaurants need to explore in terms of what the new customer expects & should keep a tab on the latest trends and try to bring those changes in the menu they offer or the décor of the place. The restaurants should keep pace with the new technologies and also try to come up with new types of solutions like self-ordering kiosks.
The restaurants should also keep on innovating to be able to keep up with the competition. And last but not the least the restaurants should try to increase their presence on social media platforms so that people are aware.
Although, if you still have questions in your mind like why your restaurant needs a mobile app? What is the future of online food ordering, subscribe RestroApp blog to stay up to date with restaurant industry trends!