Restaurant Industry trends are not just limited to online restaurant food ordering systems, digital payments, and automation, but it is equally beneficial for the restaurant's backend operations. Are your kitchen operations are going out of your hands, and you don't know how to manage them, then Kitchen Display System is what your restaurant needs.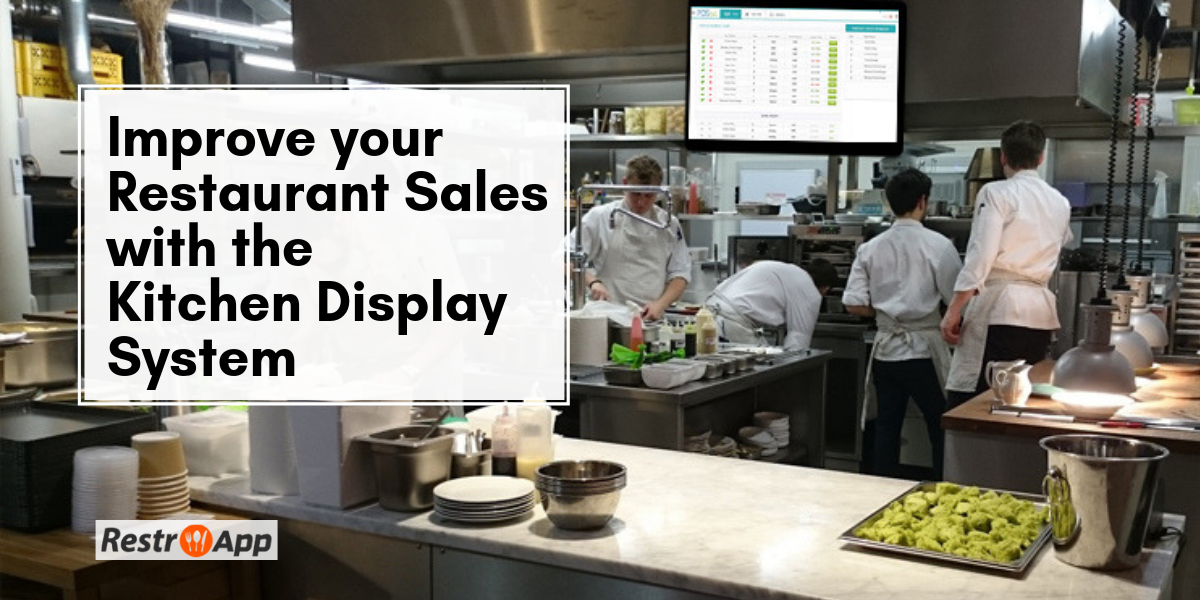 What is KDS (Kitchen Display System)?
Any restaurant, whether small or large, can benefit from KDS ( Kitchen display system). It replaces paper and printed restaurant order tickets with a digital screen.  Further, it is connected to the restaurant's point-of-sale ( POS) system. Moreover, it acts as a mediator between the staff and the chef. 
When an order is completed, it is marked as fulfilled by closing the ticket and clearing the screen. KDS is gaining popularity among quick-service restaurants industry where faster delivery is the key element.  KDS streamlines kitchen's basic operations like communication, restaurant food ordering system, inventory and promises faster delivery. In addition to this, you can monitor the preparation time for each dish. 
In this modern time, Kitchen Display System has become the need of the hour for every restaurant.
Why you need POS integrated Kitchen Display Systems?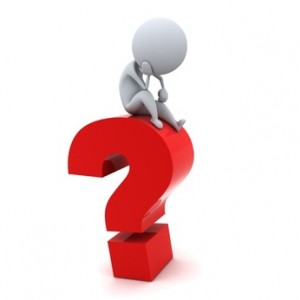 Orders that are placed in the POS software automatically get updated in the KDS so that your kitchen staff can easily view them. It replaces paper tickets and kitchen printers. The administrators can directly monitor the progress of the order and this helps them in figuring the efficiency of their restaurant kitchen staff. 
With KDS, one can control the way recipes are prepared, food is routed and track the meal preparation time.
Features of Kitchen Display System
# Course Manager: With this, you can group course items together like drinks, desserts and so on.  For instance, you can send the items in one bucket to the tables that have ordered the same item and this will save your time.
# Meal Packing and Cooking Time: Once all the cook times get synced to the KDS, you can easily optimize the meal preparation time.
# Recipe View: With this option, your staff gets access to the recipes and other training manuals that are saved on the system.
# Routing to Kitchen sections: This will help you to route the food items into the correct kitchen spots like fryers, grillers or pantry. 
# Integrated POS: You need to integrate KDS with POS software to operate various restaurant operations.
What are the benefits of KDS?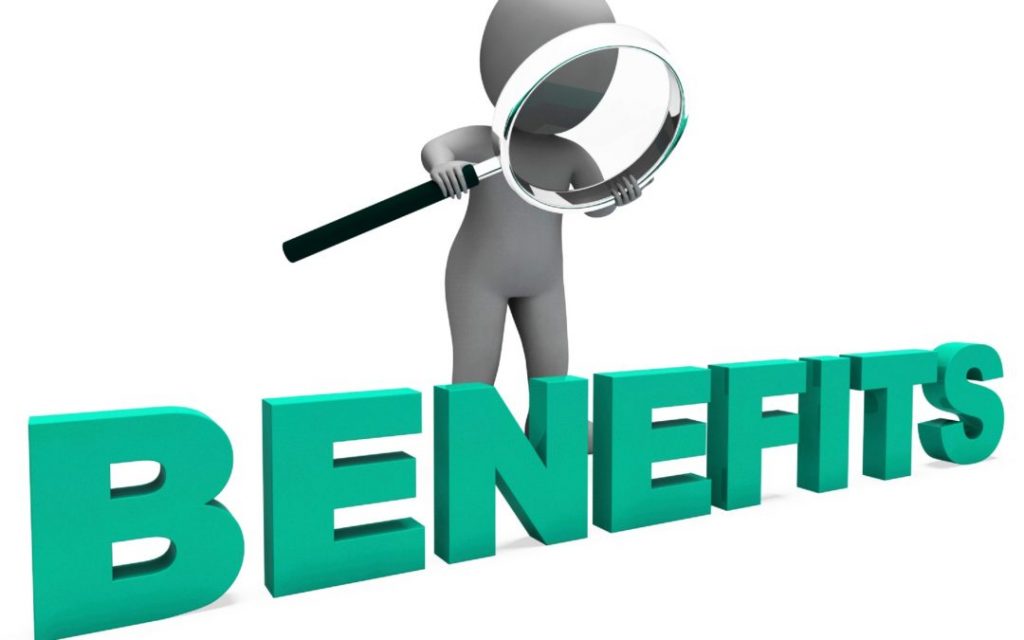 In this blog, we will discuss the benefits of the KDS system, which will let you decide why you should invest in one. 
 1. Fast Delivery:
A restaurant kitchen is the busiest area, where the prime process takes place i.e preparing food. Sometimes hand-written notes are hard to read, get misplaced or spoiled, and this leads to errors. All these issues get easily resolved by KDS bright, easy to read wide display system.
Moreover, Kitchen Display System acts as a repository. The kitchen staff is intimidated when a customer makes any changes in the order in real-time. This lets the kitchen staff act quickly, instead of waiting for the service staff to get the order. Not only this, with this one can track the meal preparation time and accordingly increase the working speed.
 2. Manage Cook times:
It is important that the food reaching the customer table should be fresh and the right temperature. Well, KDS can manage the cook times and make sure food items with longer duration reach well in time. 
 3. Inventory Management And Controls Wastage:
You can reduce the wastage at your restaurant by KDS, and eliminate errors caused by waiters, which leads to food wastage and consumes a lot of time. KDS can automatically monitor order volume and inventory levels and alerts you when ingredients become low.
Kitchen Display System also prevents delayed orders due to the lack of ingredients and also prevents staff to improvise customers orders. In addition to this, it is environment-friendly and helps you save a lot of paper.
 4. Better Customer Service:
Speedy orders and accuracy delight customers. The prime important thing in the restaurant industry is to please customers and serve them with quality food. A KDS improves the restaurant operations, increases the efficiency of the staff so that you can deliver the best services to your customers. Moreover, service staff doesn't have to go to the kitchen and pass the orders instead, they can focus on customer service.
Kitchen Display System resolves the kitchen's staff confusion, as every order is displayed directly on the KDS. With less confusion and hassle, the staff can work at their speed to fulfill orders. Moreover, better customer service leads to great profits and earn regular visitors.
 5. Track orders and Analyze performance:
You can easily track the time your kitchen staff will take to complete the orders. KDS integrated with POS gives access to analytics and other reports. This data can help you to improve your restaurant operations.
With KDS, managers can check the average time needed to process the orders. This can help them to work on their key areas and categorize preparation staff into two categories efficient ones and ones who need the training to deliver better. 
 6. Faster food processing:
The kitchen display system can forecast the meal preparation time. All the order information is displayed on the KDS and accordingly the chef can decide to cook in batches.
By KDS, the restaurant food ordering system gets simplified and becomes manageable. On the other hand, customers get meals delivery faster to their tables.
 7. More convenience for your staff:
Updates are displayed on the digital screen and all the kitchen staff can access the order information. Earlier, the waiter used to tell the order details to the restaurant staff, and then the order was prepared. As all the information is there on the screen, now they can accordingly plan their work.
8. Displays information more effectively:
Orders can be easily prioritized during peak hours with the help of KDS. It segregates pending orders, new orders and alerts you on orders that require immediate action. Moreover, it acts as a manager and keep staff alert and help them in planning their work in a better way.
Top 2019 KDS system which you can install in your restaurant:
Connect Smart Kitchen

Fresh KDS

Toast

TouchBistro

Lightspeed

Upserve
The kitchen display system has replaced kitchen printers with digital display. Moreover, it is an eco-friendly way to save paper.  KDS has transformed the front end as well as backend restaurant operations by managing the restaurant ordering system and making it more reformed.

Invest in KDS today for your restaurant, this will not only streamline your restaurant food preparation process but will also help to serve your customers better. We all know happy customers means good profits!