Snapchat, with over 150 million daily active users, sharing 9000 snaps per second, is one of the biggest online platforms for promotions. The photo-sharing app that lets you send pictures, videos, messages or drawings to your friends offers an immense potential to market your restaurant business. Like the majority of restaurant owners, if you too feel that Snapchat is mere a social app that attracts millennials and probably offers very little benefit to your business, then let us tell you, you are in for a big surprise. The biggest restaurant brands today, spend millions on this app to advertise, that means there are several business-related applications that you might have been ignoring. Anyways, you still have time to get back on this game by using the below-mentioned marketing tips to attract, entice, and retain your customers.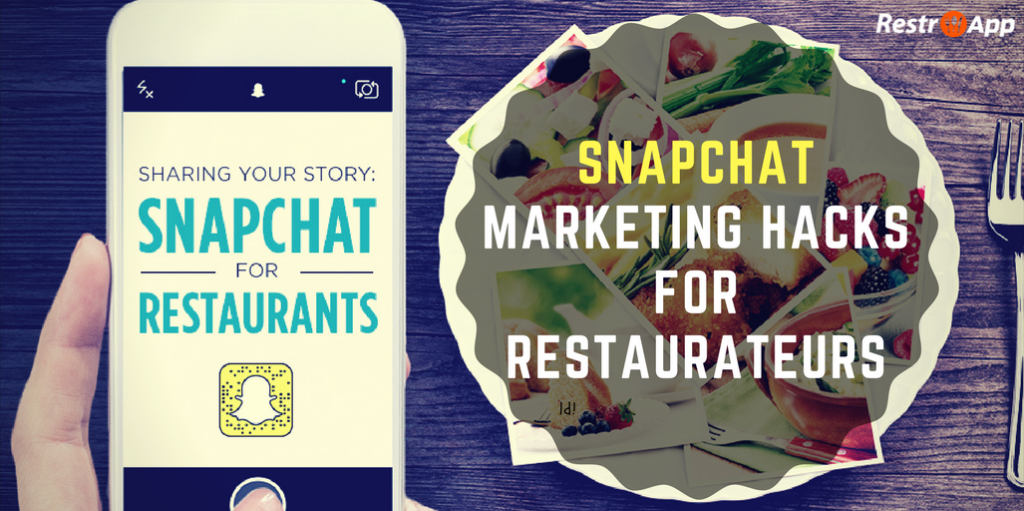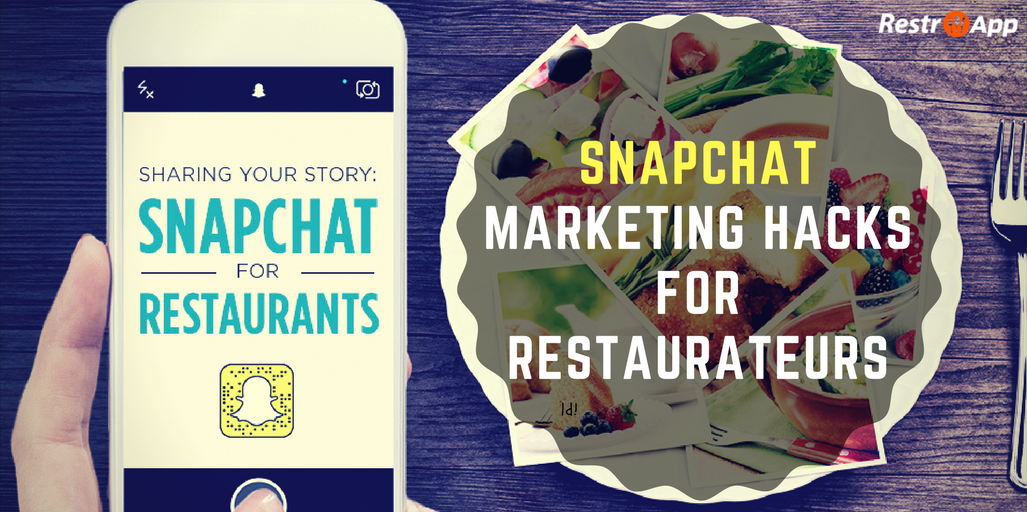 Before you begin, make sure you have created a Snapchat account and have started promoting it by including your Snapchat code into your promotional kit like restaurant website, Facebook page cover, Instagram, menu, flyers, table-top advertisement, signature, newsletters, and so on. Increase its visibility to attract more customers. Now, that you have a Snapchat account and decent followers, proceed with the following tips:
Ways to Use Snapchat to promote your restaurant
Snap discount codes: This is a great way to welcome and reward your customers. When your customer follows you on Snapchat, send them a snap of a discount code that they can use for online ordering. The customer will feel special and will, of course, spread this news among friends and family. This way you get more customers and also retain the existing ones.
Snap some secret passwords: You can use snap chat to reinforce the fact that you believe in delighting your customers. So, when a customer opts to receive messages from you, use it to your advantage. Send them cool perks like one-time passwords that they can use to redeem perks such as free dessert or beverage, discounts, free home-delivery with no minimum order limits and so on. Keep this deal exclusive to Snapchat and win some loyal customer base.
Encourage your guests for in-store snaps: Take a cue from Froyo Chain, who came up with this interesting idea. They encouraged people to take a snap in the restaurant and post a picture online. In return, the customers had a chance to win either 16%, 50% or 100% discount coupons. This initiative encouraged customers to do marketing for the restaurant and the 3 different coupon codes added a fun element to the initiative. You can do a similar promotional strategy
Entice your customers with mouth-watering pictures: If you are introducing any new menu item, you can snap some pictures and send it to your customers. Additionally, you can also snap pictures of your most popular and loved cuisines and share it with your customers. Even a picture of chilled drink in hot summers or hot sizzling food in cold winters will do the trick for you. Just use high-quality aesthetically pleasing images to woo your customers.
Gamify: Games are an interesting way to attract your customers. You can conduct numerous games like hiding a deal somewhere in your Snapchats and your customers will get only 15 seconds to spot it and win it. Additionally, you can play interesting quizzes, trivia questions for kids or recipe contests.
Treat your friend: You can launch an offer, where you give two discount codes to your customers. Now, when your customer will visit your restaurant, they will have to go back and post that pictures online and share it with their friend along with discount code and a particular hashtag. If their friend accepts that offer then they will get a certain discount and the customer will also get certain discount or cashback. It's a great way to promote and popularize your business.
Encourage review: Ask your customers to provide you a quick review in Snapchat. They can complement or suggest anything if their suggestions are considered they will be suitably rewarded.
Limited time offer: Use the fact that, snap posted on your story expires within 24 hours, to your advantage. You can initiate a limited time offer where you can post a special cuisine or discount code valid only for 24 hours, this will create a sense of urgency and the customers will rush to avail the offer. Additionally, you can run an offer where the first 20 customers who visit your outlet and show the snap, will get 50% off or a free dessert. You can keep updating the counting while the offer is going on, and remove the snap, once the first 20 customers have visited you.
So, what are you waiting for? Start promoting your
mobile app ordering
system through Snapchat and gain more customer base. If you have any questions or you need help with taking your restaurant business online or optimizing your online space for better visibility and higher revenue, you are reading the right thing. We, at 
RestroApp
, are a Restaurant Special Technology Force, which helps restaurant businesses like yours to stay at the edge and win in the digital arena. Just drop us a line at 
info@restroapp.com
and we can work wonders for you!