If you have been in the restaurant industry for a while, by now you might have known how important is to delight your customers. Your whole business revolves around them. Good restaurant service brings high customer satisfaction, which brings you repeated business. Your customers can turn into your marketers if you provide them the best services. Moreover, they will spread the good word about your business which will fetch you, new customers.
Running a restaurant requires immense planning and strategy and a lot of hard work. It is seen that 60% of restaurants survive for a year after that they shut down. However, 80% of restaurants sustain for five long years. They unknowingly happen to make some mistakes that pull their customers away.
Quality food and good service leave an impact on a customer. If your staff is not well trained or is constantly making mistakes, then you might be losing on serious business. You can make things right if you are aware of the restaurant service mistakes that servers often make.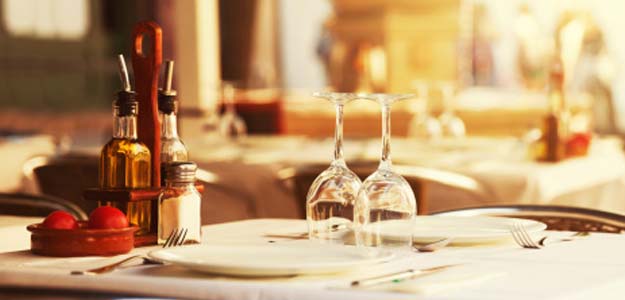 In this blog, we will talk about all those mistakes that restaurants staff tend to make. If you want to succeed in the restaurant industry, then you must avoid these restaurant service mistakes.
Restaurant Service Mistakes That You Must Avoid
1. Not greeting customers well
It's your staff that interacts more with your customers, so they need to leave a good impression on them. Also, it is rightly said that the first impression is the last. Your staff needs to master the art of greeting your customers. In big restaurants, there is special staff assigned to welcome the guests. They assist walk-in customers with the tables.
You must appoint a person who can greet your customers and make them seated. You can also train your staff to greet and assist your guests.
In addition to this, use a standard customer service checklist that would help your staff to avoid any service mistakes and deliver the best.
2. Not Handling The Glasses Properly
This can be avoided if proper training is imparted to the staff before getting them on board. The manager can remind the servers of the correct way of handling glasses. For instance, no customer likes it when the waiter serves the drink while holding it from the rim. 
3. Not making eye contact
Eye contact makes a huge difference, customers feel that they are being heard and welcomed. Good eye contact will not make a guest fussy while waiting for the order. Train your staff to make prolonged eye contact, this will make them appear confident and will keep your customers engaged. 
4. Failure to recommend the popular items
Sometimes guests are not able to make choices, so the dedicated server can help them in deciding between the two. The server could recommend them the most popular meal. In additions, helping customers place their orders is a good opportunity for upselling the high-profit margin menu items.
5. Not well prepared
This is quite frustrating when the server forgets to get a spoon with a soup. It is not a big mistake, but it can leave a bad impression on the customers. You can easily fix it by planning before the customer arrives. Empower your staff to follow basic guidelines, so that you don't have to feel embarrassed.
6. Failing to refill on time
Train your staff to ask for another drink when they have a third of it left. If they ask later, then your customer might not order and you lose the opportunity to sell one more drink. So, it is important to offer beverages at the right time. Sometimes servers take the glasses from the table to refill it, but technically the glass should be refilled at the table.
7. Over friendly server
People love to dine with their loved ones to spend some quality time. The over-friendly server will irritate the customer as one will invade their privacy. It's important that your staff should not poke and interrupts your guests' conversation. Your servers should be near the tables so that when called they are ready to offer service, but not hovering around customers' heads.
8. Not familiar with the restaurant online ordering system
Your restaurant staff should have complete knowledge about the restaurant online ordering system. If they are able to take and process online food orders on-time, problematic delivery or not even listening to the customer complaints regarding their orders, trust me it is a major issue to consider.
As a restaurant owner or manager, you have to train your staff to process online food orders.
9. Not presentable staff
When people dine they notice every minute details such as how your staff is dressed and are they following hygiene. Yes, your staff must dress properly in a uniform, plus should have trimmed nails. Also, they should avoid strong perfume as it can distract the guests. Make sure your staff is abiding by the hygiene standards so that you don't have to feel embarrassed in front of your customers.
10. Allowing guests to leave without thanking
Make sure not only the server who is going to get tip should thank the guest. Instead, assign someone else who's not getting a tip for thanking, so that the customer can feel your hospitality. People visit a restaurant to have a good time not just eating food. So, their overall experience should be great, and the assigned person should thank them with a genuine smile and eye contact.
11. Instead of "just one" ask "will you be dining alone"
Be cautious while asking any question to a person who came to dine alone. Asking numerous questions might irritate the guest, and he or she might leave. Also, don't put single diners at the bar, instead provide them a table. Don't try to save money as a single diner might feel offended and awkward and will not show back.
12. Paying attention to certain guests
Your restaurant staff or servers should treat every guest equally. If your servers pay more attention to good looking guests or certain guests, then you need to correct this behavior.
13. Not able to prepare for bookings
If a customer books a table online with restaurant food ordering apps or even on phone call. Then, your restaurant staff has to prepare the pre-booked table for the guests.
14. Inappropriate comments
Your staff should act professionally. They should not be talking or making inappropriate comments to the guests. For instance, they like their perfume or looking good today.
15. Poor communication
Servers should be able to communicate clearly while taking orders so that customers can understand them. They should avoid talking loudly, speaking too quickly or mumbling.
16. Misleading comments about food
Your restaurant staff should know about every dish. If a customer asks anything particular about the dish, your server should be able to answer it. If your server makes misleading comments about the dish, it can hamper the dining experience of your guests, and they might feel your staff is not trained.
17. Getting Orders Wrong
If you notice that some of your servers are getting wrong orders, then you need to identify the issue and make them understand how important is to serve the right item.
18. Making guests wait for the check
If your servers are keeping your guest waiting for 15 -20 mins for the check, then there is a huge problem in your management. This might ruin customer experience and they might give you negative feedback. Your servers should be able to deliver the bill shortly after the meal is concluded.
You should start noticing your staff as they provide table service. If you identify any problem, then talk with the specific employee or mention the problem in your meeting. Also, talk to the concerned employee in person. Also, don't penalize them by cutting their salary, this will lower their morale, and they will lose interest. Instead, talk to them, hear them and make them understand the points they are lacking in. This will boost them and in future, they will try to avoid such mistakes. Also, reward employees who have delivered good table service, also give them a hike. 
We hope you are not making these mistakes, and if you are, it's time to correct these restaurant service mistakes. Furthermore, if you need any assistance in building your restaurant app then you can drop us a message at info@restroapp.com we will create an app for food ordering in the best way possible. Also, if you need restaurant promotion ideas, we are here to help you. So, don't wait and reach us today.