It's indeed a great news! You've decided to invest in a mobile food ordering app for your restaurant business. As a business owner, there's nothing more awesome that you could do to make it big in the digital world but as a marketing manager for our business establishment, have you done enough research for your business? That's the point!
Developing an app isn't the work involved in here. Designing and developing a mobile food ordering app that will cater to your target is the real work you need to undertake before beginning with the development process. Most restaurant mobile apps have failed miserably due to incorrect research findings and improper strategizing. It is important to first conduct a thorough research on what exactly is it that your customers are searching for in a mobile ordering app.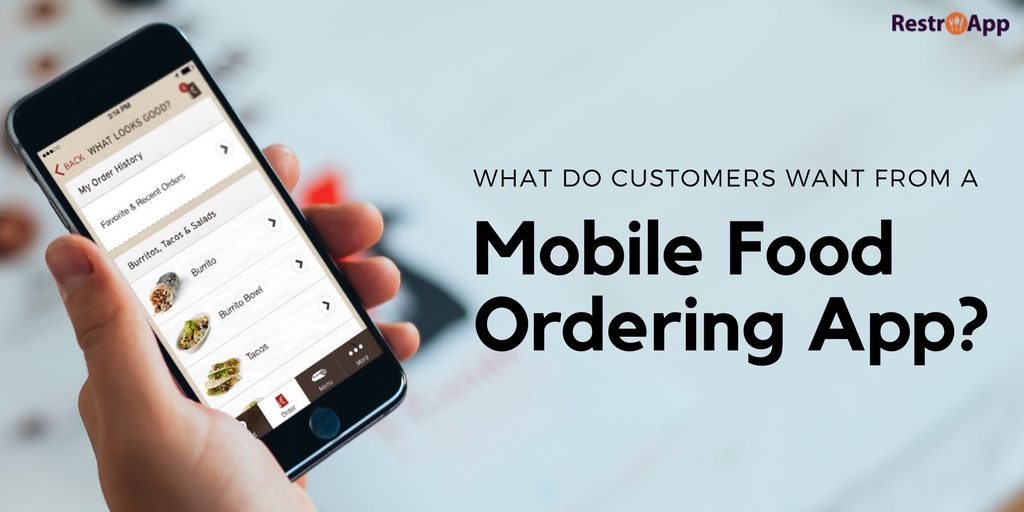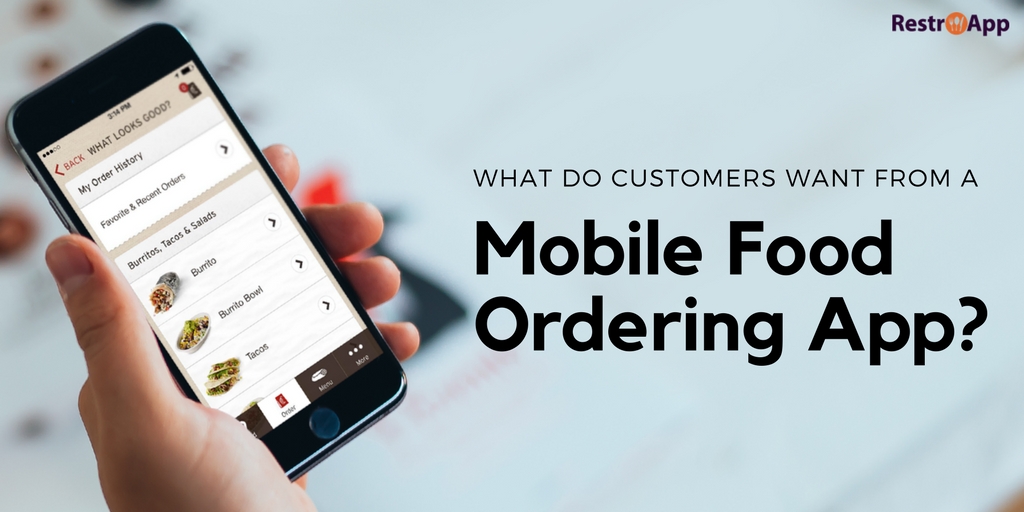 At RestroApp, we have got you a list of the six most sought after features every customer expects in an online mobile ordering app:
1. Location based tracking: Every customer especially the ones who are on the go expect their mobile food ordering app have a location based service system wherein they may locate the nearest restaurant of the chain and place their order. They also expect the app to be high on location accuracy to avoid any complications with regard to the street number, lane, etc. Hence, your app must be able to identify its customer's geographical realm.
2. Loyalty referral program: What forces a customer to return? The ambiance? The food? Sure they do act as driving forces but what is it that forces them to remain a loyalist? Reward programs, loyalty plans are the mantra to a loyalist base. Your mobile ordering app should be able to store almost every detail of the customer and their order history. The loyalty program must give the frequenters some added value, etc. so that they continue visiting your restaurant. It may be anything- from a free lunch to some movie tickets, you may plan and design a loyalty reward program that suits your brand image and other factors.
3. Easy order placement: Placing an order via the mobile ordering app must be an easy process. It must be apt at cutting off the various issues that arise while placing orders via the phone. Easy order placements combined with a digital menu card will let the customers know what exactly they should expect on their platter. This will help them place orders faster and will help you spend very little time explaining to them what exactly is it that you are offering.
4. Customized services: Your food ordering mobile app must let customers customize their orders. From the choice of toppings on a pizza to the requisite spice levels, let them be able to explain what it that they are searching for is. Customizing makes a customer feel special and everybody loves a bit of personalization in almost everything they do. From a rewind of their past orders to their suggestions given earlier, everything must be recorded and used to provide the best possible service. Your service alone will help you get that extra edge over your competitor's.
5. Easy Payment Options: The most dreaded part of the food ordering process is the payment option. Most of the customers seek easy methods of payment, namely cash on delivery, net banking, debit/credit cards, mobile wallets, etc. Customers are afraid of hackers and other unethical attacks that may cause a difficulty in the transaction. You must make sure that your customers are made aware of the security measures you have taken. You may also start a wallet for your restaurant as well. This will help your customers feel safe while transacting with your brand. Cash on delivery also must be made convenient with enough change money at disposal.
6. Online tracking: Order received, packed and dispatched; customers would now like to know where exactly has the food reached. Food delivery giants like Zomato, Food Panda, Swiggy and more offer real time tracking options and customers who place their food orders while traveling would appreciate this feature. It can help them guide the delivery personnel in case they have picked the wrong route.
Deciding and investing in an app is an easy option, Your competitors could also join you in the game but if you delve deeper, you'd realize that the winning factor lies in the detailed research and it's valuable findings and how you utilize the findings to your benefit.
Need some help with your restaurant app? Or are you still contemplating on getting one? Drop in a line at info@restroapp.com. We, at RestroApp, know exactly what it is that you are seeking!