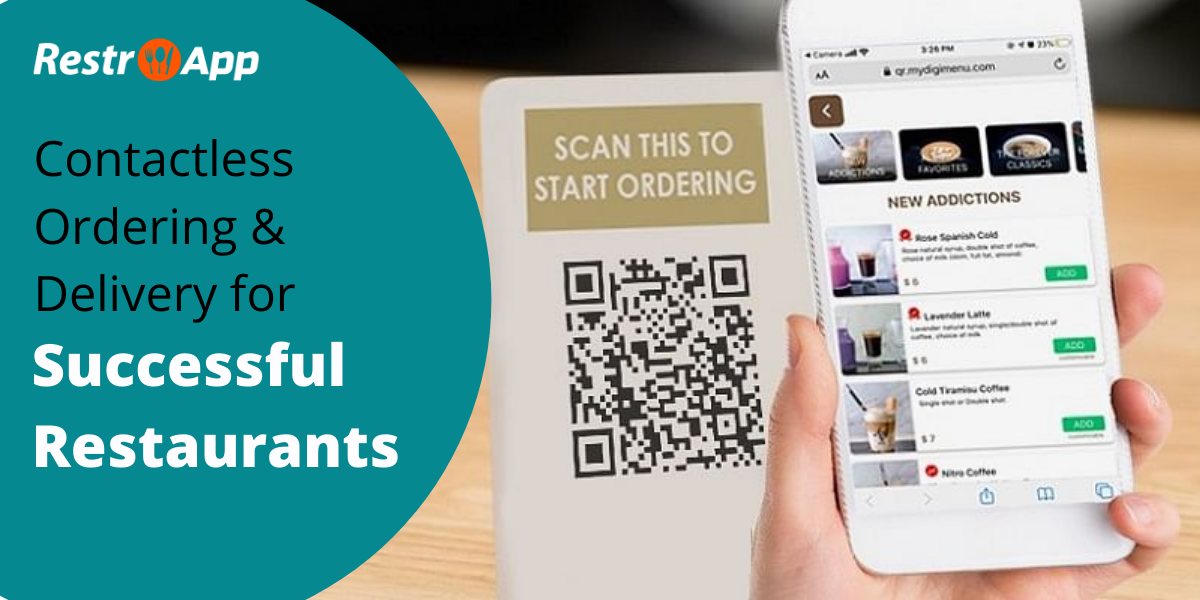 The global lockdown, coronavirus pandemic, and the panic midst the crowds have impacted the restaurant business like never before. The beginning of coronavirus was horrifying though. But now, things are getting normal, even restaurants are beginning to understand how to survive even in such a crisis. 
The current scenario is not too good, it seems. Pandemic is not going anywhere so soon. Hence, restaurants need to reevaluate their strategies to survive. Besides, we are not aware of the coronavirus pandemic, how long will it last. Hence, restaurants will have to be prepared – both physically and psychologically – to operate in such situations. 
People are stepping out, but there is still a fear of 'whether I should eat outside or not.' 
Hence, restaurants need to keep up with the current trends of the food industry. 
Contactless Ordering & Delivery – That's How Successful Restaurants are Build
People are terrified to leave their homes, reach restaurants, and eat something. They want everything to be served in the comfort of their homes. For this, contactless ordering & delivery has come forward to assist. 
Since the situation is not so good for everyone, people don't even hesitate to pay a premium price for delivery services. They will do everything possible to remain safe at home, even pay more for the food. So, if restaurants strategize properly, there would be no hassle earning profits even during the crisis. 
Besides, contactless deliveries are now a thing – there is barely any restaurant that would not opt for contactless ordering & delivery right now. Zero contact delivery is a new opportunity for the order and delivery industry, and hence every such business should be ready to change. 
Contactless Ordering & Delivery – The Future?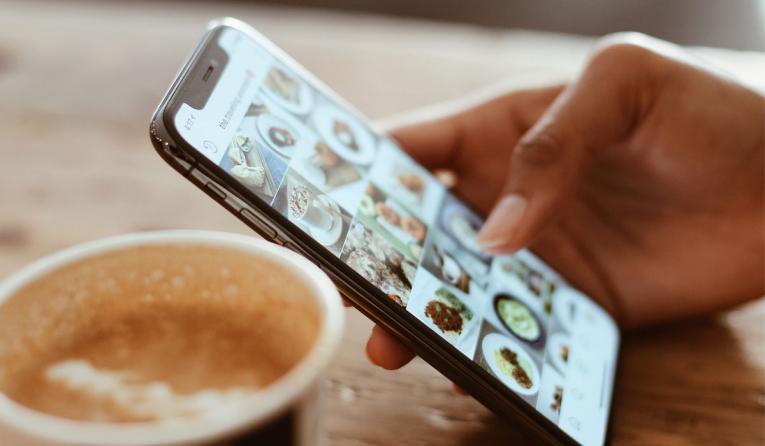 The restaurant industry has been fruitful till now, but amidst the coronavirus pandemic, it has been difficult to survive. A lot of things have changed and will be changing in the future too. So, what should be the strategy to survive or stay afloat in these changing trends? 
Businesses have shut down during coronavirus, and we know how tough is it to build the business from the scratch. The need is to figure out the best strategies to ensure you sustain. 
Well, there is a rumor that 'contactless ordering and delivery' doesn't really help, but the fact is that it does. Contactless ordering and delivery are the new normal, which every restaurant business will have to adapt – to survive now and in the future too. 
Contactless deliveries have certain benefits to the business and the people, which are as follows:  
Function without Much Staff –

Managing the staff is one of the most significant costs that every restaurant has to bear, be it a small restaurant or a big one. During this crisis, when the budget is a constraint, it is mandatory to save money and function without much staff. Of course, because there is a scarcity to pay the salaries. So, the more the staff, the more will be the expenses. Hence, the need to function without much staff is the need of the hour. 
Takeaways with Contactless Deliveries – Restaurants are getting comfortable with the new normal of contactless deliveries. Being a restaurateur, you will have to indulge yourself in contactless deliveries. People are looking for the utmost safety at this moment, and the requirement is to adapt to all safety measures so that customers feel safe while eating at your place. Allow your customers to place prepaid orders on your branded restaurant app, pick the order from the counter, and take it away to their places. Why should your restaurant be indulging in the takeaway business is because that is going to upkeep the safety of your customers, which is the utmost requirement as of now. 
Dine-In with Minimal Physical Contact –

The restaurant industry is surviving right now with features like contactless orders and deliveries. The reason why you should go in for this option is that there is minimal customer contact, which is the ultimate demand of the hour right now. Your restaurant can take orders and even pay for these orders by phone easily. Besides, you don't have to indulge in any interaction with the customer as well. The 'social distancing' feature here is finely managed with contactless deliveries and ordering system. 
What Features Make a Good Contactless Ordering System?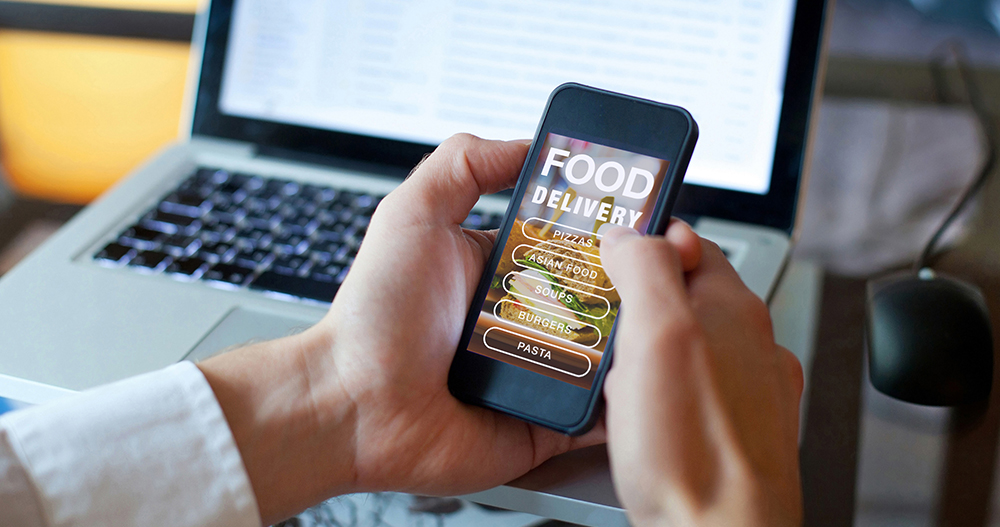 For the restaurant business to survive, it is essential to invest in a good contactless ordering system. By a good 'contactless ordering and delivery system,' we mean a system that incorporates the following features:

Branded URL – A reliable ordering and delivery system will have a website link of its own. It will represent the restaurant business well, ensuring that the target audience knows about the brand and how everything works on the website.

QR Code – Using 'QR Code,' it is easy to allow customers to get an order from any restaurant of your choice. You don't have to get in contact with the restaurant's staff, in fact, just scan the QR CODE of the restaurant to order your favorite food from the restaurant.

Ease of Ordering Online – Every restaurant business must be backed up by robust online solutions, which could be an app and a website. There should be ease of ordering online, which means you must have a branded restaurant app and web solutions to allow your customers to easily order through your restaurant.

Safety Precautions – There is an urgent need to build safe solutions for restaurant businesses. During this COVID-19 phase, it has become tougher for everyone to maintain the safety of the customers. However, if you have a contactless order and delivery solutions available, make sure it builds confidence amongst the customers and the staff regarding the safety measures followed. 
Payments Digitally – The restaurant app must support different types of payment options. Not every customer is comfortable with paying through credit card or debit card. Alternatively, people are not even indulging in CODs too. Hence, there should be proper payment options available in the app or website, so that the customers don't feel the need to switch to some other restaurant or your competitors. 
Upgrade Menu – The COVID-19 phase has initiated the need to revise the menu in every restaurant. There is an urgent need to upgrade the menu, which means you should be investing in food items, which could boost the immunity of the customers. No customer would be visiting a restaurant or order from one, which doesn't have quality food items on their menu. Hence, invest in a contactless ordering and delivery restaurant system, which has an upgraded menu (healthy and safe). 
Veg/Non-Veg Food Items – Talking about the menu, it should have both the veg and the non-veg items, which will help you in satisfying the hunger of both customer types. Of course, during COVID-19, it would not be a great idea to cater to the need of just one customer type. The need is to magnify the restaurant business at this point, and if that's done right, your business will flourish even after the COVID-19 phase. Hence, go for an online ordering and delivery restaurant system, which helps you in the catering needs of all customer types.  
Seamless Store Management – A good contactless delivery and order system would be helping you in managing your restaurant seamlessly. Easily switch on and off delivery options, manage the radius of the delivery area, enable or disable pickup services, personalize delivery costs for different orders.
Proper Banner Management – A decent idea to promote your brand during this crisis is showing banners on your app or website. It is important to grow your brand during this time so that you can easily sustain your business in the long run, even after the coronavirus pandemic. So, if you have invested in a good ordering and delivery management system, it would allow you to manage your promotions too. 
 Analytics & Dashboard- Investing in a good ordering and delivery system would help in checking the store performance in real-time. Every restaurant needs to grow and for that, there is a constant need to keep a check on the progress. So, the ordering and delivery restaurant system should offer a proper dashboard and analytics to help your restaurant business in growing aptly. 
Security of Customer Data – What customers are expecting right now is utmost safety. Be it the food they eat or safety regarding information, customers are highly concerned about the security of their data and personal information. An ordering and delivery restaurant system should be able to keep the customer data safe and sound. Besides, there should be a persistent connection and communication with the customers. Either choose the SMS or emails, all you need to do is create a communication with your customers, and maintain the connection. 
What Practices Are Restaurants Following for a No-Contact Delivery System?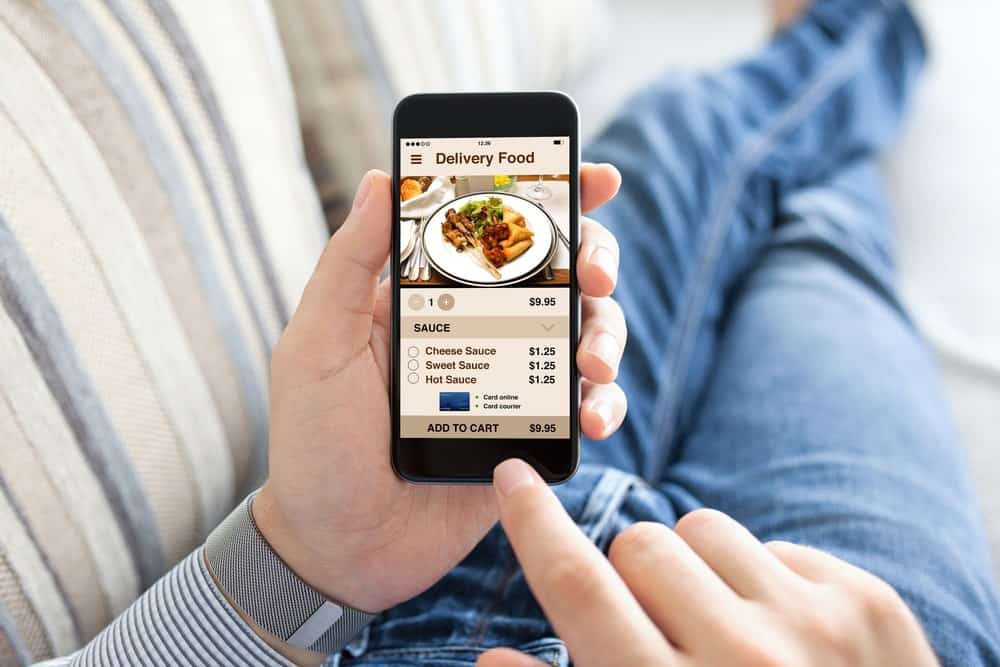 There are some best practices and basic structures that every restaurant is following to create an efficient 'contactless delivery system,' Here are what every no-contact delivery system should follow:
Give your customers the freedom to pick the services when ordering online. Make sure they know about the 'contactless delivery option' and utilize it properly.

Communication with customers is a must. They must get all updates and features on their phones or emails, which means you have to be consistent with the communication with your targeted audience.

Contactless transactions via different payment options or gateways must be followed. Customers are appreciating the efforts of restaurants, who have indulged multiple payment options in their app and website. Mostly the customers should be given cashless options to pay for the orders.

Reinforcing the hygiene of customers and employees is a must. You should be adhering to the safety measures and policies that have been set by the government. Hence, the best practice to be followed by every restaurant should be to upkeep the safety measures. Sanitize everything and keep masks, sanitizers, and all cleaning equipment available at the restaurant. Keep an eye on the temperature check and handwashing practices – these sanitization activities should be followed properly in your restaurant.

Boost safety practices in your restaurant. Right from stock management to preparing, cooking, packing, and delivering safely, the restaurant industry has to look after all the safety measures to keep the customers and staff safe. Right now, the restaurants that are following the 'no-contact delivery' are investing time in boosting safety practices. 
Contactless Ordering and Delivery for Successful Restaurants
COVID-19 outbreak has brought a new change in the restaurant industry. The restaurants are much more inclined towards boosting safety practices so that they can keep the customers and staff safe. The need of the hour is to invest in an 'ordering and delivery restaurant system,' which will help you in managing your restaurant's sales and profits. 
Besides, it is time to keep the customers safe, which means you have to invest in safety measures that will keep your customers happy. Make your customers feel that they are in safe hands and they will stick to your business for the long term. 
The contactless ordering and delivery system for a restaurant business needs to follow some essential features, which will help you in delivering safe and comfortable services to the customers. 
Hence, in 2021 and even after, for the time when COVID-19 exists, every restaurant business must invest in a robust 'ordering and delivery restaurant system.' Invest in a good system, so that it pays off via good customer engagement and higher profits in the long run.