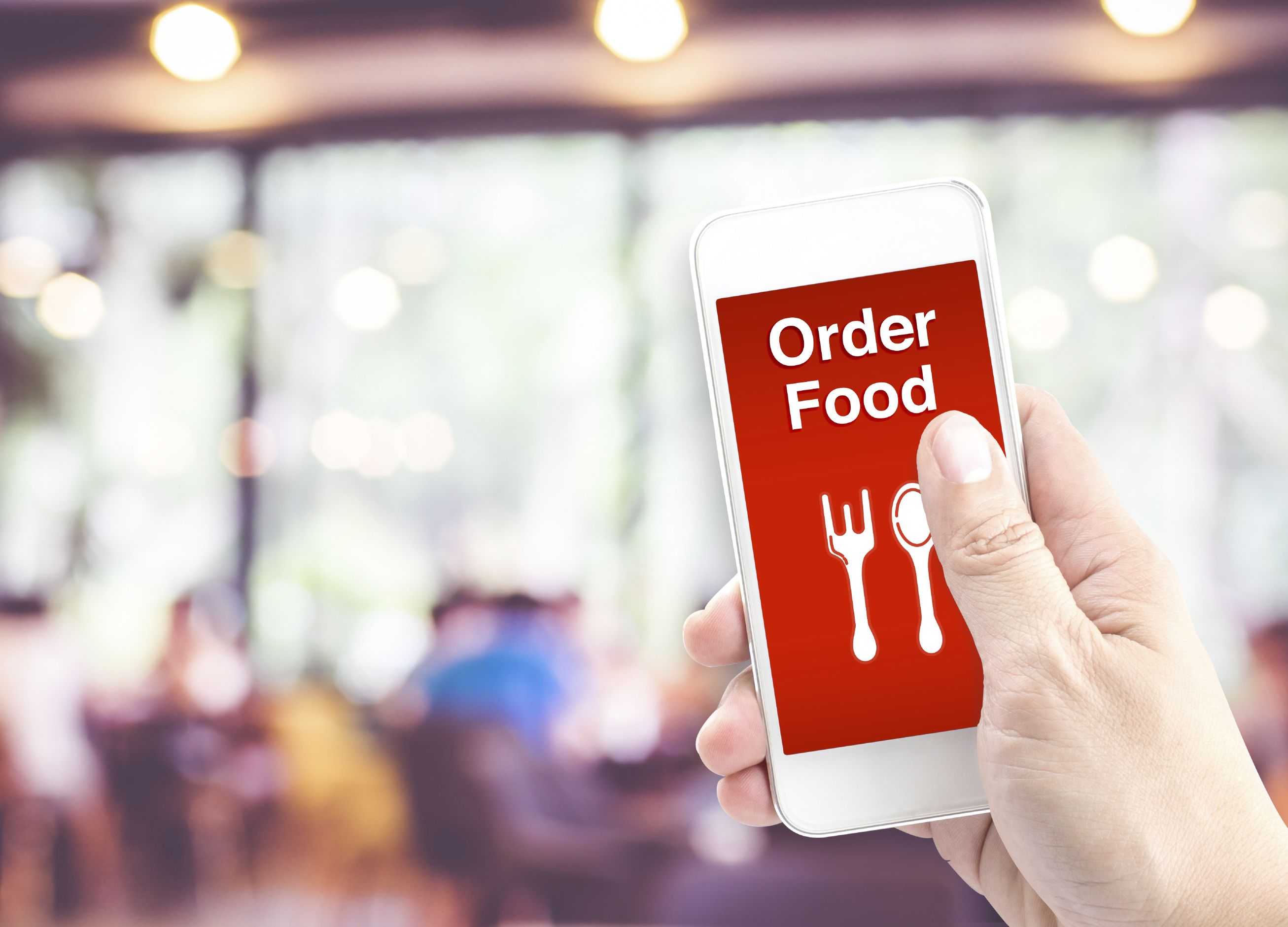 The online food ordering system is one of the most profitable marketing strategies for restaurant businesses. Online food ordering platforms also prevents missed orders due to busy phone lines or a lack of resources to monitor the phone. The face of the restaurant industry has shifted from the traditional dine-in culture to takeaways, online ordering, and home deliveries. Restaurants are quickly incorporating mobile food ordering apps in their restaurant management systems to streamline the entire order taking process.
What is an online food ordering platform?
Online food ordering platforms have disrupted the food ordering and delivery process in restaurants. People no more have to shout for their orders in a crowdy restaurant, or especially go out to eat at a restaurant. Furthermore, the online food ordering system for restaurants is a trend that is growing at a fast pace. Major Restaurants today just for the convenience factor and increasing revenue are listing their services even online.
Types of online food ordering platforms:
Restaurant apps
Food ordering platforms
Food delivery platforms
Restaurant ordering websites
3rd-party apps like UberEats, Zomato, Deliveroo, etc.
Why do people prefer online food ordering?
As we all know that food is the basic need in every human life, for which everyone is struggling. Yet even after their efforts, if people are still not happy with their sustenance, then the effort given behind it is completely useless. The reasons might be the people are occupied with their busy schedules, they either can't able to cook or not having time to make food and order their food from outside.
What are the benefits of online food ordering?
The food ordering process easier for customers as well as for restaurant owners.
Easy order management
Less processing time means less waiting time for food orders.
Live order tracking.
It is very easy to customize the food order.
To know more about the benefits of food ordering platforms visit here!
Choosing the best food ordering platform for your restaurant business is a tough task! This is due to the fact that adoption for mobile technology has increased in leaps and bounds in the world. Phone orders and booking rates have declined these days extraordinarily.
Mobile apps developed to provide food ordering dedicatedly is now a raging trend for all mobile users. With more than 2 billion mobile users, an app is today the best way to promote the restaurant.
The following trends will help to understand the Future scope of online food ordering by Restaurant App.
Drive Sales with Social Media
The popularity of smartphones and the usage of social media platforms using smartphones is known to the world. So, it must not be a surprise that food chains are now including provisions of using their mobile application for ordering to promote their sales.
Food chains like Domino's and Pizza Hut even have the provision to create a profile for customers where their contact info and preferring to store the pizza menu. Hence, customers can order a pizza using their smartphone by texting emojis. What can be easier than this? What does it mean to be successful on social media?
Focus on what matters to your restaurant brand. As a restaurant owner, you need to understand the ROI of your social presence. You need to get more orders and traffic into your food business. That's the bottom line. Let's take a look at how to use social media to boost sales for your restaurant.
Mobility and Ease
With the online mobile payment feature ordering food using restaurant based apps has become easier these days. There occurs no requirement to make use of cash. One can order food online using online payment modes right from the restaurant ordering app.
Customers can also save up payment-related information in their profiles. Hence, ordering repeatedly is hassle-free; there is no need to add their account details, again and again. With a single button, one can order food online!
Phone Orders Outstripped
The ease and convenience of online food ordering using restaurant mobile apps make sure that Tele calling is no longer used for ordering. The reason behind this is the user-friendly interface of the food ordering app provides a smooth ordering experience to customers.
While placing orders, customers can select their preferred order type; if it's a takeaway or a home delivery. Next, the food ordering app prompts customers to choose their location with an easy drop-down button. It allows customers to select their city and the local outlet before they proceed to the menu and place their order.
Hence there is no potential chance of a communication mishap. The restaurant mobile apps use the Translation system, and hence, language is no longer a problem.
Home Deliveries Increased
The more the population is increasing with their increased purchasing power, the more are the situations of online food ordering occurring. Home deliveries are a matter of daily system nowadays for every restaurant, big or small in the town.
In areas where the population is dense customers prefer having food within the comforts of their home. Provisions of home delivery increase sales. The online ordering system using apps also access this feature.
Food Pre-Ordering Using Restaurant App
There is a feature called 'Advance Order' or 'Food Pre-Ordering' which allows users to schedule their order's delivery time. With the help of the food pre-ordering feature, customers get the freedom of choosing delivery or pickup time, at the time of placing their orders. Customers can select their usual order to be delivered immediately or set a particular time for future delivery. The restaurant is immediately notified about your customers' preferred schedule.
Restaurant food Pre-orders have gained substantial traction in the market. Worldwide, the food delivery market stands at $93 billion, that's 1% of the total food market. The annual growth for this space is estimated to be 3.5% for the next five years as per McKinsey.
Price Drops
More and more restaurants are using mobile platforms for food ordering. This means competitiveness is high in the market. As a result, the price of food gets lowered, and it is a blessing for the customers.
One engages customers online, offers promotions, rebates, and discounts, and these make sure your customer is loyal to the brand. Using restaurant management data analytics, entrepreneurs now can know a lot about the ordering trend of customers.
Food ordering over a smartphone using a mobile app is going to see a boom in the year 2016. Ordering things online will be the second habit of individuals. If we speak about more futuristic ways of delivery of food, then we must talk about something called the driverless delivery of food.
Push Notifications
With a restaurant app, you can improve your customer engagement by sending push-notifications. This feature allows you to post updates on the latest deals, offers, and discounts through the right to your customers' mobile phones.
Push notifications are also a great marketing tool as it comes handy in updating your customers about new items, new product updates, and new combo, etc., introduced to the restaurant menu.
With news and speculations about the driver-less car of Google, drones delivering food, restaurants will soon adapt to these new ways of food delivery to be ahead of the curve.
On the other hand, as a restaurateur, if you are planning to start an online food ordering system or confused about the concept of restaurant online ordering process; contact at RestroApp to expand your restaurant business with your own Restaurant Mobile App.