Our love for food can never end. This is why food delivery apps like GrubHub, Postmates, or Uber Eats are in great demand these days. People no longer have to wait for the tasty food as the food gets delivered right at their doorsteps.
Different food ordering apps are making their presence in this industry to create a significant impact and making profits by following the trend. The life of foodies has become much easier as their taste buds will not have to wait for a long time.
The online food delivery solutions have become very popular among youth and the Millenials too. Well, to satisfy the needs of the people, many business owners have started making their own food delivery apps.
Creating an app is not an overnight procedure as it will require market research, analyzing customer behavior, managing requests, and delivery partners.
Let's get started with our complete guide to on demand food delivery app development: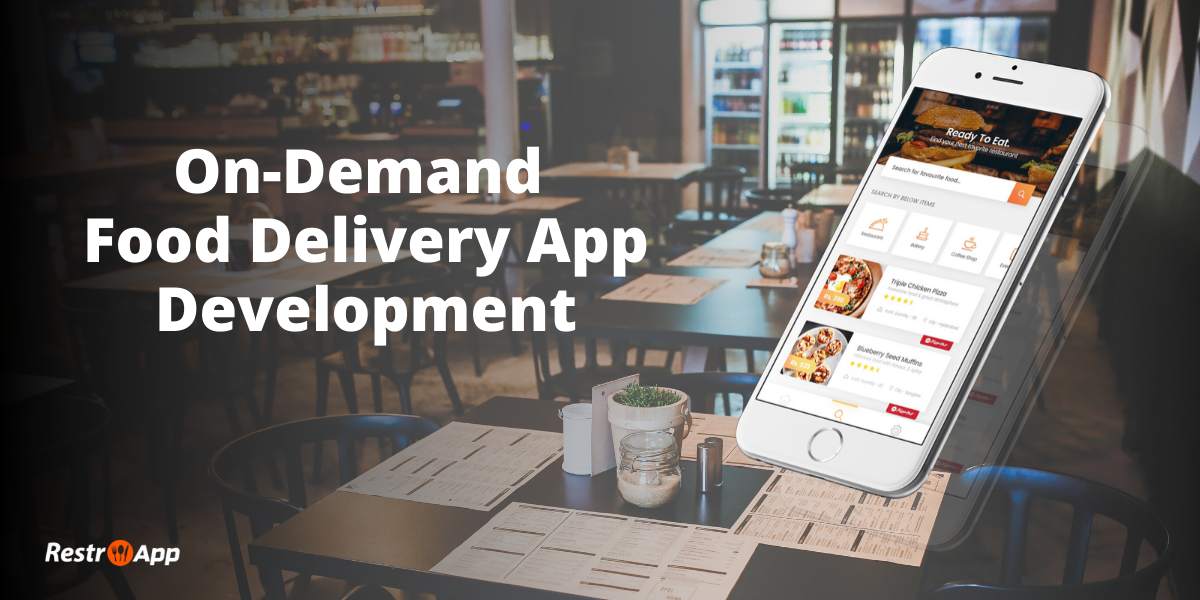 1. Evaluate an Idea
Evaluating an idea should be your first choice. Analysis, the foremost part before building a food delivery app like Postmates, is essential. You will have to question yourself that for whom are you making this app, what will be their approach, whom do you want to target. Also, researching competitors should be done as you will have to compete against them.
2. Do Complete Market Research
This stage is crucial as you will get the overall idea of how well your app will work, instead, will it work or not. The main motive behind this is to gather information about your competitors. Some of those are, what are the features they are providing, and who are their target audience and also, what is the demand for the app in the market? And then, what should be the different methods to get the customer's attention that competitors lack? These are the major topics that one has to look after. 
When you start with food ordering app development, make it user-friendly as customers won't come back if it's not.
Analyze the pros and cons of every food delivery app available in the market and then make the best one.
Pro tips:
The first tip is to look after the execution rather than thinking of the profits. A proper implementation will lead you to success.

Create the uniqueness of your product and focus on 'why' people would order from your app.

Understand customers, as what they want, and how can you provide the same.

Partner with the best restaurants that focus on quality so that people would not regret ordering through your app. 
Furthermore, food ordering apps like Grubhub, Postmates, Uber Eats are the biggest names in the food delivery market. If you're interested in how to build a food delivery mobile app, they're the first ones for you to research. However, simply copying any or all of them won't do you any good.
So let's head to the next stage of on demand food delivery app development!
Related Read: 5 Ultimate Tips to Develop Your Restaurant Mobile App Business
3. Business Analysis
At this stage, your attitude towards building the food delivery app should be evident. Another thing is the cost. Estimate the cost to make the app and how will you monetize the model. There will be three types of users who will use your app – 
Customers who are going to order the food through the app.

Restaurant owners who will list their restaurants to promote and deliver.

Delivery partners to accept orders of customers and delivering it to them. They will get the location of customers as well as the name and address of the restaurant.
4. Going with the Trend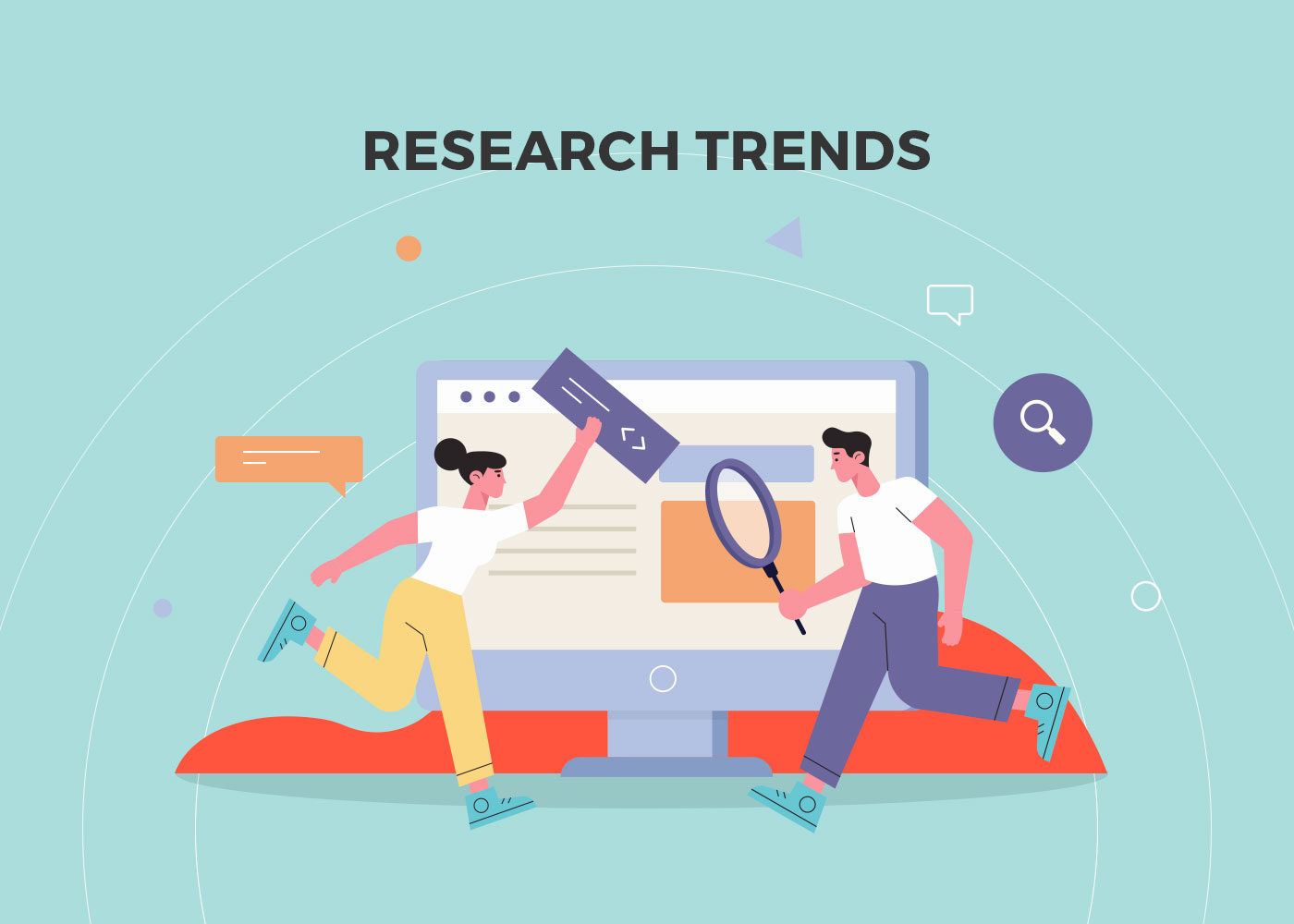 Food delivery apps like Postmates, Uber Eats, & GrubHub hold one thing in common; that is, they follow the same pattern, which is why they compete. They are futuristic and work on future developments; this helps them to gain the attention of customers in every manner.
To stay in the competition, particularly in this industry, you will have to keep an eye on the competitors, especially on their new features. As the growth in technology is at par, one has to follow the trends at least to be in the competition. 
AI is a trend in mobile app development these days. Using it in your food delivery app means you can add multiple features like:
Implement Speech Recognition Technology so that customers can simply talk with your food delivery app to make an order.
Use Chatbot Technology to help users learn more about menu items, restaurants, and delivery options.
Machine learning platforms to make predictions by analyzing incoming information. These can be used for offering advice on menu items, creating offers, etc.
Check out our blog better Services with AI in the restaurant industry in mobile apps to get more information on this topic.
A feature like mobile payments
In-app payment options are most important in today's on-demand services market. The whole world is moving toward a cashless future. Instead of providing all your delivery workers with POS terminals, it will be way cheaper for you (and more convenient for your contractors and customers) if you implement a payment gateway when you make a mobile app like DoorDash, Postmates, or Uber Eats.
When a delivery arrives, the delivery person or a service operator usually calls the customer. Push notifications are way less intrusive and disruptive than calls, though. When a delivery is ordered to a workplace, for example, the customer might not be able to take a call. Push notifications are also a great way to protect customer's phone numbers and names. Another way to use push notifications is to let customers know about promo campaigns and discounts, which are always appreciated.
5. Key Features of an On Demand Food Delivery App
Make your food delivery system as easy as possible so that customers can place their orders. This will also depend on the food ordering app features you provide that others don't.
You can make three versions of your app — one for your customers, another one for the restaurants, and also one for the delivery partners. If any of the versions fail or have any issues, the order will not be completed.
Let us discuss in-depth for all the three versions of the food delivery app:
In this version, the first thing that the customer will see while opening an app is the registration/login page. It will help you to create a bond with your customers and understand them deeply. 
Give access to customers to login using Facebook, Instagram, Twitter, and other social networks, which are a must for an app.

Make the registration process fast. The customer doesn't wait for lengthy procedures. Setting up a username, password, address, and payment information is enough at the start.

Don't force them to signup; instead, give them a chance to explore and when they want to order ask them to signup.
After the login, the user starts searching for the restaurants which are nearby and will look for a restaurant menu, prices, and offers. The search feature should be very well-curated, and you should assist your developer when building an app.
Those who are willing to find different cuisines or want a specific dish, you can give them the option of finding restaurants with their preferred cuisine. This can be your unique feature, as most of them will not provide this to their customers.
When a user adds an item to a cart, there is an essential metric between adding an item to the final purchase. This is very important in business to make profits. The user should not be interrupted in between. Adding an advantage, you can do an upsell here.
It's payment time!
When the customer is in the final stage of purchasing, one thing to note while developing an app is a payment gateway, as the payment should be completed fast and securely by the customer. 
There should not be any issue regarding the payment. The developers should focus on this. Also, offer users various payment options like cash on delivery, payment through card or online wallets.
Reviews matters a lot
After delivering an item that the customer has ordered, asking customers how their experience helped you to build a connection. It will help you to improve your customer experience. You can ask questions like – 
Was the meal as expected? 

Was the delivery agent kind enough to deliver your order?

Were there any issues while paying online? (If the customer has made an online payment).

Can you please rate us? (You can ask for both app as well as for the restaurant)

Lastly, any suggestions?
In the customer version, you can ask them to share their order whereabouts. For instance, "My today's lunch/dinner was from (particular restaurant)" and share this on social media.
Also, you can show them:
Order history

Send push notifications for future orders or offers, and 

Delivery time estimate for their current order.
Courier Version/Delivery Partners
The first thing when developing an on demand food delivery app's courier version is to make delivery partner signup. You can give them a password recovery option in case they fail to remember the current one.

The courier version is used by delivery partners to accept or decline orders. When they accept orders, their location can be noticed by a customer as well as a restaurant. 
Your delivery agent has signed-in!
Once the delivery boy has access to the app, he will accept the requests coming from the restaurants to pick up the order. The customer's address will be mentioned to deliver food to them. 

There are three stages in which you can set the status which is shown to the customers.
Accepted – When the delivery partner accepts your request to deliver.
Picked up – Once the restaurant prepares the food, this message can be shown once the delivery agent is on the way.
Delivered – The final destination of your item to be reached. 
Apart from this, you can give geo-location of the delivery agents to customers so they can predict the time to reach. 

Notification for requests.

History for previously completed orders.
3. Restaurant Version
This is an essential version of all three versions. The restaurant owner will have to make access to list the restaurant on the app. This app will help in managing the orders, accepting or rejecting customer's requests, setting menu, and their prices. 
The foremost thing is the registration process, which includes creating an account, set up id and password, and after this restaurant owner will be good to go. If you are making an app as a food delivery aggregator, then this is an important feature. 

The listing of your restaurant should be done in case of aggregators, to reach to your customer.

Once customer requests for an order to be delivered, the restaurant will accept the order and assign a delivery partner for that order. For this, the admin panel is very much distinguished. 

This will let customers know about the current process of the food like cooked/baked, getting packed, hand over to the delivery agent, etc. 

Once the order has been reached to the customer, the complete cycle is completed. 
How does on demand food delivery apps like Uber Eats, Postmates earn revenue?
The food delivery apps can earn through different modes i.e. charges from restaurants and charges from customers as a delivery fee.
A restaurant charge should be mentioned in your application, some of the partner restaurants pay either a fixed sum (like a month to month expense) or work on a percentage basis. Likewise, restaurants can pay an extra charge to get "Featured" on the app (to be on top). 
A user fee is defined as when a user will order an item through an app they will be paying an extra amount for the food which gets delivered at home or office or any accessible location. This charge can likewise be either a fixed charge (per request) or on a percentage basis. 
In recent times, looking at the analytics, some are developing a subscription model for users who regularly uses the app. It is quite beneficial for them and the owners too. 
Cost to develop an on demand food delivery app
The costing is very crucial when we want to develop a food delivery app. Some apps may be funded, but some apps are bootstrapped. Food delivery app development cost depending on how you want to make an app or what features you want to add, there are various parts where matters.
 Cost depends on the following:
Developing an app (3 versions)

Payment gateway.

Geo-location.

Restaurant listing.

Account editing.

Payment to delivery partners.

Others
So, if you want to create an app like Uber Eats, Grubhub or Postmates below-mentioned is the average cost you will require.
To make an app for customers, significant factors include accounting, searching for restaurants, detailed information of all the dishes, payment service, etc. For backend, it will cost you $5,480 approximately, and for the front end, it will cost around $14,240.
To make an app for delivery partners, it should include account editing, change order-status, real-time tracking of the customer, order history, integration with maps. The total cost that provides for backend and frontend is around $11,520. 
To make an app for restaurant owners that includes managing the information of restaurant, handling of orders of customers, and other basic features will cost you an average of $5,560.
Conclusion
It can be seen that the online demand for food delivery is rising for a long time, which is the reason for its continuous development in the market. Various versatile applications and online services that offer a high level of service, or merely unique will consistently be popular and demanding. 
We hope this blog will be helpful for you to create a food delivery app like Ubereats, Grubhub, and Postamates. You have to follow the procedure step by step till its actual onboard, and the rest will be history.
Although, if you still have questions in your mind like why your restaurant needs a mobile app? What is the future of online food ordering, subscribe RestroApp blog to stay up to date with food & restaurant industry trends!