Instagram is an amazing marketing tool where you can showcase your brand. No matter how delicious your food is, but people first eat with their eyes. They love clicking pictures of their food and then posting it on their social media. Instagram is a cost-effective way to let your food reach your potential customers. By posting savory food pictures, you can attract a lot of crowd to your restaurant doorsteps.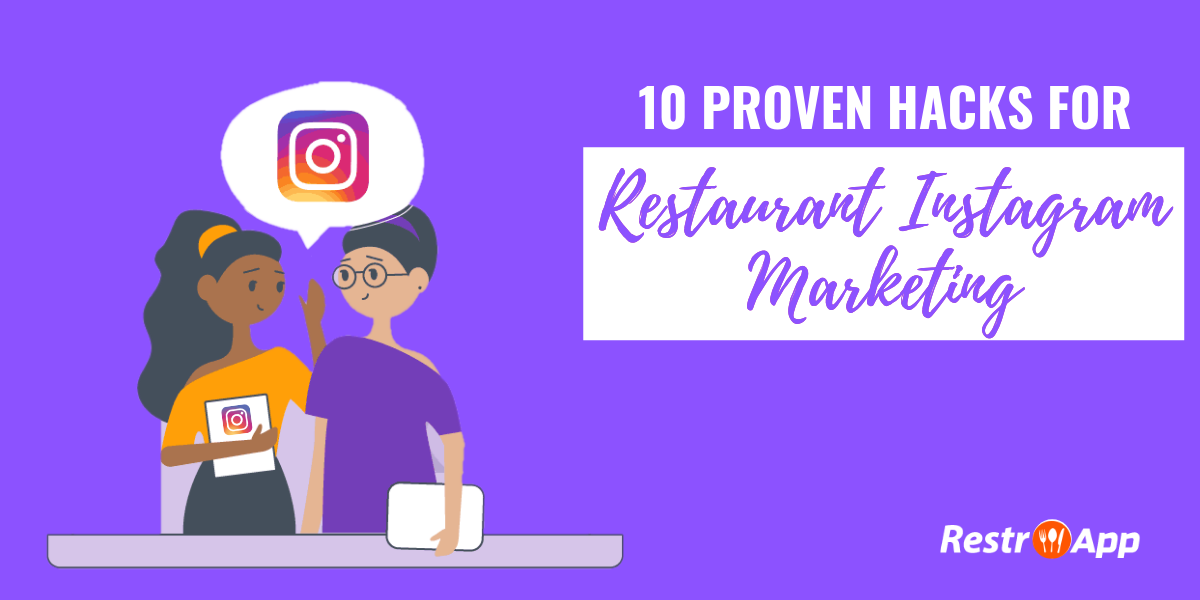 Research shows that 18-35 year old spends most of the time browsing food images on Instagram, and 30 % tend to avoid a restaurant if they don't find it appealing on Instagram.
The mantra to success is creating and curating engaging Instagram posts.
This post will assist you in how to use Instagram effectively for restaurant Instagram marketing:
Restaurant Instagram Hashtags:
Don't choose random hashtags, instead search relevant hashtags for your business. Your followers will see your posts, but what about other people. Instagram users search and even follow certain hashtags. You can use various tools to select the popular and relevant hashtags for your business. Look for the popular hashtags that many food bloggers use; this will give you a good exposure.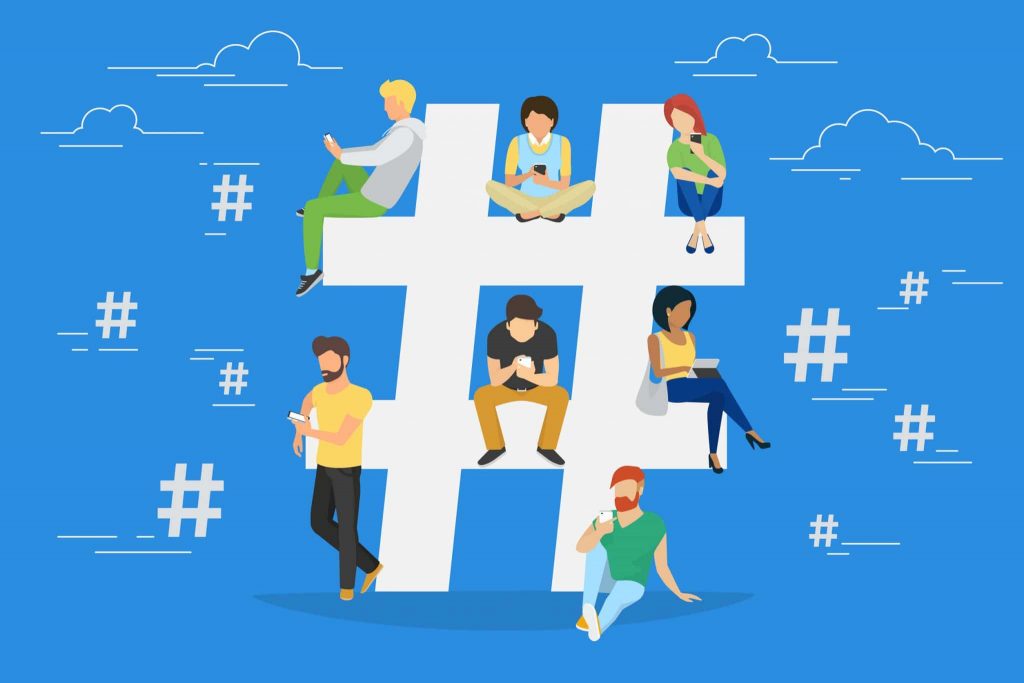 Instagram lets you post 30 hashtags in a single post, but don't go overboard with hashtags. Try using 7-9 hashtags in your post.
Start with a hashtag that is specific to your restaurant and use it in your most posts. Also, tag your food images with relevant trending hashtags, this way you will be able to reach a large audience. Try using one or two in your restaurant Instagram caption and put some in the comment.
 2. Restaurant Instagram Captions:
Instagram is all about posting great pics, but captions are equally important. These few words can showcase your brand's personality. Moreover, you need to compete with millions of other posts, so you need to be creative. Crafting a perfect caption for your Instagram post is not an easy task. Below are the ingredients that you need to try for great restaurant Instagram marketing tips.
Tell a story

Choose the right caption length
Ask questions
Play with emojis
Use Hashtags
Mention other pages in your post
Add a call to action
3. Post Three Times a Day
It is best to post three times a day. If you can't post thrice at least post once a day. You can get access to insights from which you can figure out your audience age, gender, and activity schedule. Post when your followers are active so that they don't miss out on your content.
4. Create Instagram Stories: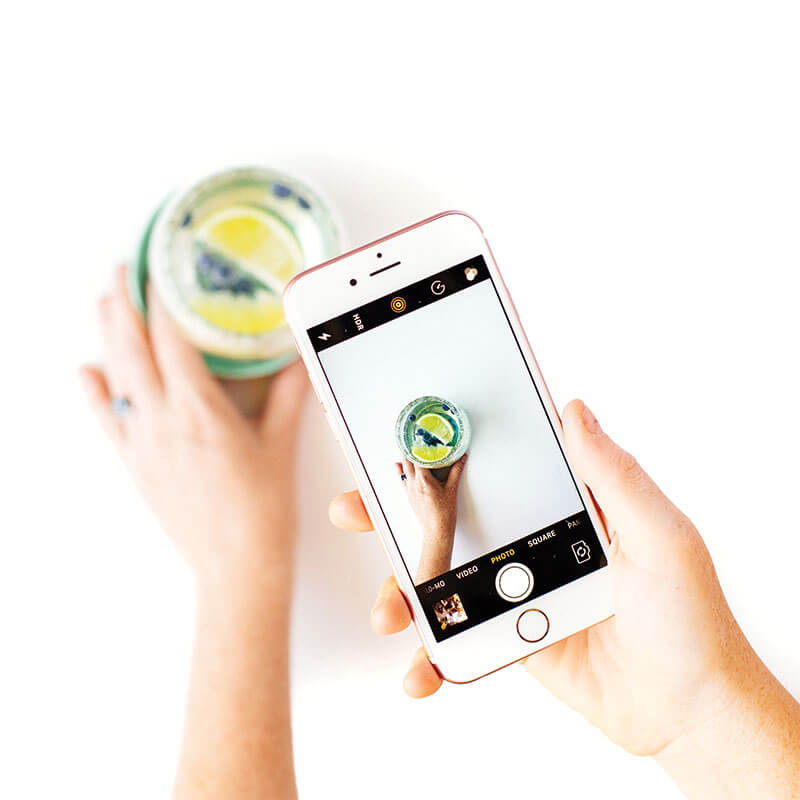 People love to see Instagram stories as they are more real than Instagram feed. You don't require a perfect shot for your Instagram stories as they only last for 24 hours. You can explore this feature and showcase a special night at your restaurant, behind the scenes or take them on the tour to your restaurant.
5. Work with Food influencers:
Find food bloggers, food photographers who have a good fan base and are good content creators. They have a great aesthetic sense to present your food items. Partner with them and make them share your food items on their Instagram to attract a good amount of customers. In addition to this, you can ask them for food reviews. Invite them to taste your restaurant's food. You can also share content posted by influencers and food bloggers on your Instagram account.
6. Use Instagram Live:
Showcase your special events by going live on your Instagram and let your audience feel a part of your community. There are various things that you can put up live like recipe hacks by your chefs, live band performance. This allows you to increase real-time engagement and helps in building a good connection with your audience.
7. Instagram Ads
:
Instagram Ads is the best medium to create your brand awareness. You can go for simple photo videos or story ads. For instance, you can present your special dishes or highlight special offers and discounts. Not only this, you can let people know about special events and festive meals through Instagram Ads. Don't forget to add a call of action in the form of a website visitor contact number.
8. Hire a professional photographer:
Pictures do the talking on Instagram, so you need to hire a professional photographer who can capture food pictures creatively with their lens.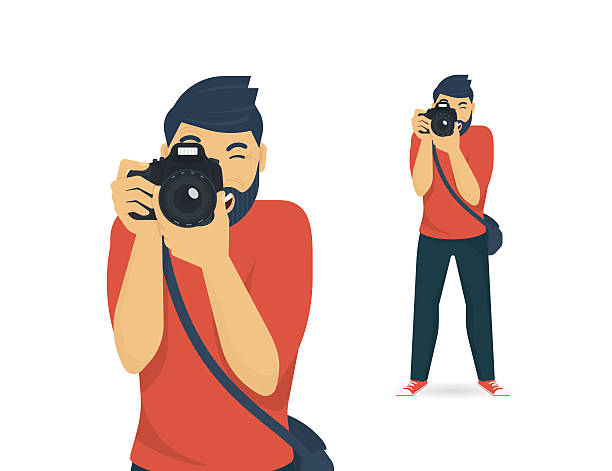 9. Analyze:
Analytics help you understand your marketing campaign, whether it is performing well or average. You can get access to your Instagram analytics from Instagram insight option, but you need to have a business account for that.
Instagram insights show impressions, profile views, and website clicks. With analytics, you can determine your audience age, gender, and demographics.
10. Host Giveaways
Giveaways are the best way to build loyalty among your current followers. Hosting amazing giveaways boosts engagement and expands your reach.
How restaurant Instagram marketing will help your mobile food ordering App?
Your pictures or videos trend under suitable and relevant categories. This fetches suitable customers and food lovers. Your food business's social popularity enhances and that brings traffic to your application.  Use Instagram marketing techniques; give a strong boost to your food ordering mobile app business.
Instagram has become the most popular social media where you can find all the big guns in the business. Many restaurants have tried various restaurant social media management strategies and have established themselves.
Few among these are St. Pete's Brasserie & The Miracle, Angelo & Maxie's Steakhouse & The Unlocked Boston Pizza, Ted's Montana Grill, etc. They adopted unique restaurant promotion ideas to go ahead in the social media game.
If you are not on board, then you need to get on Instagram to draw new customers and keep the existing customers coming back. Display great food pics, ambiance on your instagram page. Follow these hacks and market your instagram like a pro.
If you need any help, we are here to assist you at every step of restaurant Instagram marketing, just drop us a message at info@restroapp.com.