So, when you ever got to order your favorite meal at midnight, do you ever think about how they are actually delivering it? Let's go back to step one where your stomach is grumbling and you grab your phone, open that food delivery app, search for your favorite meal, apply discount coupons (if any), place your order, and expect it on time. But, how does this entire process of on-demand food delivery apps actually work?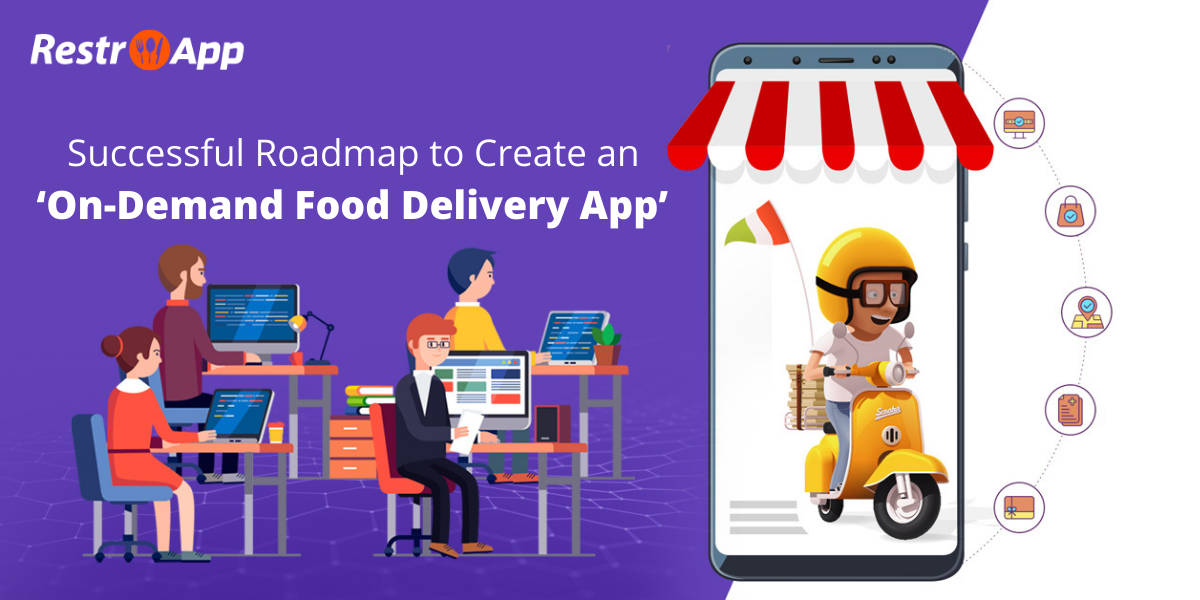 Well, after the success of some big names like UberEats in the food delivery business, startups and newbies are trying to follow the footsteps – in the hope to receive the same success and love from the customers. So, does that mean UberEats clone is the apt business model for all upcoming food delivery businesses?
 The booming on-demand food delivery industry has shaken. The number of downloads for on-demand food delivery apps has magnified crazily. It has become a global trend, in fact.
 Since the world of delivery apps has seen massive growth recently, many are thinking to invest in the online food industry. Hence, the requirement for an 'on-demand food delivery app' has accelerated in 2020.
 On-Demand Food Delivery App = Comfort + Convenience
 The ultimate aim of an on-demand food delivery app is comfort and convenience. During COVID-19, the demand for such apps has accelerated, besides the expectations of the users. No one is ready to compromise on the food's quality though.
 Delivering good food quality along with comfort, convenience, and safe food delivery, several apps are required, including a customer app, restaurant app, executive app, and an admin app. Different apps are required to be incorporated to content the needs of different customers.
 However, the ultimate demand for every app is a satisfied customer and bigger profits.
 Pain Points of Creating an 'On-Demand Food Delivery App'
 Every business has its own upsides and downsides. However, the pain points have to be discussed in advance to ensure that there are fewer downsides and more advantages comparatively.
 1. Customer Retention
Hundreds of food delivery startups have stepped into the market already. However, only a few can sustain the customers properly. So, what's needed to sustain in the food delivery business? Well, of course, it is quite difficult to build a business in the earlier stages. It is a big deal to make it stable in a short period, and make it successfully work in the long run. Building a customer base is highly essential in the food delivery business.
 To ensure that you are on the right track, make sure to keep an eye on the market. That's how you know where your competitors stand, and how much more progress you need to sustain in the business. Hence, customer retention is a big concern when running a food delivery business.
 2. Managing Logistics
Various challenges can be faced when you are a newbie in the food delivery business. The on-demand food delivery app, however, could be the best solution to manage that. Logistic management comes with various challenges, including delivering fresh to far-off locations, managing on-time deliveries, tracking delivery agent's performances, the number of vehicles required, and so on. Making everything reliable along with managing logistics is mandatory.
 Hence, utilizing your own on-demand food delivery app could be the best possible solution for making things work smoothly for you. Deliver proper training, educate delivery agents about food packaging guidelines, and making them more acquainted with industry guidelines will help.
 You can always add exclusive features, including location tracker, geo-fencing, location tracker, and tracking deliveries to make it a smooth process for you.
 3. Collaboration
Partnership with restaurants is one of the biggest challenges that can hinder your progress in the food delivery business. Partnering with big names or even with existing and new restaurants can be quite challenging. It is tough to convince them to collaborate with you and make them understand your business objectives. However, if you already have a plan ready for proceeding in this business, there would be no trouble in dealing with such issues, so majorly. Attracting restaurants by introducing some exclusive deals, offers, and discounts are the right way to solve this problem.
 Besides, you can highly rely on your branded on-demand food delivery app for backing up your business via reliable and scalable features to access these deals and discounts on time. Since your app makes it easy to reach you, there would barely be any hindrance when such restaurants will try to collaborate with you. Hence, get a robust food delivery app and web solutions ready for you.
 Well, these could be the possible hindrances in your food delivery business. However, there could be a few new ones, which depends on your business location, objective, and needs. So, it is always recommended to figure out such probable issues in mind and think of a reliable solution for the same.
 Features of an 'On-Demand Food Delivery App'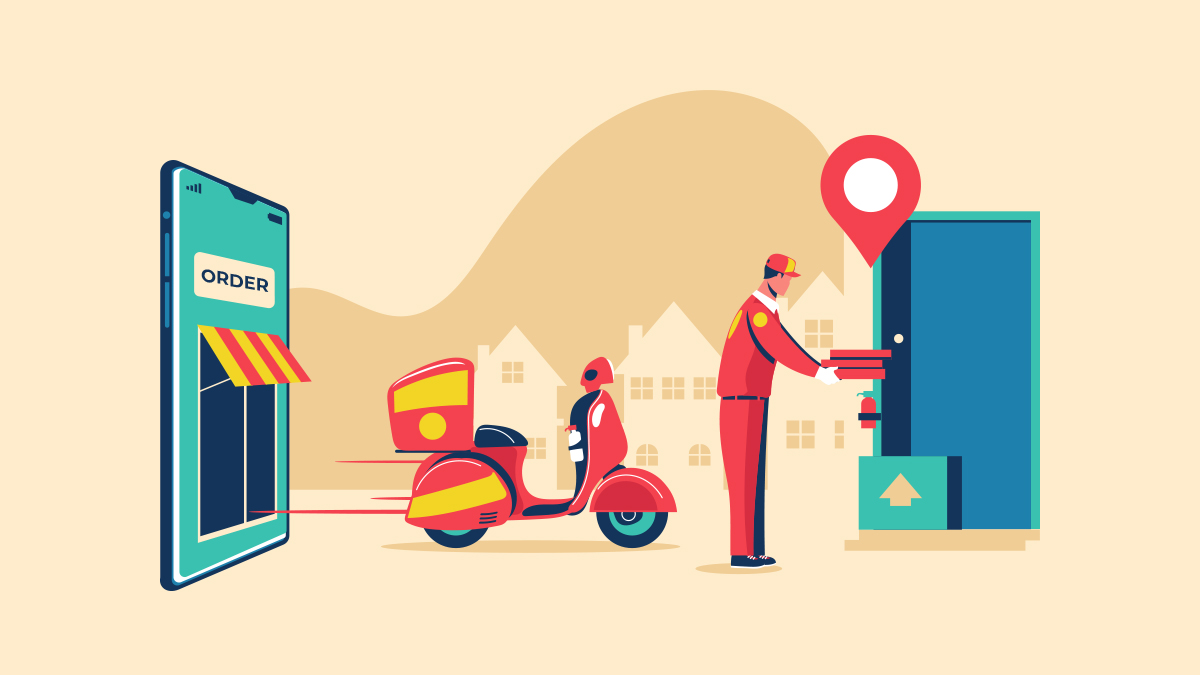 Features include even that simple icon visible on the app's screen. Everything is to be planned properly, as it will be seen by your customers. The on-demand food delivery app has to be robust and accessible, providing all the solutions expected by the customers.
 1. Search – This functionality is counted amongst the most important features that need to be incorporated in any reliable on-demand food delivery app. Robust search is a must-have for businesses that are in the food delivery business. And, if that doesn't apply to your business, there is no point in being in this business. The search option must help users in finding reliable food items. Besides, the on-demand food delivery app should have a proper menu listed along with different food items to make searching an easier deal for you.
 2. Partnerships – A proper partnership has to be maintained with the restaurants when in a food delivery business. While the food delivery business is rising, some don't even appreciate the idea of supplying food at the homes. For them, it is about serving customers at a different ambiance and delivering them an entirely different dining experience. However, as the demand for 2020 is getting food supplied at home, it is essential to invest in partnerships with the restaurants, and make home food deliveries an easier deal. Hence, it is better to invest time, cost, and efforts in building better partnerships with restaurants nearby.
 3. Support – The food delivery business has to progress to sustain, as the competition is fierce. The need is to make support available for both the delivery agents and the ultimate customer. Besides, when offering them the support, it should be backed up by a proper system, including an apt payment system, proper delivery routes, quick delivery notifications, order tracking, and other such options. Both delivery agents and customers play an important role in this entire process of food delivery business. Hence, it is mandatory to invest in satisfying the queries and concerns of both the patrons and delivery agents.
 4. Payments – The food delivery business in today's world is nothing without the proper payment method. Digital payments are a must for the food delivery business. A proper payment gateway, including PayPal, Stripe, or any other reliable method is a must. The on-demand food delivery app must have multiple payment options incorporated to make paying for orders, an easier deal for the customers. You can include different payment methods like a credit card, debit card, internet banking, COD, wallets, and other feasible payment options for the customers. Besides, in case the customers are not happy with the orders delivered, they should have an easy and quick refund system available.
5. Subscription – The other, your on-demand food delivery app could offer is subscription services for customers, who order very frequently. The subscription must make exclusive deals and discounts available to the patrons. This allows the customers to enjoy better deals on different orders, allowing them to save a few bucks on orders. Subscriptions ensure that the customers are turned into loyal customers, and the new ones are hooked for longer. Eventually, this feature allows you to make customers and keep them for a longer time, which is the ultimate motive of any business, including food delivery.
 Advantages of an 'On-Demand Food Delivery App'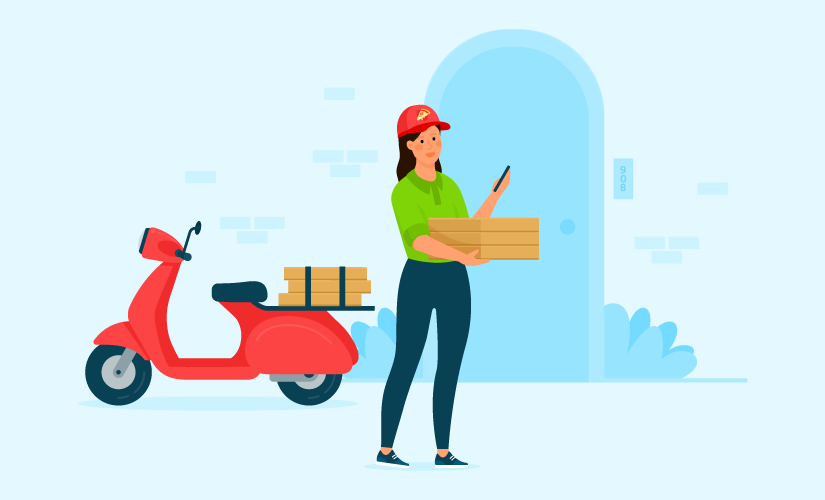 The world is after the on-demand food delivery app now. Hence, we can conclude that there are tons of benefits that the business owners enjoy with the food delivery apps.
 Building Better Customer Relationships
Understanding the likes and dislikes of the customers is important. For that, we need to build stronger and better relationships with the customers. Hence, you can utilize the 'on-demand food delivery app' for getting to know your customers. Use our on-demand food delivery app to get an overview of the analytics. Besides, since you are able to record or collect valuable data about the customers, it would be easy to analyze customer behavior. So, when you understand your customer and invest in building better relationships with them, it is easier for your food delivery business to generate more sales and build better relationships with your customers.
 Magnify Business's Outreach
When you are in the food delivery business, of course, getting more visibility becomes the utmost requirement. The on-demand food delivery app helps you in getting more visibility and reaching customers more efficiently. Besides, with better visibility in the market, you are able to get more customers, which means better business. Hence, a robust on-demand food delivery app helps you in creating a prominent brand presence. You can even expect to build better relationships with the restaurants, thereby increasing the network of the audience.
Boosts Loyalty
When you are backed up by the 'on-demand food delivery app,' it is easy to expect more loyal customers in the long run. Wondering how? Well, with a robust on-demand food delivery app, you can allow your customers to earn loyalty points with every order. Along with that, you can also send instant push notifications regarding their collected loyalty points, exclusive deals, discounts, and other offers. They can use these deals and discounts to save some money on their orders. Hence, when customers get to enjoy such discounts and deals, they tend to stick to your business more.  
 Smooth Customer Experience
On-demand food delivery app assists restaurants in delivering seamless customer experience. This, eventually, enhances sales while diminishing the delivery time. If we look at the trend, we can experience that customers are not liking to book a table in restaurants anymore. More of them are inclined towards ordering food at home now. If you are stepping into the food delivery business, it is recommended to rely on a robust and highly scalable food delivery app for delivering successful outcomes to you.
 Boost in Customer Retention
The food delivery business is highly focused on customers. Since the ultimate goal is to retain the customers and generate more in the food delivery business, it is highly recommended to invest in all such features that are customer-focused. Right from making customers feel super special by allowing them to enjoy the customized experience to allowing them to enjoy the loyalty points on every order, all such actions can be taken to keep the customers hooked and content.
 Cashless Mobile Experience
No customers are inclined towards paying through cash. The fact is that every customer wishes for ease and comfort when it comes to paying. Allowing them to enjoy the cashless mobile experience can surely help in enjoying the ease and comfort to try your services. Give them the option of multiple payment options like a credit card, debit card, net banking, COD, and more for a seamless payment experience.
How to Enter a food delivery business?
 There are different ways to enter a food delivery business. Almost anyone can enter this business, however, certain points have to be kept in mind before doing that.
 2. Robust Marketing Strategies
Nothing works like robust marketing strategies. No matter if you have a business, a highly efficient on-demand food delivery app, if that is not backed up by a robust marketing strategy, your business won't do so well. Well, if people don't know that your business is even there in the market, how would they reach you and then buy from you?
 Hence, the utmost requirement of a food delivery business is to invest in a good marketing strategy, so that it can help people in knowing that you exist in the food delivery market.
 Different effective marketing techniques include social media marketing, where your brand name is printed on the delivery agent's t-shirts, bags, bikes, and other accessories. It is a great way to promote your brand and keep customers informed that you exist in the market. Besides, you can also focus on social media marketing, which is one of the most robust marketing strategies that you can follow for your brand. You can easily build a great reputation by maintaining your social media presence.
 2. Connect with Influencers
That will probably help you in growing your market! collaborate and partner with popular influencers, so that they can promote your brand on their social media and websites. For this, you will have to do thorough research, find some known influencers, collaborate with them, and promote your brand. Be sure to keep a check on genuine followers of all these influencers, as fake followers are also a new thing in the social media industry these days.
 3. Commence Locally
The best way to enter a food delivery business is to begin your food delivery business locally. So, once you have built a good customer base at the local level, you can expect to go further and ahead, building a larger audience at a bigger level. Begin by investing in the food delivery business at a single location first. You can target bigger cities and larger areas once you have successfully made your name in a smaller area.
 Revenue Model of a Food Delivery Business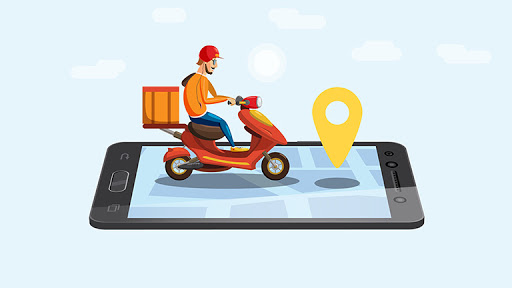 The food delivery business relies on different methods for earnings. Generating revenue might be tough in the beginning, but once it begins, it makes sufficient money to keep business running for years.
 Advertisements
 One of the best methods to earn in the food delivery business is 'advertisements.' The admins will charge the 'advertising fees' from different restaurants for displaying their ads on your on-demand food delivery app. The advertisement size depends on the ad size, position on the app, and how much time the ad needs to show on the app.
 Commissions
So, when the admin received the order charges, you can simply deduct the commission cost, and send the rest of the amount to the restaurant. This commission cost is what you charge for every order placed via your on-demand food delivery app.
 Delivery Cost
Another option to earn in the food delivery business is via deliveries done to the customers. If the business owner is relying on the logistic network for making the deliveries, it is easy to earn sufficient money on the deliveries.
 Business Model of a Food Delivery Business
 The business model of a food delivery business is easy. Here's the detailed process of how the food delivery business works.
 Significant Partners – The food delivery business is about partnering with the right people and businesses. Majorly, the food businesses collaborate with delivery personnel and restaurants for making their business work.
 Activities in Food Delivery Business – Major activities in the food delivery business are collaborating with the right restaurants. Then, hiring delivery agents is the next activity for any food delivery business. Apart from these major activities, one needs to see how they will acquire customers and how everything else like processing transactions and managing orders will be done.
 Customer Relationships – Extensive customer support, review, ratings, and feedback system is the utmost prerequisite of any food delivery business. When your food delivery business is backed up by the robust on-demand food delivery app and web solutions, it is easier to maintain customer relationships. So, when investing in building better customer relationships, it is obligatory to develop a highly robust food delivery app for the business.  
 Cost Structure – When in the food delivery business, the technical setup and running costs have to be incurred. The cost structure of the food delivery business also includes salaries to permanent employees. Also, the cost structure includes payments to delivery agents, who will be delivering the food orders to the customers.
 Key Resources – The resources have to be mentioned when preparing the business model. It includes technology, partner restaurants, and their items, and delivery persons. When in the food delivery business, one has to know about all resources involved in the food delivery business.  
 Channel Utilized – In the food delivery business model, you will also need to identify the channel utilized in delivering the orders. Well, these channels include a food delivery website and mobile app (iOS or Android), which helps you in running a smooth food delivery business. Hence, one needs to invest in developing a robust website and app for delivering food on time.
 Customer Segments – You will have to decide what type of customers do you wish to target. Generally, customers who don't wish to go to restaurants are targeted by the food delivery business. Besides, people who wish to receive food at the comfort of the home are targeted. That was about the customers. Now coming to the restaurants that are targeted by the food delivery business, includes those who don't have their own home delivery services and those who are willing to offer their products to the customers locally.
 Revenue Streams – The ultimate revenue streams for any food delivery business would be 'delivery fee charged from users' and 'commission charged from the restaurants.' So, eventually, these are the two main income sources of food delivery business.
 The Takeaway
An on-demand food delivery app is one of the essentials for a food delivery business. The ultimate customers would be satisfied if they get to experience all must-have features in the app and web solutions. Besides, this was the roadmap to creating an on-demand food delivery app, which will help you in sustaining your food delivery seamlessly in 2020, and ahead.