You have decided to switch on the restaurant app mode. Does that ensure that all your expectations with regard to the arrival of an app will hit the bull's eye? Most restaurants fall prey to an unfeasible list of phenomena that may occur post an app revolution. Before finalizing an app design for your restaurant, it is imperative that you go through a checklist for your app. Here's our checklist to a perfect app experience: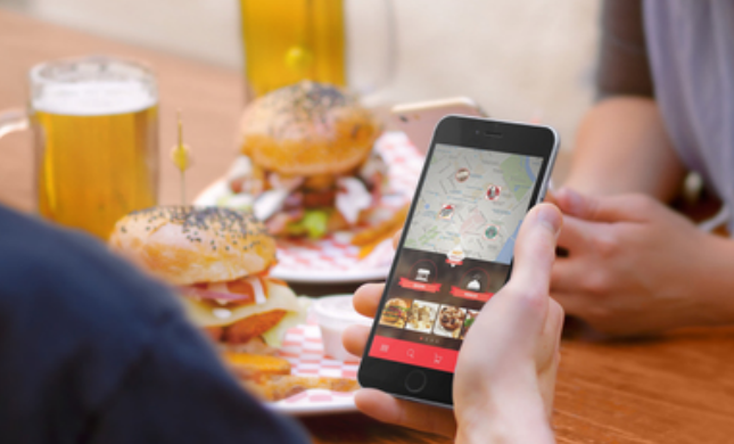 Response: Most apps do not emphasize the importance of a feedback system and they're just plain – for ordering or selling food. It's important that you find a way out to receive the response of your app users. No matter what method of interaction you make use of, it is crucial that there is a good level of brainstorming on ways that can help better your response system.The Way Out:

Design your app in a way that it appeals to the user. Get the right kind of response system and make sure that the feedbacks are acknowledged. After all, you must know the opinion of your restaurant app users to receive appreciation and find room for improvement in your food and app.  A rating system is a mandatory factor.

The Interaction: it is necessary that your app interacts well with the user. An app shouldn't just be at its mechanical best. An app is the minimized version of your corporate image hence it takes a lot of effort to build an app that encompasses all the features of an interaction. Many restaurant apps often miss out on these aspects. This, in turn, reduces the market value.

The Way Out:

It must be able to compensate the absence of your restaurant manager. An app must be able to interact with the user and negate the absence of a human touch to the experience. An appropriate design must be developed keeping in mind this aspect of the app.

The mobile-app partnership: Most apps fail to unleash the potential of a mobile phone, especially when developing an app for restaurants. They don't seem to be able to utilize the potential of the device. Since it is a combination, why not use it to your benefit?

The way out:

It works better if the mobile-app partnership is exploited. This can help you create a top-notch app for your restaurant and can help increase the traffic. As an example, there can be direct recording audio or video feedback systems. Or, The inbuilt camera in a phone can be utilised to arrange a "click a picture with your favorite dish" contest or any such similar programs.

Customize: Is your mobile app capable of catering to all your customers? That is a million dollar question. Every customer is different and every customer's taste bud differs too; yet does your app have it to customize each time a customer uses it?

The way out:

An app must be able to cater to the needs of a variety of users and satiate each one thus accomplishing its goal to provide each user a high-end user experience. Every customer is important and each one deserves your time and effort – so use the app data in a way that you know what cuisine the diner likes better, what are their preferences. And thus, design offers, promos and events/food festivals accordingly by leveraging the app data analytics.

The Social Connect: Try making your app accessible via social media login. Every time a user logs in via a social media handle like Facebook or Twitter. Restaurant apps haven't understood the importance of being socially connected and this definitely has added to the negatives.

The Way Out:

The app must be designed so that no user has to lose out on time every time they intend to use your app via another login path. This again helps in publicizing your restaurant and the comfortable access to your restaurant app.
Offline Features: It is mandatory to design your app in such a manner that it can still be useful while offline. The user must not be frustrated at the app not being able to function in areas where connections are weak and slow. So checking out the menu or any other feature must not be limited in use when online.

The Way Out:

Make sure that your app does manage to provide some offline facility. Browsing through the menu, an online payment; all of these must be taken care of in case the user is in an area with poor data connectivity.

Referral and Loyalty Program: The perfect restaurant app must be able to conduct a referral program or a loyalty bonus. Most apps stick to the quintessential feature and often forget to engage their users in an interaction such as referrals.Read Related Post on 7 Tricks to Enhance Customers Loyalty with Mobile App for Restaurants



The Way Out:

The app should be designed keeping in mind that the users would have to be kept engaged in an activity that can further help in luring customers and retaining the old users. The loyal customer and returning diners must always be getting offers and discounts according to the frequency in which they visit your restaurant your restaurant app should notify them with all the updates and loyalty programs.
So now that you have the perfect potion to a perfect restaurant app, designing and running a wonder restaurant app would definitely be an easier process. Getting the fundamentals of a restaurant mobile app features right is the key to successful restaurant app revolution.
For more details on the best of mobile app features and how to sail through the entire app development and implementing process, just drop us a line at info@restroapp.com.