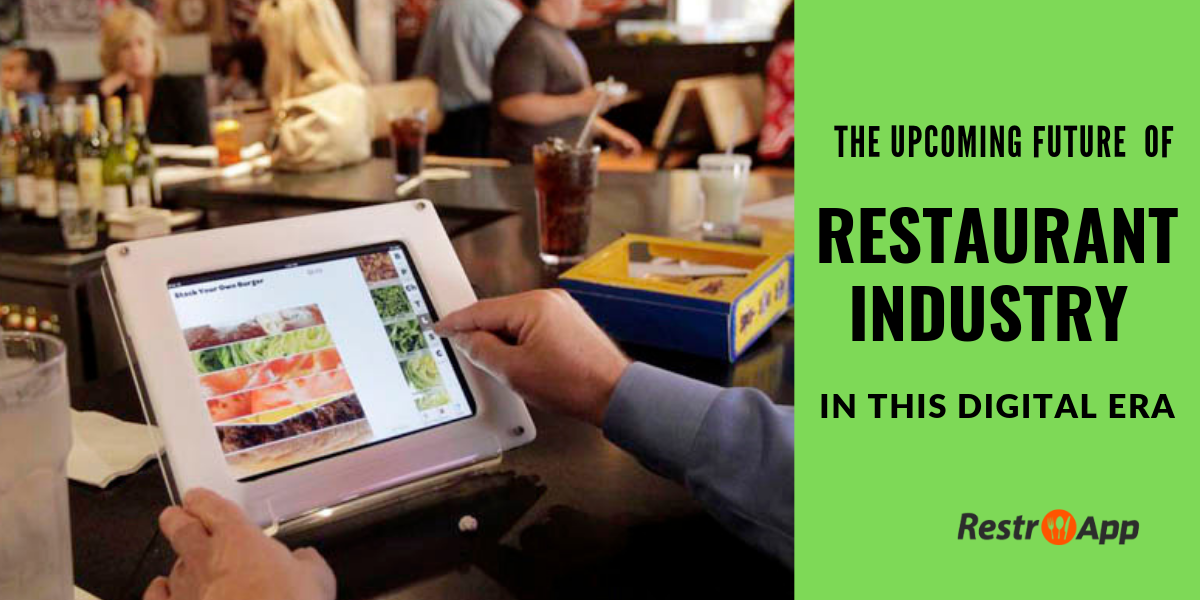 In this interconnected world, technology has managed to change every aspect of our lives. The food industry is no exception. With every other person being a foodie, the blend of food-tech will do wonders in the upcoming years as it continues to save time, efforts, and money.
Mobile phones are already ubiquitous in our lives, and we don't have to drop in and call a restaurant to make a reservation. While there are plenty of restaurants having their apps to secure a table or order food for doorstep delivery, it seems that the future belongs to those who will offer comprehensive solutions.
According to Gartner, the use of 14.2 billion connected devices in 2019, which is a 30% increase over the previous year. This is expected to jump to 25 billion devices by 2021.
| | |
| --- | --- |
| Connected Devices | Year |
| 14.3 billion | 2019 |
| 25 billion | 2021 |
So, what is the future of restaurant industry in the upcoming years and beyond?
Here are the future trends of the restaurant sector you should be aware of: 
The Rise of Online Food Ordering
According to Business Insider Intelligence:
"Orders placed via food ordering apps are expected to account for more than 10% of all quick-service restaurant sales by 2020, at that point mobile ordering is expected to be a $38 billion industry''.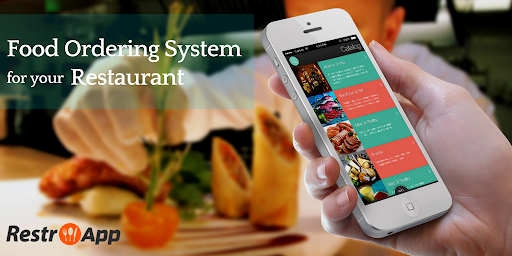 This means there are three out of five consumers who prefer order delivery. A recent study conducted by CHD Expert shows, the restaurants are expected to gain revenue from a variety of venues:
   Food pick up is projected to generate $124 billion this year

   Direct delivery from restaurant online food delivery app: $32 billion

   Food delivery from a third party app: $13 billion
For decades, quality food has been a priority for the restaurant industry. Nowadays, every restaurant is getting creative with the approach to attract new customers. With so many companies making great food and delivering exceptional services, what is your restaurant doing to set themselves apart?
Gone are the days of a typical two-for-one meal and happy hours. Restaurants will now experiment with their menus and new concepts. Restaurants have to move out-of-the-box to give customers a great experience.
A Millennial will remain the Key Drivers
Millennial are potential clients of food delivery. They are the ones who spend the maximum amount of time and budget on ordering food as compared to other generations.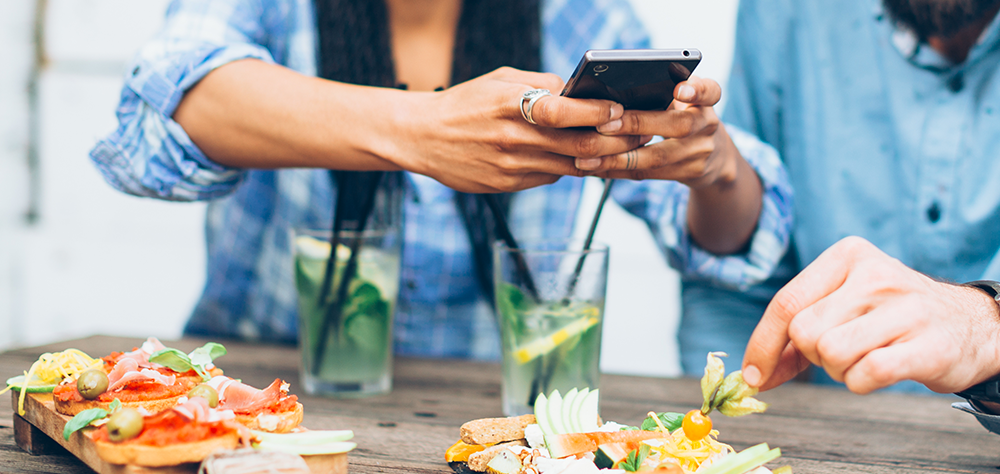 This fast-paced lifestyle has made it more convenient for 'Generation Y' to eat from quick-service restaurants. Millennials have higher requirements and look for more effortless food ordering, instant delivery, and a step checkout. To satisfy the cravings of their taste buds, the restaurant food ordering system is continuously being improvised. As a result of which, restaurants are contrived to look for new food ordering systems and delivery options.
Innovative Delivery Channels
63% of customers abandon digital takeout because of poor food delivery experience. So, the restaurant food delivery app should simplify ordering while allowing customers to place orders via multiple channels.
Domino's was the first to conquer the Twitterverse allowing pizza lovers to order pizza by just tweeting a pizza emoji on the company's Twitter account. Thinking how Domino's guesses the type of pizza and the delivery spot?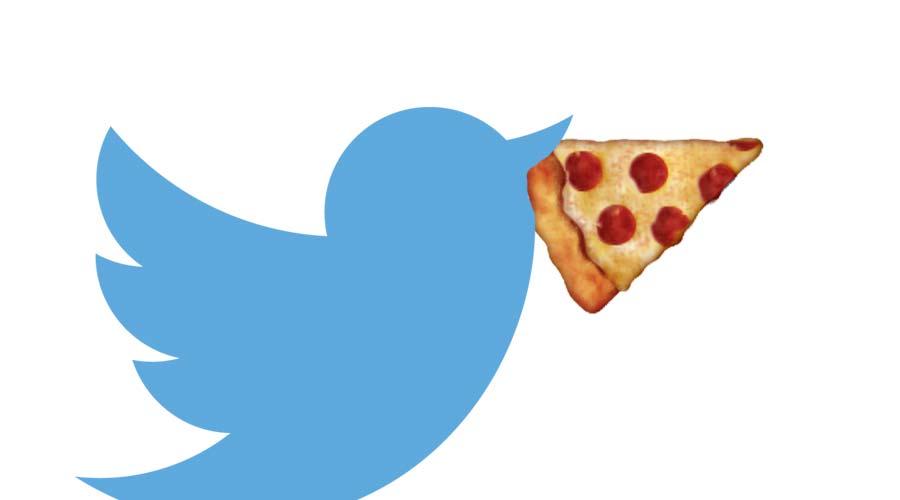 Before taking advantage of this service, a 'pizza profile' has to be created on Domino's website. You have to save your default order with the delivery details and link with the Twitter account.
More and more food delivery companies should take the challenge to come up with such innovative solutions.
Virtual Assistance Ordering
Domino's has moved a step ahead and created a Pizza bot for Facebook messenger called 'Dom'. Now customers can relish pizzas by ordering them with a single word or emoji. Dom also interacts with customers and inquires about offers and voucher deals.
Similarly, GrubHub has integrated with Alexa, which is Amazon's virtual assistant. This allows customers to reorder the last three purchases. When the user instructs Alexa regarding the requirement, Alexa places the order and announces the estimated delivery time.
Relishing  Smart TV Food Orders
People can now order food from the smart TV while lying in bed and having a good time. Papa John's has made ordering pizza as easy as a streaming a movie. With the help of Apple TV, it has become effortless to explore the entire Papa John's menu, create a custom pizza, look for favorites or past orders and checkout in a single tap.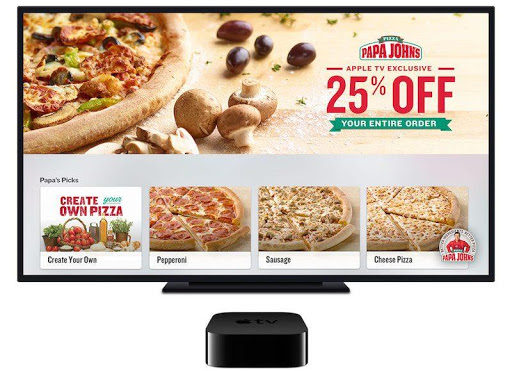 This food ordering system has given a new route to the market while allowing customers to order their favorite takeaway delicacies. Now, no matter if you have to rush for an important meeting or watch your favorite TV show on Sunday, this innovative food ordering system will have you covered.
Savouring Car food orders
Pizza Hut has partnered with Accenture and Visa and created an in-car pizza ordering system. This lets the drivers buy food while on the go. Visa Checkout is integrated into the car's dashboard to order food with their voice while driving.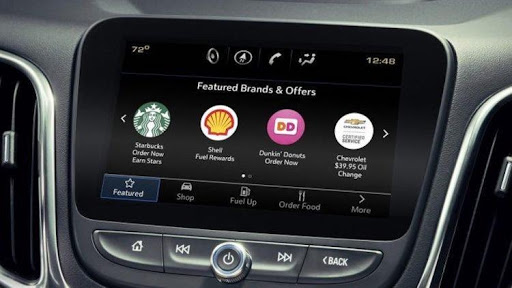 Many other food companies are looking forward to incorporating this strategy in the upcoming years while adding more features to it.
Crypto food orders are the result of a rise in the blockchain technology. Customers can now happily order food by taking the help of cryptocurrencies. Food delivery companies that are supporting crypto payments are FEastly, PizzaForCoins, Takeaway.com, and Lobster Gram.
Furthermore, in the upcoming years, this innovative food ordering system has the power to eliminate fraudulent activities while enhancing the overall food ordering experience. Customers don't have to rely on a particular payment option and can now pay via cryptocurrencies.
Leveraging Big Data Analytics
Online food ordering apps play a significant role in creating a repository where user preferences, interesting recipes, creative ideas, and tips are first recorded. Big Data then helps in analyzing the same and creates new recipes.
Thus, restaurant apps are transforming the food industry for the better with the help of Big Data analytics thereby enhancing the market reach to satisfy customers.
Will you consider and implement any of the online food ordering trends?
If you plan to consider integrating a new food industry trend, look out for ways to increase customer retention. Your revenue starts growing only with a satisfying customer experience.
Smart devices and innovative food ordering/delivery options have made customers more demanding than ever. Always remember there are innumerable manifold competitors always ready to deliver mouth-watering cuisines at a quicker pace. So, put the aforementioned knowledge to good use, build an innovative restaurant app or food ordering system and understand the requirements of your customers to outshine and beat your competitors.