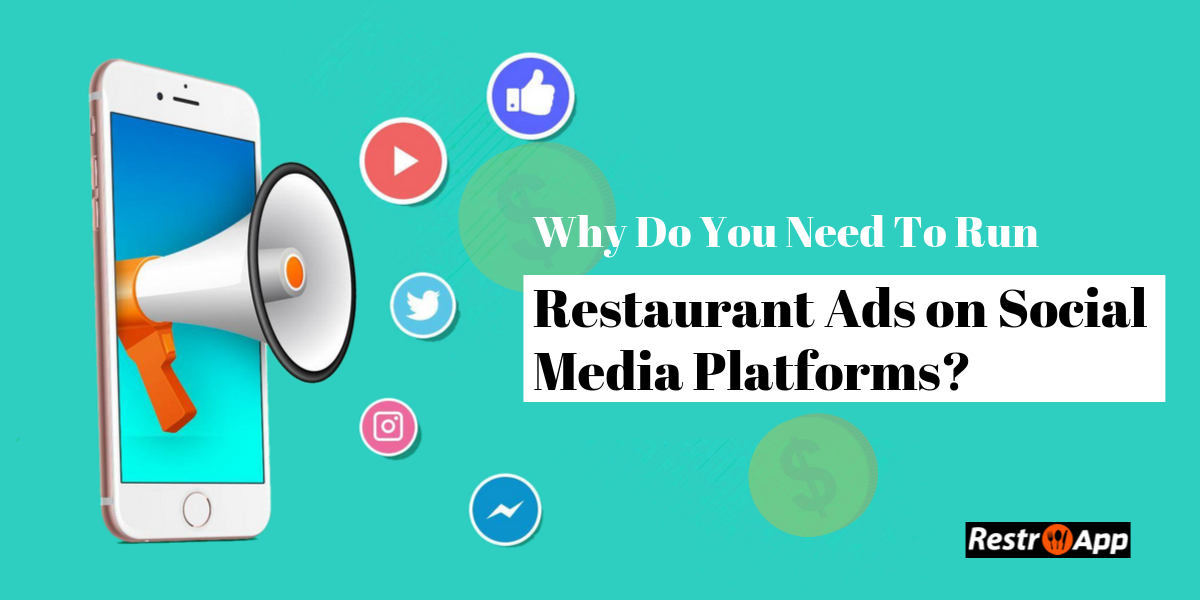 Social media has become the new medium of marketing these days. Almost every restaurant, whether big or small are using social media to attract potential customers. It is one of the unique restaurant promotion ideas and promises great results. You would die a slow death if you are still not present on popular social networking platforms. Gone are the days of a word to mouth and door to door marketing, it's time for restaurant paid social media promotions.
However, it's not merely enough to take a plunge in social media, but what matters is how effectively you can use it. Many entrepreneurs get lost in their way before reaching their final destination. It becomes a challenge to reach the right customers. Also, creating an organic presence takes time. So, what can help you to reach a wide audience and that too in less time? It's running paid restaurant ads on social media channels.
Why do you need to run restaurant ads on social media channels?
It doesn't matter how good your product is, but if don't market it in the right way then it wouldn't sell.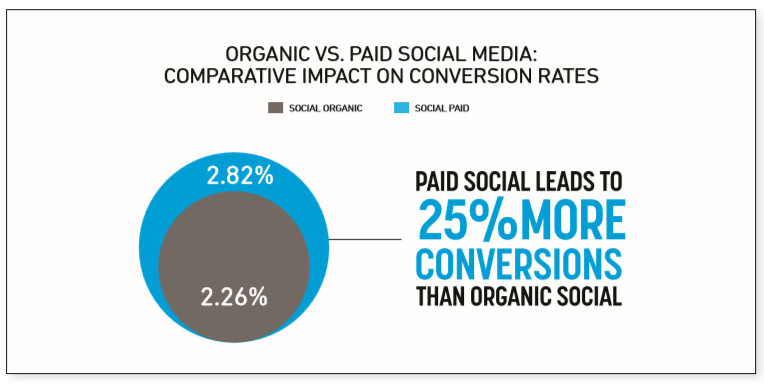 Some of you might be getting hesitant in running paid ads on social media or are not willing to pay extra. Read along to know why you should be spending on restaurant paid social media promotions:
1. Your customers are on social media
One of the best places to find your audience is social media as they spend most of their time here.
According to Statista, 70% of U.S. people have at least one social media. The number of social media users is expected to reach about 3.1 billion worldwide by 2021. So, if run your paid ads on social media, there are more chances that people will notice you.
2. Fierce competition
There is neck to neck competition in the restaurant industry, and to remain ahead you need to adopt new ways of restaurant paid social media promotions and marketing.
3. Organic search
You are posting great stuff on your page, but what if it's not reaching your audience. However, the organic reach of your post is less.
For instance, if we talk about Facebook, then your post can reach 1-2% of your followers. However, it is difficult to create viral content.
4. Reaching out to new people
Running paid ads allows you to increase your visibility and customer base. You can reach a large number of people in less time.
5. Customize campaigns
You need to have a defined audience before running an advertising campaign. With an undefined audience, your campaign will reach nowhere.
Social media platforms allow you to target a specific audience according to your services. For instance, you can select the 18-25 age group if you are running a club or hosting new events.
6. Measure ROI
You can know the results of your ad campaign quickly. Moreover, you can see the results of a particular campaign. This will let you know what's working for you and what's not.
7. Set a budget
You can plan your marketing campaign wisely and designate a budget for running paid ads online. 
Where you can run your restaurant ads?
There are several social media channels where you can run your restaurant ads on. 
According to the 2019 Restaurant Success Report, 91% of restaurants use Facebook for marketing. Instagram is the second-most popular, used by 78% of surveyed restaurateurs. 
Top social media channels for paid ads:
Facebook
Facebook has immense potential and if you haven't explored it then you might be losing a great opportunity to reach your customers.
Daily active users on Facebook were 1.40 billion on average in Dec 2017, an increase of 14 % is seen every year. Furthermore, users spend 50 mins per day on Facebook. Also, 500 million Instagrammers use Facebook daily.
With Facebook customizable ad manager, you can create different types of ads for different purposes. For instance, ad based on location. This can help you to target potential customers and then track how many people viewed it.
Here you can learn effective Facebook marketing ideas for your restaurant business
Successful Facebook campaigns:
Airbnb: Brand Airbnb took advantage of remarketing ads. The brand targeted on-site visitors who were looking for great vacation spots and then serve them the best deals they can't refuse. Not only this, they managed to triple their Facebook ad ROI and lower their cost per acquisition by 47%.
GameStop: Their holiday facebook campaign was a winner and earned a 7.5 times more than they spend on ad and  4% rise in conversions. This campaign helped them to display their deals without spamming. They coupled their campaign with a video and showed multiple deals which spoke to different sets of audience. Deals were based on their gaming preferences.
Youtube
People engage more with video than the picture. Youtube has a larger fan base. So, you need to consider the youtube advertising ad pay-per-view model. This means, you only pay when someone watches your ad. You can even target ads so they appear in your area. 
YouTube is one of the best options for creating a cost-effective advertising campaign. Walmart spent $600,000 on YouTube ads in Q1 of 2015. By Q4, that number had grown to over $2.5 million. Youtube outperforms other social networking sites with its average conversion rate of 14 % as compared to Facebook which is 10%.
Google Search
It is not a social media channel, but you can get the most from it via Search Engine Marketing. First, you need to do your research and then bid on the keywords which can help you in reaching the top position. Analyze the keywords and place your bid. After that, you can run your ads.
Instagram
You might have seen the mouth-watering food pictures on Instagram with trending hashtags. People love sharing what they eat and where. So, dive at the right time on Instagram, and attract these dinners with your restaurant ads.
Advertise your best menu items on Instagram and direct people to your restaurant online ordering platform. You can also encourage them to download your food ordering app.
Learn more about Restaurant Instagram Marketing here.
Twitter
Twitter alone has 330 million active users every month. 
Twitter business promotion ads are a great way to reach your potential customers, plus you only pay when someone takes action on your ad. And, it is no less popular platform than Facebook and Instagram.
You will only get into limelight when you advertise yourself in a better way. Remember, if you are out of sight then you are out of mind. Yes, paid ads will be heavy on your pocket, but you can set your budget accordingly. Run paid ads, if you have an event coming or introduced a new item in your menu or any special discount.
We hope this blog was helpful and would love to know which social platform you prefer for your advertising. In case, you require any help in creating the best restaurant social media campaign for your restaurant then get in touch with us at RestroApp.