Food brings joy and pleasure. Who doesn't like delicious food? People do not think twice before spending on quality food. You need to be better than your competitor so that people keep coming back to your restaurant.
In case you fail to do so, your venture will shut down. Many restaurants shut down because they didn't follow the basics of running a restaurant. A single loophole, you lose your customers.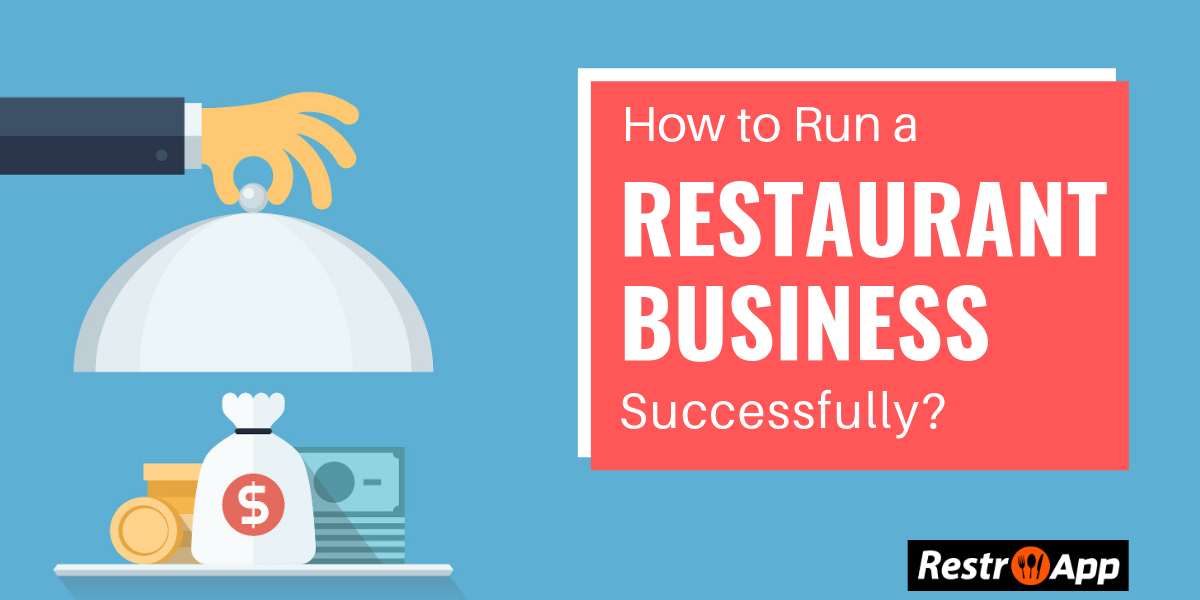 If you want to run a restaurant effectively, then you need to avoid mistakes that others commit. 
The failure rate in the restaurant industry is enormous. According to the survey conducted by Restaurant Startup & Growth magazine, 23% of the restaurants fail in the first year in Dallas, a major U.S city. But, restaurants that survived the first year sustained. You need to do a complete research of the market and customers.
There is a restaurant opening checklist that you should keep in mind before starting a restaurant.
How to start a small restaurant?
1. Create a Restaurant Business Plan
Creating an effective business plan is key to achieve great success in the long run. You need to get investors for your business, plan a budget, get a professional chef on board, create an attractive menu, and hire appropriate staff and more.
Write your restaurant business plan in a detailed manner which includes a business overview, SWOT analysis, operations plan, industry analysis, financial analysis, and marketing plan.
2. Successful Restaurant Concepts
There are many different types of restaurant concepts to choose from when planning to open a new restaurant. Come up with an innovative idea and do proper marketing research like know customers like and dislikes. Also, figure out the concept which is left out by other restaurateurs so that you can work on it.
If you provide the same stuff as other restaurateurs, then people won't be eager to try your services. Try coming up with a concept that is out of the box and put your all soul in it. Just don't think of only business, but think from the customer point of view.
Here are some distinct types of restaurant concepts, from fast-food chains to fine dining:
Family Style
Fine Dining
Bistro or Café
Food Truck
Restaurant Buffet
Fast Casual
3. Licenses you need
Opening a restaurant is not a cakewalk you need to get your licenses in place before going ahead. There are various licenses that you need to run a restaurant like, FSSAI, Liquor license (if you want to sell liquor), GST registration, music license, sign permit, business license, food service license, health//trade license, Food handler's permit, employee health permit, seller's permit, etc.
4. Restaurant Food
Food is the mode of communication when people come to dine. Serve quality food to your guests and present it well. Also introduce special food items, enriched with exotic flavors that only who can provide.
5. Restaurant Layout
You need to create a systematic flow from front-of-house to back. After establishing a basic layout, you can design and decorate your dining space.
6. Restaurant Location
You need to keep certain points in mind before choosing a location. Select a spot that is easily approachable. In addition to this, you need ample parking space for your customers. Also, make sure you are at a distance from your competitor. Initially, you can leash out a place if you decide to expand or change the place.
7. Grand Opening
You can't go wrong with your grand opening as this is your official entry in the market which is already flooded. You need to make the best of it. Divide your opening into two parts, a soft launch, and a hard launch.  Keep the soft launch for your family and friends and take their opinion about your restaurant.
After getting their reviews and making necessary changes, plan your grand opening. You can set up a well-known band for that day, give discounts and special offers. 
8. Obtain Funding
Plan your budget wisely by estimating the total startup cost and keep the rest for the functioning of the restaurant. Assess the amount that you will need next year to stay in the business. Apply for loans and get appropriate funds to run your business.
How to run a restaurant business successfully?
If you want to run a successful restaurant, here are some golden tips to follow.
1. Restaurant Staff Management
Your restaurant's food, furniture, seating arrangement, etc. may be great, but if your staff is impolite or ill-mannered, it might create a bad impression in the minds of your customers.
You need loyal and competent staff to put up your show. Your staff is a valuable asset to your business and you can't lose them. If you will treat them well, they will serve your guest best. You need to train your team in the right way by challenging, rewarding, and mentoring. 
Tips to follow for Restaurant Staff Management:
A clear and complete allocation of duties with instructions for each activity.
You need to train your staff to make the guests feel welcome through a smile, friendly behavior, and proper dressing.
Your restaurant staff should also know how to handle emergency situations like fire, electricity blackout, customer complaints, etc.
Visit here to check complete restaurant staff training plan. 
2. Restaurant Social Media Marketing
Now, the restaurant social media marketing plays an important role in the success of your restaurant business. People are mostly active on social media and love to browse new places on social media.
Before stepping in your restaurant, people would love to see your restaurants pics, ambiance, your guests and behind the scene action of your restaurant. You need to make every photo or video of your business Instagram worthy.
3. Restaurant Management System
If you want to streamline the daily functions of your restaurant, then you need one. There are so many advantages to a restaurant management system. With this, you can manage your inventory, manage other locations, get insight into food costs, etc. It let you save time and money so that you can focus on other things.
Related Read: Top 8 Features Your Restaurant Management System Should Have
4. Treat your Customers Right 
Customers express their views in the form of feedback. In case you get negative feedback, understand the grievance.
Being a restaurant owner or manager it's your duty to make sure that you immediately address the issue by talking to the customers. Don't hesitate at all in apologizing for the mistake immediately. You can conciliate your customers by waiving off the bill, offering a free meal on the next visit, a VIP pass to your an upcoming event or sending gifts and special offers.
5. Restaurant Food Ordering & Delivery Apps:
No longer do customers have to wait for their orders and explain their orders to the restaurant on a phone call. Online food ordering has already transformed the food ordering and delivery process in restaurants.
Restaurants are readily incorporating mobile food ordering & delivery apps in their system to streamline the entire order receiving and delivering process.
This restaurant business guide can help you to run your business in the right way. Don't overspend in the early phase of your business.

Run your restaurant in a professional manner, provide quality food that satisfies your customers taste buds. If you need any help in running your business or having any doubts you can visit our FAQ's page.