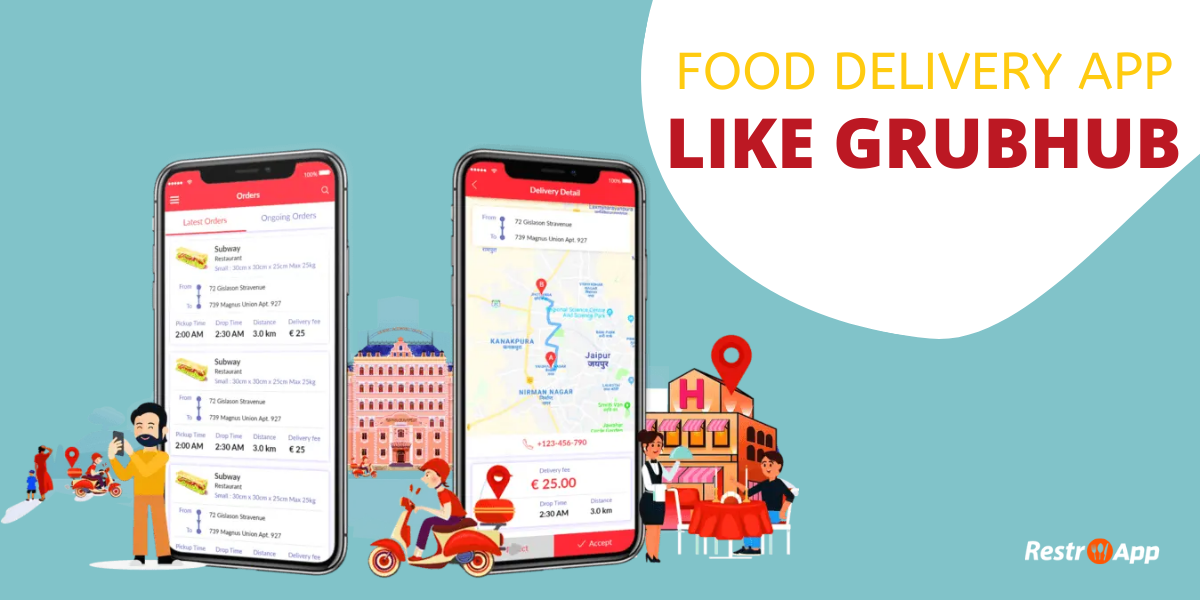 While every industry is going digital to reach its potential customers, are you still planning of digitizing your restaurant with an app or website? Designing an app like Grubhub will not only increase your restaurant's online presence but will also help you to make more profits. 
In this modern era, digitizing everything right from making a menu, getting payment and delivering the food to the customer is the need of the hour. Digitizing your restaurant will help you in spreading awareness and reach new customers. Let us take a look at how you can digitize your restaurant with an Android/iOS app like Grubhub.
How an app like Grubhub can digitalize your restaurant?
1. Online food ordering
Even if your restaurant is offering a dine-in or takeaway or both, you can offer them to book their table online. Likewise, keep delivery also open. Nowadays, every restaurant has an app that allows placing orders online rather than calling up a restaurant and then order. 
Using your online food ordering app, you can handle many requests at a single time. Restaurant owners have seen an increase in sales and profits when they started using a food ordering app. Because of this, the restaurant staff will not be glued to attend the phone calls, but can easily cater to other customers.
2. Digital menu
Yes, the menus are going digital. There are many restaurants that are letting you order food online. Also, soon you will have the option of modifying your menu at any point in time. There is software that suggests the dessert you should have after your dinner according to your food choice. 
From the customer point of view, they can easily go through your online menu and order the food. Attracting customers through offers and discounts becomes easy. 
Related Read: How does a Digital Menu App Add Value to your Restaurant Business?
3. Online payment
Online payment has simplified the process of transactions in the restaurant industry. There are virtual wallets that you can offer to the customers to complete the payment. You can also give cash back to the customers when they make an online payment.
4. Digital points
Customers love good deals on the food they order. You can create restaurant customer loyalty programs for the customer to provide them better service. Customers who will come to the restaurant can use these loyalty points on their next visit. This can be one of the POS to get the right information about the customer and you can upsell your product. 
5. Delivery tracking app
Tracking the food which is to be delivered to the customer is important as you will be able to know that food is perfectly delivered to the customer. Delivery tracking app gets your managers, delivery agents, and the customers under one roof and in this way you can completely control the delivery cycle. 
Also, it helps the delivery agents to track the address of the customer and deliver the food item safely. On the other side when a customer orders the food they can also see the location of delivery agents. The restaurant can also update the status as request accepted, preparing, delivery agent is on the way and finally, delivered. This will help the customer to know each stage of the food delivery cycle.
6. Admin panel to maintain orders
When you will create an app, there will be an admin panel for you to manage the restaurant orders. You will have complete control over the app. It will help to monitor and track the whole online delivery process in real-time. If you want to change the menu, price or change the restaurant timings you can do it easily whenever you want. This can be done under one app. 
7. User reviews
Before ordering food from you,  they will surely check your reviews, so try to maintain good reviews as possible. Providing good service to customers is an ideal way to earn good reviews. As you know, customers look at the reviews before entering a restaurant, similar applies to the app also. 
Offering good service is a different story but you should also focus on the restaurant feedback system or rating system. To make a one, you can check a similar app like Grubhub. Most of them use a star rating system for their apps. But, rating along with some suggestions can be a good choice as you will get to know more deeply about customer views.
Bonus Tips
1. Do market research before starting with an app like Grubhub: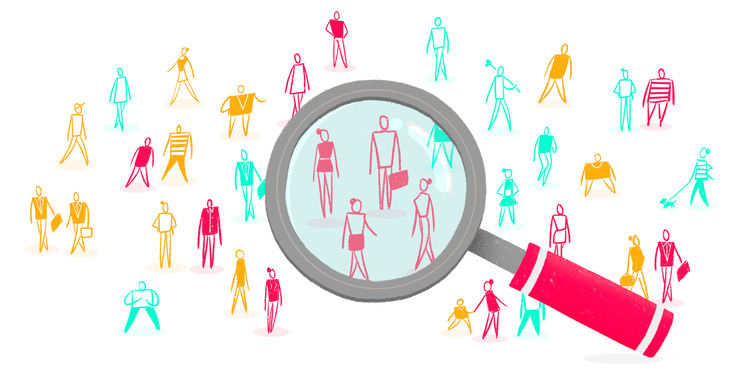 Before deciding to make an app for your restaurant, always do the market research about your competitors. It might be possible that they have made a similar app and making a great impact among the local people. At this moment, you will have to go through their app, weigh their pros and cons and then create your app. This can be an added advantage to you as you will be able to provide what customers want.

Make use of features in your app that others are not using. Try to make the app user-friendly and also the order procedure should be simple. You should add the best payment options for customers with high security. Always value customer's money. 

Scaling up your app should be your first priority. Collab with the local restaurants and monetize your app. Getting digital creates a lot of other options for an extra income. Below are some ways to monetize your app. 
2. Monetizing your restaurant app after going digital
After you make an app like Grubhub for your restaurant, to earn additional revenue other than the food delivery service there are plenty of options available to do.
Monetize your restaurant app and make huge profits:
1. Delivery charge: If you don't have your restaurant's delivery team then you can get delivery agents working for you at a fixed price. Many food delivery apps like Grubhub charges a fixed amount to the customer for delivering food to them. This can vary depending on the distance between a restaurant and the customer. Sometimes, you can also charge as per the percentage of the order price. So, you can charge a certain percent to the food delivery app and keep the rest of the amount to you.
2. During peak hours: Everyone wants lunch and dinner at a specific time but not everyone can get it at a specific time. For this, you can charge the customer to get it at the time they want. During peak hours, the restaurant can limit their menus and charge an extra fee during these peak hours.
3. Featured restaurant: If you are making an app for aggregators, then this can be an extra source of income. Restaurants will pay you to mark them as a featured restaurant so they will be on top of the other listed restaurants. This will help them get more customers.
4. Collab with other restaurants: One more way to monetize your app is to charge restaurants to list on your app. Local restaurants will pay you to get orders from your app. You can collaborate with them on a commission basis based on the price order. Many apps like Grubhub has increased their profits by 20% per month. 
3. Points you need to consider while making a food delivery app like Grubhub
Nowadays, people prefer to get food at home rather than going to a restaurant. This is why these apps are in demand. To build a perfect app like Grubhub, follow the simple steps.
Food ordering apps have seen a 100% growth for the last two years. This rate will surely increase in the coming years as it has made things convenient and easy.
1. Easy signup process: The food order app's signup process should be quick and easy. It should be simple and should have only 3-4 steps to successfully place the order. The steps to be followed are creating a profile, selection of food items, and entering the payment information. The customer should complete the procedure within two to three minutes.
2. Categorization of the menu: Most of the apps have the best UX designed for the customer ease so that they can operate it without any issues. Their search bar is also well designed with filters applicable that one can easily find their favorite restaurant. The one thing you will need to guarantee is to classify the menu so that users can easily navigate through all the menu. Also, add some photos of the food items.
3. Delivery time and cost: The categorization of the menu is just one thing. Another most important thing, the app developers should remember is to concentrate on the delivery time and cost. It should be clearly visible to the customer. This way the users will opt for your restaurant if you deliver them at the right time. Customer satisfaction is important to retain customers.
4. Get positive reviews: Good reviews are so important that new customers will first go through the previous reviews and then they will use your app to order the food. To get positive reviews, you should always focus on customer satisfaction. This will be achieved when you will deliver the food items at the right time, delivering the right food, good customer support, etc.
4. Digital Advantage
As per the recent report, people tend to order more when they have given more time to select from the menu. Previously, customers at the restaurant made quick decisions while ordering and order fewer amount of items than online ordering. Every restaurant owner is shifting from offline to restaurant online ordering system and making its way to earn more profits.
If you also want to create an online food ordering app for your restaurant then go nowhere, as we are here. Get in contact with RestroApp professionals. We specialize in creating mobile apps for restaurant ordering for Android as well as the iOS platforms. Not only this, but we can also customize the app as per your requirements.
5. Future of the restaurant industry
The technological advancements are the need of the hour. So, what is the future of the restaurant industry in the upcoming years and beyond? The answer is very simple! In some countries, many restaurants have already introduced robots as waiters for delivery and takeaways. Furthermore, Artificial intelligence is making a way in the restaurant industry where you will no longer have to wait for the long queue. For instance, if you don't like an onion in the burger, your preference will be saved and the next time you order at a restaurant it will automatically make an order for you. 
Thus due to this technical growth, it is highly essential to improve your market standards and put more effort into implementing these advancements into your business.