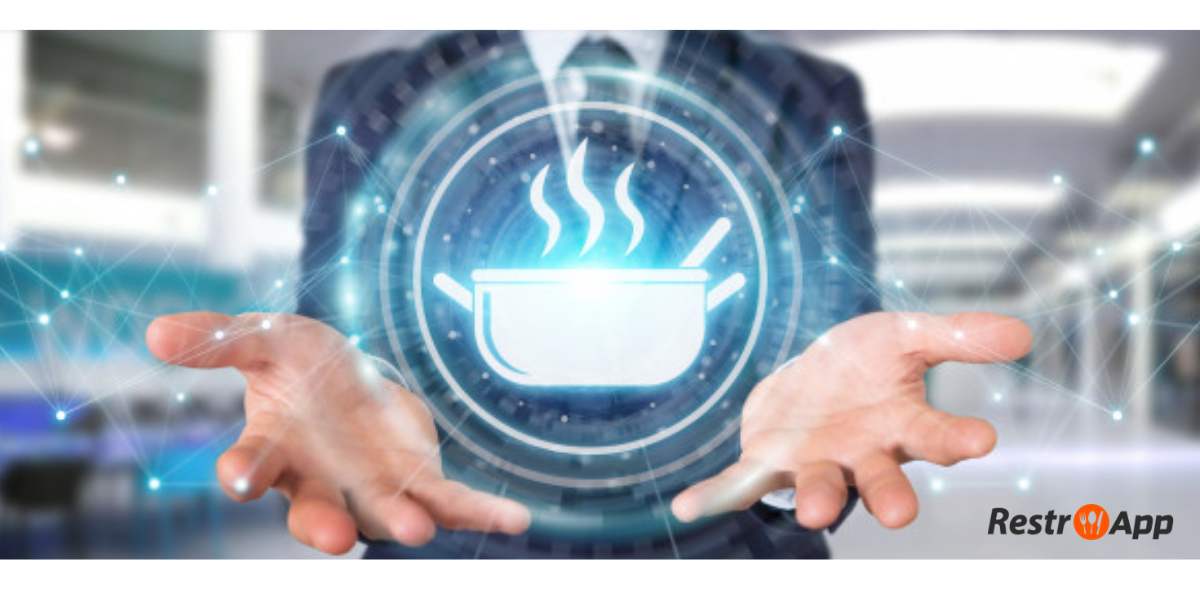 Every brand has its own USP. When you start a restaurant, your branding and promotions are an excellent way to communicate with your customers. But a good restaurant name and the brand logo are just a starting point for your branding strategy which includes a lot more. In this blog, we will tell you how a restaurant online food ordering system can be used to grow your brand. Because the more unique is your brand more are the chances that it will grab the eyes of the onlookers and tech savvies. 
But let's first start with the basics!
How can you make your restaurant brand stand out?
Yes, good food wins people's hearts, but you need to make the overall experience pleasurable. You need to adopt a good branding strategy that can help you get established in the long run. Yes, your service speaks to the people who come and visit you. But, what about people who order online? They rank you on your packaging and on-time delivery.
Here in this article, we will tell you how you can grow your brand with a restaurant online food ordering system. If you want to know how an online ordering system can build you as a  restaurant brand then stay here!
The restaurant online food ordering system comprises two things:
Restaurant Website

Restaurant food ordering app
Many big guns have created their own food ordering apps. For instance, Dominos has its own app where people can order their pizzas online. This new way of ordering is rapidly growing among the young generation.
How does online food ordering system work for your restaurant business?
"According to QSRweb, 52% of U.S internet users prefer to order or take –out on their smartphones or tablets." Stats show that online ordering business is expected to touch $365 billion globally. So, being a restaurant owner, you should consider an online ordering system for your restaurant.
Studies show that lately, restaurants that don't have food ordering platforms like websites or apps are losing business. We are sure you don't want to be the one, so equip your business with a restaurant online food ordering system. 
1. Meet customers' demands
These days' people order more from mobile food ordering apps or the restaurant's websites. They love to have their menu on the fingertips so that they can browse and order whatever they like. It becomes a lot easier for them to customize their orders without being restricted to a specific timeline.
With a mobile app or website, you will be able to meet your customer's demands and serve them better.
2. Update menu with ease
When you have a restaurant online ordering system, you can easily update your food menu with a few clicks. Post about specials offers other deals and promotions, reward and loyalty programs. Also, send push notification to the app users regarding incentives and offers.
Moreover, your customers don't have to worry about the item which is not in stock, as it will be already updated on the menu. In addition to this, customers can easily view food pictures and know what they can expect.
3. Offer deals through geofencing
You can use the geofencing feature to offer deals to customers in your area. Plus, you can advertise seasonal specials or new menu items, so that they end up ordering from your restaurant.
Related Read: A Guide to Geofencing & Location Intelligence for Restaurant Industry
With a restaurant food ordering app or website, you will be able to rank ahead of your competitors.
4. Standing out from the competition
Having your own restaurant app and website gives you the upper edge over your competitor, especially when someone wants to order online. So, make sure to have a great app and website. Put your brand story in it so that you can connect with the customers on a deeper level. Upload all sorts of engaging content like pictures, menu items and positive reviews to attract more people to your website.
What you should invest in a restaurant online ordering system?
1. Order accuracy
Sometimes, due to miscommunication, often staff tends to serve wrong orders and this can cost your business a lot. With a restaurant online ordering system, you can manage your restaurant orders online, cut the process of taking orders over phones and avoid miscommunication. Customers can take their time and be precisely what they want.
2. Delivers better experience
People often search for the easiest way to order their foodie. Food ordering app. And, what can be better than online ordering food app. It helps them to place their orders online and enjoy food from their homes. Offering an easy to use online ordering system will help you to deliver a good experience to your customers and will increase sales.
3. High employee productivity
Taking orders over the phone can be time-consuming and misleading. With the online food ordering app, the traditional process of food ordering is replaced with a high-tech online ordering system. Now, your employees don't have to take calls for orders instead, they can utilize this time for preparing orders for pick-up or delivery. This allows restaurant staff to prepare in advance for large orders and hence improves productivity.
4. Track expenses in real-time
It lets you monitor your expenses in real-time. Also, you can keep track of the cost spent on the preparation of the food and then compared it with the cost that you are offering it at. It is difficult to track every order when you are receiving a lot of orders in a day. But, with an online food ordering system, you don't have to look into your cash registers as you can keep the track of each transaction.
5. Reach more customers
Sometimes, heavy rush shows up, it becomes chaotic to handle and make them seated with a limited capacity. But, with the online ordering system, you can reach thousands of customers at a time and cater to their food demands with more convenience.
6. Better access to customers' data
With mobile food ordering system analytics and insights, you can easily figure get access to customer's valuable data such as who are your regular customers, What do they prefer? Which food items are popular customers?
You can use this data to target your customers by sending promotions and deals specially curated for them. These promotions will help you in bringing your customers back. Moreover, with in-depth analysis, you can make some changes to your menu and decide the prices.
7. Aids in order management
An online food ordering system helps you in building customer relationships via the Customer Relationship Management system (CRM). You get a complete dashboard where you can track new, active, canceled orders, sales, and other details as well. This streamlines your entire ordering process and saves a lot of time.
For instance, whenever customers place an order, the mobile online ordering system sends a notification to the restaurant staff to ensure the timely delivery of the food. Some software is equipped with GPS and helps you to capture the full address of the customers that ensures the timely delivery.
8. The online menu is easy to manage
 You don't have to spend a heavy amount to create a good looking menu. However, you can easily create a good looking menu without spending a hefty amount on printing fees. Not only this, you can change the menu whenever you want. Plus, you can experiment with different placements of dishes to see which catches the eyes of the diners and also promote in-stock items with limited shelf availability.
9. More convenient
Sometimes, it becomes difficult to handle customers who are not able to decide what they want and this consumes a lot of time. However, now via the mobile food ordering system, customers can order quickly or take their own time to order. Once they decide, they can simply place their orders online. This reduces the time spent in processing the order of indecisive customers.
10. Don't have to pay extra to the third-party platforms
When you take orders directly on your website, then you don't have to pay an extra commission to third-parties. Moreover, you take the whole profit. Also, it reduces your dependency on third-parties and you get full control over your business.
11. Easy online payments
People prefer to pay online for their food orders. You can provide a quick and easy payment solution for the people. Work with efficient payment gateways and let them pay safely and securely.
12. Ability to place advance orders
Sometimes, the customer likes to pay the order in advance. If your restaurant ordering system provides this feature, then you will get the upper edge than your competitors.
13. Loyalty program integrations
You can equip your food ordering app 
and website with a loyalty program and reward them with good incentives. This will encourage your customers to order more and redeem points for getting good discounts
.
We are sure,  after checking out all about 
food ordering app 
and website, you might want to create one for you. For this, you need some professional help. Hire creative designers and developers to create one for you.
We at RestroApp, provide all the necessary services for creating an amazing website and app
. Not only this, but we also create an app for both Android as well as iOS platforms.  So get in our contact and we will do the needful for you.