Do you remember the days when you had to step out of your home to dine into your favorite restaurant? Things are quite different now! Now you can enjoy your favorite cuisines at your homes. Thanks to technology, online food ordering systems are taking the food services to the next level. Apps like – Zomato, Swiggy, Uber Eats, are offering seamless food delivery services. These apps have provided a new way of ordering food and further enhanced customer convenience.
Today more and more businesses are shifting to the online world, and gaining an edge over your competitors, you have to provide your audience with something unique.
According to analysts, it has been reported that the market of global online food management systems is expected to grow at a rate of 31.71% during the time span of 2017-2021. Not just that, it is expected that food delivery apps will involve 44 million users in the US by 2020. The figures are worth considering.
If you want your food & restaurant business startup to be an online success, then you have to serve your audience the right way. So, what can you do? Well, people get to refrain from online ordering due to many reasons. You need to understand the pain points of your customers.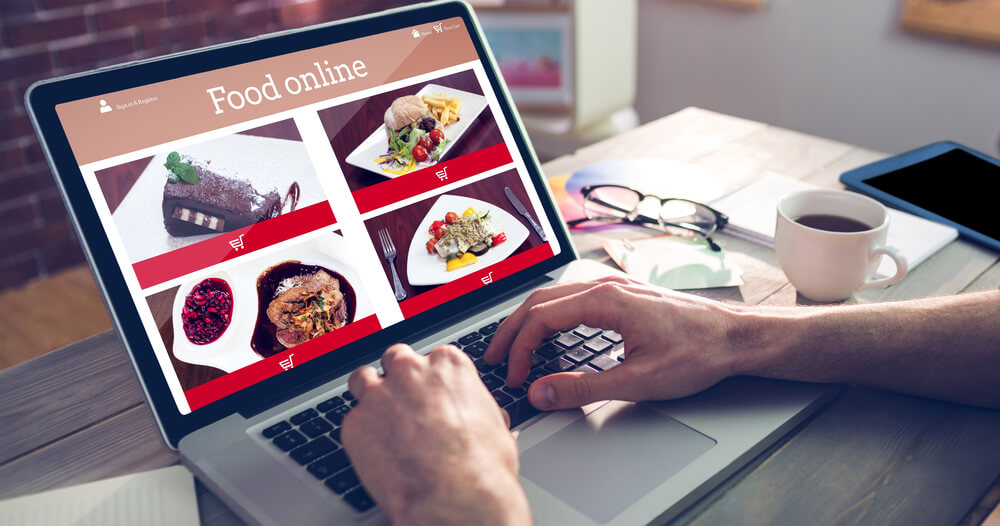 Reasons behind the Popularity of Online Food Ordering Systems
1. Easy-to-use
One of the biggest reasons for the popularity of food ordering apps is they are easy-to-use. The mobile food ordering systems offer an intuitive interface and maximum convenience to the users. Not just that, these apps are now becoming more advanced and providing features just like an e-commerce app. This includes – advanced search options, tracking your food, expected delivery time, order summary, and more. All you need to do is to select your favorite restaurant, favorite dish, and select the delivery address; you are then set to go. Doesn't that sound exciting?
2. Offers a variety of food and other options to choose from
So, you want to explore a new restaurant today, but what if you don't like what they are providing? For example – you went on to a restaurant offering a variety of cuisines, but they don't have seafood which you were craving for long. What would you do? Step out and hop to a new restaurant? Well, that's not a convenient option. With online food ordering systems, you can get an ample variety of food and restaurant options while sitting at home.
You don't have to step out of your home to search for a yummy dish. You get a variety of cuisines to choose from that too in just a few clicks. Once done, you get fresh and hot food delivered at your doorsteps.
3. Fast Delivery
Another reason why online food ordering apps are gaining more popularity is simply that they provide quality food at the right time. Many restaurants claim to provide the food in the best possible time, and we all have seen those fancy hoarding, right? But, what makes online food ordering systems different is they tell you exactly how much time is taken for the preparation of food and how much time it will take to deliver the food.
What else do you expect from a tiny app? So, the next time you crave dumplings after office, but don't feel like stepping out of your vehicle, then order using the online food ordering mobile apps. Upon reaching home, you will be delighted to see your favorite dish served fresh and hot.
4. Easy & Secure Payments
The world is going digital, and so are the mobile apps for restaurant ordering. These apps offer flexible payment options to customers. So, they can either pay using the debit/credit card, cash on delivery, or other online payment options listed. Isn't it flexible enough? Well, it certainly is!
5. Coupons and Discounts
We all love discounts, don't we? The moment we see our favorite store is going on sale, we hop on for shopping. The same is the case with online food ordering systems. These apps attract customers by offering huge discounts and offers. This may include – flat discount options, redeem cashback or discount on food items, free delivery, and more. The companies work out from time-to-time by giving discounts and attract humongous audiences to use their apps. This is a proven-marketing strategy used by all leading food delivery apps, including – Postmates and Uber-Eats.
6. Review and Restaurant Ratings
The online food delivery apps also have a feature to review and rate the order. For instance – you ordered a dish from a local restaurant, but the quality of food was not meeting your expectations. You can instantly add a review and show your disappointment on order. This lets the other users and the restaurants to know about the quality of services they are providing and help them in analyzing where they are lacking. Not just that, these apps also tell other users about the services and food quality being offered by a specific restaurant. They will read your review and then base a decision further. This little piece of information can turn out to be helpful for other customers.
7. 24×7 Customer Services
We cannot miss this point! Another highlighting feature of using online food ordering systems is they offer 24×7 customer services. No matter if you want to have a mid-day meal at the office or want to have late-night munching, they are available at your services. These apps give you a list of restaurants by showing their availability, and accordingly, you can decide what and when to order.
No confusion at all! They will provide you with complete order assistance and notify you of each move. Not just that, under any condition, if you think you are not happy with the services or want to complain about any assistance, then you can do that with ease. A dedicated team is available to handle all the queries.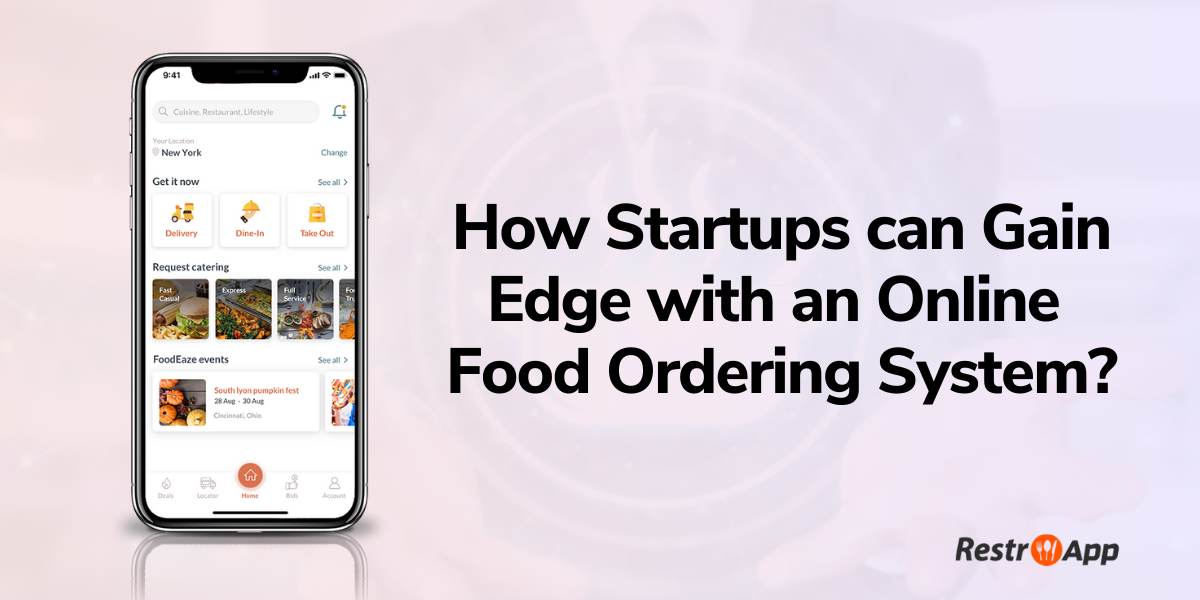 Considering these reasons for the popularity of online food ordering systems, we can say that the future of food ordering apps is bright. If planned well, you can surely enhance the user experience and provide seamless services.
Online Food Ordering Systems for Startups
The popularity of food delivering apps has urged businesses to invest heavily. But, before doing so, you need to understand what your audience is looking for and how you can serve them better. You want to be their favorite, don't you? Creating goodwill in the market is a tough job, especially when you are new in the business. But, that should stop you from experimenting. Let's read further to know:
1. Diverse Menu
Most customers will order food online by considering the diversity in food cuisines. Some may also look for a restaurant in their area, only offering a particular cuisine. But, if your business has a tie-up with limited restaurants, it may lead to limited cuisines. In such cases, customers prefer to order from some other app or website.
What can you do?
Try to make links with restaurants that are offering multiple cuisines. Such restaurants get more attention. Then spread a word about your business in the market. You need to do the groundwork and tie-up with multiple restaurants. Apart from that, you must create a robust online presence and make people aware of your brand, services, and quality. Yes, it is hard, but your users will love it! After all, more is less!
2. Flexible Delivery Options
People love ordering food online, but now they want something more manageable. What you can do is provide your customers with an option to get their food delivered as per their needs. This is undoubtedly a great way to grab their attention.
What can you do?
Excite your customers by adding a pre-ordering feature into your food ordering app. Some customers would love to schedule their food orders at a specific time. The restaurants need to be notified and prepare the meals accordingly. This feature gives your customers enhanced user experience and allow them to enjoy their favorite food on time.
Also, you can provide your customers with the self-pickup feature, where the customers can order food online and then pick it directly from the restaurant. This feature is undoubtedly a buzz-creating one.
3. Customer Convenience
We all know, the critical reasons for customers using online food ordering systems are convenient. In a matter of a few minutes and a few clicks, you can check the menu and order food. If you want to stay ahead of your competitors, then you need to strive for ideas that add convenience for customers to use.
What can you do?
An effective way to attract more customers is to provide accessible navigation features. No user will like to get stuck in the maze of ordering food, so you need to keep the navigation simple. Apart from this, you can make tie-ups with social media platforms like – Facebook, which allow customers to order food directly through the app. You can also add an option to save their order as a favorite, so they can easily order their favorite dish without any hassle. And, above all, keep their data safe by adopting [roper security measures.
Final Thoughts
By keeping these points in mind, you can create a USP for your online food ordering system and stand out among the competitors. Incorporate the latest technologies and strategies to give your users an enhanced experience. Also, keep working on plans from time to keep your audience engrossed and gain better revenues.
For any further queries about mobile app technology, integration, custom solutions or anything else, just drop us a line at info@restroapp.com and we'd be happy to help!