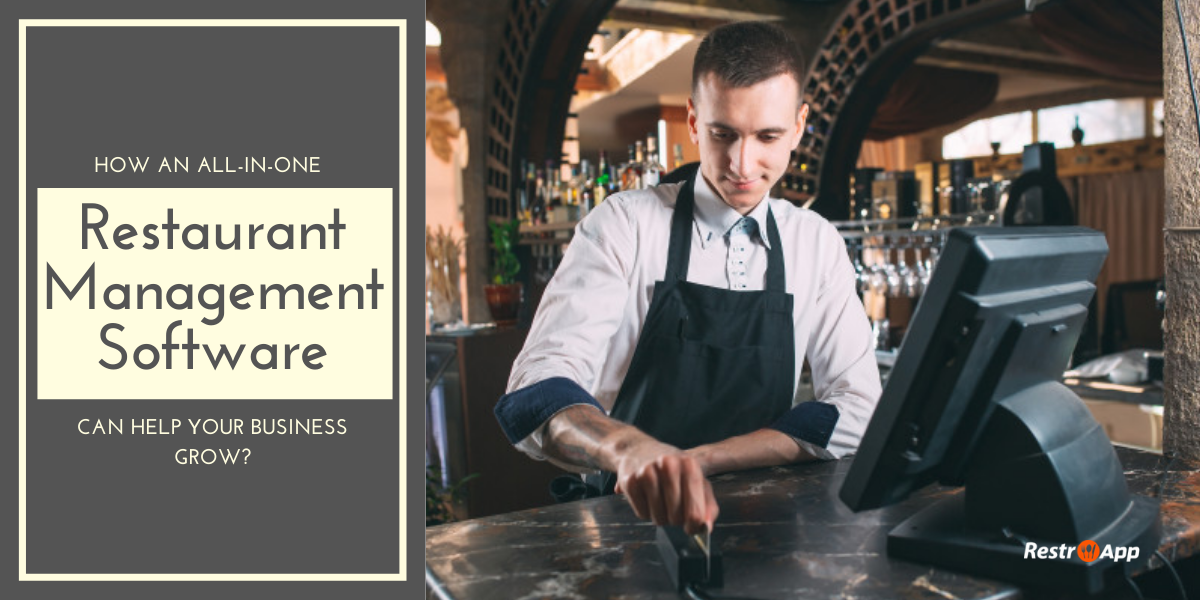 Do you run a restaurant business? Running a restaurant is not as easy as it seems. Restaurant owners more often need to solve daily issues be it maintaining a good taste, managing staff, accounts, etc. If you are good at managing these things then you can smoothly run your restaurant business and reap high profits.
How about if we tell you there is a digital solution that can manage all your restaurant operations. Yes, there is software that can do your work so that you can focus on other work. Having an all-in-one restaurant management software will definitely reduce your workload and managing the day-to-day accounts will be much easier.
Let's take a look at how can you can choose an all-in-one restaurant management software and boost your business sales:
The Restaurant Management Software Should Include:
1. Inventory management
The record for each ingredient is maintained and calculated as per the restaurant requirement. We can continuously monitor it to ensure that ingredients should not go out of stock. 
Continuous follow-up: 

Real-time ingredients level is continuously followed up and you can track that on the software. You can customize it according to your wish like which ingredient level is to be shown first and which should be the second. It will depend on your best selling items as more ingredients will require for that item than the rest. 

Purchase management system: Ingredients purchase and reorder are managed from one place. When we stock up the new ingredients it will reflect in the inventory system.
Low-stock alert: Set up a low-stock limit of ingredients from the back end. It will alert you by email once it is below a certain level. You can set the limit as per your requirement.
Convenience: This Ingredient Inventory Management system is for a single location of the restaurant. It's very easy to understand and manage your inventory from this software. After setting up you can attach the recipe to it, so when anyone orders a certain item it will automatically strike off the ingredients from inventory.
2. Table Management
Managing the restaurant tables is not easy. Table management is a system used by restaurant owners that let customers go through an efficient dining experience. It helps to manage the tables faster, also manages waitlists. It will empower your restaurants to work smartly and get more guests.
Floor map: 

You can build your own custom floor map according to your restaurant. Any number of tables and sizes can be utilized to match the design of your restaurant, including various floors and inside/outside seating. Make various pre-set charts for lunch and dinner services.
Moreover, a restaurant's staff will know the tables that are reserved, open, and which ones should be cleaned.
3. Managing takeaway orders
Takeaway orders are a significant part of any restaurant business. At present due to busy schedules, people like to order from their favorite restaurant and collect it on the go. Takeaway order management is important because when you prepare and deliver the food item on time it will help you in retaining that customer for future orders.
Real-time order management: 

Make, edit or delete orders whenever you want. Manage online payments and track the time between ordering and delivering of food items. Lesser the time, the more will be customer satisfaction. 

Real-time inventory: Check the accessibility of ingredients on the menu continuously. You will not miss out on any orders as a result of operational issues.
Track Performance: Complete reports on the takeaway orders can be generated. You will be able to track which items are more popular for takeaway and which customers are repeating.
Quick receipt: Automate calculations of all the transactions and invoices from a single software. It helps in keeping a track of monthly customers, the number of invoices generated and also the total income. This will reduce the manual work.
Phone Access: It can be managed via your phone. All takeaway orders can be seen from anywhere.
4. Food Delivery Service
Timely food delivery service is one way of giving good customer service. 

You will have to partner with the delivery agents. Track your delivery agents with customized software on a single screen.
Knowing your driver's location, you can specify the closest driver to deliver as per the location of the customer.
The software will give you an advantage as most of the restaurant owners won't do this. It will also help to track orders of the customers to analyze customer satisfaction.
Good customer service can increase your sales for sure.
To know more about how the online ordering system can improve a restaurant's food delivery service, visit here!
5. Kitchen Display System (KDS)
Easily manage orders: To save printing and paper costs, a KDS can help you in managing the kitchen orders. Prepare it and update so you will quickly know what's pending.
Fasten the table service: Speed the table service to know which dish should go on a particular table. To avoid confusion, serve the first-come-first-serve basis.
Modify the kitchen workflow: The KDS can also be used for take-aways and not only for dine-in. Customize the KDS workflow as what you want to show the kitchen staff. You can modify it whenever you want.
Runs on any electronic device: This software can work on any device. Whether it is a mobile, PC or tablet you can track from wherever you want.
To read more about Restaurant Kitchen Display System and its features, visit here!
6. Restaurant POS system
Point of Sale (POS) is a system that helps in restaurant communication between the kitchen and the waiter staff. Order from the customers go through the restaurant software and then it directly sends to the KDS. Another advantage of the restaurant POS system is that it can track everything from the most famous item to the number of customers served in a day. It can also handle the accounts of your restaurant. Along with this, a restaurant POS system can also handle the profit and loss including taxes. You can customize it according to your requirements.
There are two types of restaurant POS systems:
Traditional POS system
Cloud-based POS system
Apart from the above-mentioned features of the restaurant management software, you will also have access to the backend part of the software. Be sure to customize the backend. You can set the prices according to availability, alert for sales, customized receipts, roles, and permissions for editing. Because of this, it will be easy for you to customize according to current situations of the market. 
Here are the backend customization features you need to have in your restaurant management system:
1. Modifiers: 
Modifiers can be used in two factors, first, to add a note for making any suggestions for the food items and second, it will modify the price according to the respective modifiers.
Modifier Items – Modifier Items include a pre-characterized arrangement that must be given to the kitchen or bar staff that are not listed on the menu. After adding these modifiers, you should always be aware of the customers before the final order.
When a customer orders any food item but wants to add some modifiers such as extra cheese, sauce, etc he can do so. Your software can make changes during ordering food and it will also reflect in the Kitchen Display System (KDS). According to this, you can make changes to the final price of the bill.
2. Alerts: 
The system alerts you of any specific events that occur in your operation cycle. It helps you to stay alert and manage the business from wherever you want. Customizations like change in price, inventory information to the number of sales in a day everything is sent to you via email or SMS.
This system is considered as an efficient way of keeping track of the entire operation of the restaurant. You can set the alerts like a warning and critical and set the limit according to it. This will help you to run your business smoothly.
3. Customized print receipts: 
Here are some main points to consider:
While designing the customized receipts, you will have to be specific like what are the orders, individual price and the final bill including taxes. Some of them also offer future offers on the receipt. 

At the backend of the software, you can customize the information on receipts that is to be shown according to your wish. 

Utilizing POS Custom Receipt, the admin of the software can make, edit and redesign multiple customized receipts. The administrator of the software can add a logo, include the header and footer content on the receipt, custom names, and even see a preview of it. 
After creating the modified receipts the administrator can assign the created receipts to other branches as well. 
4. Roles and permissions: 
Not everyone will have the right to use the software full-fledged. According to the hierarchy of the staff, you can give access to the employees. Certain aspects of the software will be used by managers, major access is given to them. To the waiters and other staff, you can give access to add and modify orders and also the table management system. 
How all-in-one restaurant management software increase sales?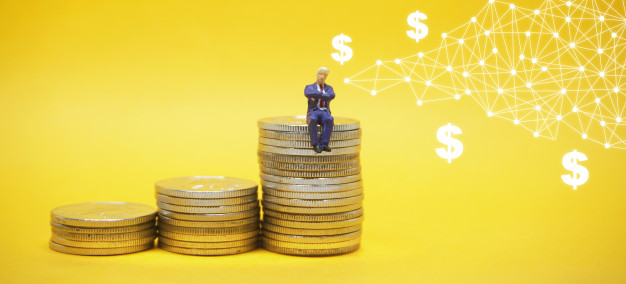 Increase table turnover rate
You will have customers who will prefer to dine-in according to their time. But this is not beneficial to you as you will lose your sales as other customers will be waiting outside. Sometimes, you will end up losing the customers who are waiting outside because they will go to other restaurants as your restaurant has no place. 
Hence, you should not always look for more orders but the number of customers should be your target. That means your table turnover rate should be high. By expanding your table turnover rate we mean expanding the number of customers that you will serve in a day. However, you should not rush the customers and ruin their experience. It will lower your customer retention.
Increase customer loyalty
When a customer visits your restaurant on a regular basis, certainly your staff will know him. This can be a point to show loyalty towards customers. Your restaurant staff should greet them by their name to feel like they are part of your restaurant. It will also help you to build a good customer relationship. A personal touch is very necessary to urge loyalty to your business.
How to create a good customer loyalty program?
There are a ton of ways you can set up your restaurant customer loyalty program, but one of the most ideal ways is to make a restaurant's membership card that tracks each time a client visits your eatery, so they can earn some free items. Offering free beverages and sweets is regularly a decent decision since they're more affordable than a meal, however, your visitors will feel appreciated. Another way is to set up a card that tracks points in your POS system.
You can gather customer data via the restaurant POS system & after that, you can send them to push notifications about the offers & discounts. If there is an event at your restaurant, you can invite them by sending an SMS or en email. Moreover, it can send them offers like 'Exclusive just for you', it will show that you are loyal to your customers and care for them.
Train servers on upselling techniques
A skilled server will have the option to build your restaurant sales with a simple discussion. Powerful upselling eventually leaves the customers to take their decisions and does not have pressure to buy.
The primary chance to upsell comes not long after visitors are seated. Before drink orders are taken, urge your servers to try your restaurant's favorite drinks on the menu. Getting attention to try some cocktails will help you in upselling.
You can utilize a similar system as you did with the beverages. Servers can essentially begin portraying things on the menu as an approach to assist customers to try the specific dish. 
What are the benefits of restaurant management software?
An efficient restaurant management software will help you to run your restaurant operations seamlessly. 
Effective management of the restaurant 
You can manage your staff, according to their shifts, and furthermore sort out your kitchen laborers dependent on the number of reservations you get.  Where customers can utilize a restaurant reservation system to book a table, your restaurant can give good customer service. Don't overbook the restaurant.
For handling staff, you can use staff management software and if you want to handle the inhouse operation of the restaurant, you can use the features of the software like KDS, Inventory management, etc.
Improved client experience 
Customers, nowadays, worth the value of being able to book a table at your restaurant using an app (or your site) is an approach to give this comfort. Sometimes, a simple way of ordering food online can give better customer service. Your delivery experience also matters. You can achieve this by designing an on-demand food delivery app. 
Thus, keeping your restaurant up to date with the effective restaurant management software should be your priority. Providing good quality food items is the most important way of giving good customer service that results in the retention of the customers. Profits are the byproduct of your service.
For more information on restaurant management software drop us a message info@restroapp.com We will help you in setting up the restaurant management software. In addition to this, you can also contact us for creating an online food ordering system for your restaurant.